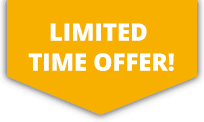 10% OFF ALL Sports Travel INSURANCE In JANUARY!
GET A QUICK QUOTE
For canoeists requiring travel insurance SportsCover Direct provides a specialist Sports Travel Insurance policy.
Our travel policy for canoeing provides cover for UK residents, including protection against things such as trip cancellation, flight delays and the cost of emergency medical treatment or repatriation. Single trip or annual cover is available for canoeing holidays world-wide.
---
GET A QUICK QUOTE
If you have travel cover but it excludes canoeing (even if it is with another insurer) we can provide you with our "Activity TopUp" cover for canoeing even if you have already started your trip.
---
GET A QUICK QUOTE
For amateur canoeists requiring sports accident insurance SportsCover Direct has just the policy. Our Sports Accident Insurance policy for canoeing offers personal accident and sports injury cover to protect against the financial effects of an injury sustained during canoeing.
The policy is valid whilst canoeing anywhere in the world (although it is not a travel or holiday cover – see our Sports Travel Insurance policy for this).
Sports Accident Insurance is available on a yearly or single day basis and will provide accident cover whilst canoeing.
---
Canoeing Insurance
SportsCover Direct specialises in providing insurance for active people. Every year we cover hundreds of canoeists in the UK and whilst travelling abroad. SportsCover Direct can also provide cover for canoeing competitions as a standard policy benefit for up to grade 5 waters.
We understand that canoeing can be a very high risk activity and the risk of damaging third party property can also be a high one. With this in mind, we have developed our insurance products; whether you are seeking liability cover, are travelling abroad, wanting protection at home or are worried about loss of earnings we can cover you. Please see our products below.