Our Paragliding Insurance policy options
Put simply, we offer three different policy options…
 OF OUR TRAVEL INSURANCE CLAIMS**
FOR EACH TRAVEL INSURANCE CLAIM**
Get an instant quote for Paragliding Insurance online
Join thousands of sports enthusiasts who choose us every year
Or Call us on 01494 484800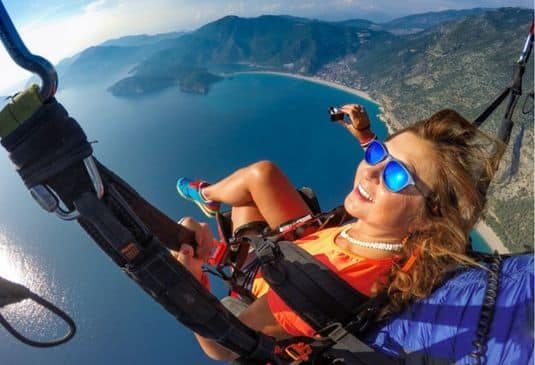 Why do you need insurance for paragliding?
Paragliding is classified as Grade 7 sport, which is our highest risk group. Therefore, our Paragliding Insurance is available only to those undertaking this activity under instruction – for example as part of a training course or as a tandem paraglide with an instructor.
People tend to associate paragliding as being a highly dangerous sport which is true to a certain degree because accidents can lead to very serious or fatal injuries. However, the most common paragliding injuries are sprained, fractured or broken legs and ankles.
Nevertheless, paragliders must adhere to all restrictions set by instructors and more experienced pilots. Suitable sports insurance is a must if you plan to engage in this activity.

Frequently Asked Questions
* 10% online discount applies to our Sports Travel Insurance and Activity TopUp policies only. 
**Data relates to Sports Travel Insurance claims from Jan 2021 to Dec 2021 inclusive.
Get an instant quote and buy online now!