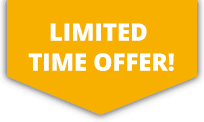 10% OFF ALL Sports Travel INSURANCE In JANUARY!
GET A QUICK QUOTE
Our Sports Accident Insurance is designed for taking part in Aquathlons in the UK.  This policy will cover players should they sustain an accident or injury whilst taking part in sport.
Policy benefits include personal liability, personal accident cover and income protection.
---
GET A QUICK QUOTE
For individuals travelling abroad to take part in Aquathlons, our Sports Travel Insurance offers benefits including £10 million medical cover, personal liability, baggage and personal effects protection and delayed travel cover.
---
GET A QUICK QUOTE
Wanting to take part in an Aquathlon abroad but your insurance won't cover it? Our Activity TopUp policy is designed for customers with existing travel insurance, who require additional cover for sport.  This policy will add cover for Aquathlons onto your travel insurance from another provider, giving you comprehensive protection.
---
Aquathlon Insurance
An Aquathlon is a race that consists of a continuous, two-stage race involving swimming followed by running. Aquathlons came about as a slight adaptation of the Ocean Lifeguard competitions. These competitions required participants to run, swim and then run again. Aquathlons can be a variety of distances and combinations of swimming and running so check what the distance is before taking out cover.
At SportsCover Direct we provide Aquathlon Insurance for both standard distance Aquathlons and Long course Aquathlons.
SportsCover Direct provides Aquathlon insurance to UK residents taking part in the sport in their home country and abroad.