Our Shark Cage Diving Insurance policy options
Put simply, we offer three different policy options…
 OF OUR TRAVEL INSURANCE CLAIMS**
FOR EACH TRAVEL INSURANCE CLAIM**
Get an instant quote for Shark Cage Diving Insurance
Join thousands of sports enthusiasts who choose us every year
Or Call us on 01494 484800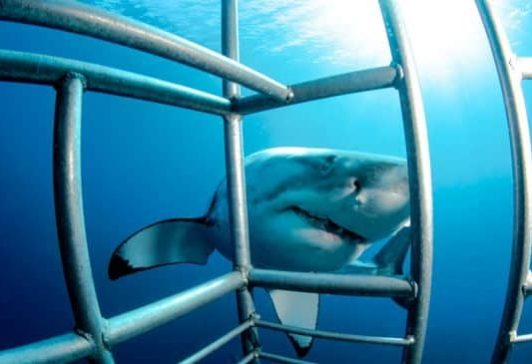 Does insurance cover shark cage diving?
Most insurance providers won't cover shark cage diving as standard because of the perceived risks involved. 
Shark cage diving sounds like a risky business, and accidents have happened in the past.
Improvements in the design and strength of the cages in recent years have helped to reduce the chance of the shark breaching the cage.
Boat accidents can occur with more regularity than shark attacks, so it is important to do your research and select a reputable company for your activity.
Frequently Asked Questions
* 10% online discount applies to our Sports Travel Insurance and Activity TopUp policies only. 
**Data relates to Sports Travel Insurance claims from Jan 2021 to Dec 2021 inclusive.
Get an instant quote and buy online now!