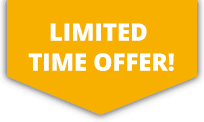 10% OFF ALL Sports Travel INSURANCE In JANUARY!
GET A QUICK QUOTE
Whether you are going solo, jumping with an instructor or taking in a tandem skydive, our Sports Accident Insurance policy will cover you.
As long as you are making the jump at home (in the UK or Ireland), and are fully qualified if skydiving alone, you can enjoy the following benefits as standard:
Personal liability cover
Option income protection
Personal Disablement and accidental death cover
Physiotherapy, consultants and dental fees
Membership and subscription fees
Just input the dates you need, and you can make as many jumps as you wish during that period.
---
GET A QUICK QUOTE
If you are skydiving overseas, we can provide cover for tandem jumps with a licensed pilot or solo jumps whilst under instruction.
With our Sports Travel Insurance policy, you are covered for everything a standard travel insurance policy would, and more!
Included as standard are:
Emergency medical expenses and repatriation fees
Personal liability
Baggage and sports equipment cover
Cancellation and curtailment
Travel, abandonment and missed departure cover
---
GET A QUICK QUOTE
Already have general travel insurance? Then our Activity TopUp policy is the perfect add-on for your skydive.
The policy works in a way that it protects you from any incidents that may occur as a result of your sporting activities. We can cover tandem skydives or solo jumps whilst under instruction when abroad with this policy.
Included as standard in our Activity TopUp policy are:
Emergency medical expenses and repatriation
Personal liability
Cancellation and curtailment cover
Search and rescue fees
Legal expenses and advice
If you are doing more than one skydive in the same day, you will be covered so long as they all fall within the days provided.
---
Skydiving Insurance
We are able to provide insurance for skydivers in the UK and abroad. For those making the jump at home our Sports Accident Insurance policies can cover tandem skydives, solo skydiving under instruction and those qualified to skydive alone.
If you are heading overseas for a skydive, our Sports Travel Insurance and Activity TopUp policies can cover you for tandem jumps and solo skydiving whilst under instruction.
Skydiving is classed as a high risk for us. Serious injuries such as broken bones and disablement can occur, so it's vital to take out appropriate insurance before going skydiving.