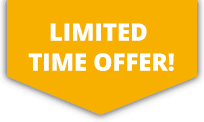 10% OFF ALL Sports Travel INSURANCE In JANUARY!
GET A QUICK QUOTE
For individuals wishing to undertake the challenge of a cross channel swim, our Sports Travel Insurance offers benefits that include £10 million medical cover, personal liability, personal accident cover and cancellation cover.
---
Cross Channel Swimming Insurance
Ever since Matthew Webb became the first person to swim the channel without a buoyancy aid in 1875 people have been trying to match his feat.
At SportsCover Direct we offer cross channel swimming insurance to individuals and groups who wish to undertake the challenge. The only condition is that the cross channel swim must be with a support boat provided by the Channel Swimming Association or the Channel Swimming and Piloting Federation.