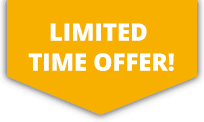 10% OFF ALL Sports Travel INSURANCE In JANUARY!
What does windsurfing travel insurance cover you for?
Windsurfing Travel Insurance will protect you whilst participating in windsurfing abroad and even in the UK. Our windsurfing insurance will cover you for up to £10 million in medical expenses abroad, 24hour emergency medical assistance and personal liability as well as travel benefits such as insurance for baggage, personal effects and travel delay.
---
GET A QUICK QUOTE
Most standard travel insurance packages will not provide adequate protection whilst participating in sports such as windsurfing. If you have found this to be the case, then our activity top up policy is perfect for you. This specialist product will provide protection purely for the windsurfing element of your trip as an add on to your existing travel insurance. Benefits include medical expenses up to £10,000,000, repatriation and personal liability.
---
Why do you need Windsurfing travel insurance?
When heading to foreign waters, it's important to know you are covered. However, without adequate windsurfing insurance in place you could be entering waters unprotected.
With our Sports Travel Insurance, you are covered for standard travel insurance as well as protected for your windsurfing with the below benefits;
• Cover for your equipment or that which is hired to you during your trip in case of damage, delayed, lost or stolen up to £5,600.
• If you are injured and require medical treatment, the bill will be picked up by your insurance policy. Should you need to be repatriated back home, or if search and rescue teams are called, the costs will be handled by your policy.
• As with standard travel insurance you are also covered if you have to cancel or cut short a holiday abroad, or if your flight's delayed or your baggage fails to arrive at your destination, your policy could repay the costs.
• Personal liability covering your legal liability resulting from accidents causing death, bodily injury or property damage to a third party.
• Discounts for couples, families and group policies.
What are the risks of windsurfing?
Windsurfing carries a relatively low risk of injury compared to other sports. However, when accidents do happen they can require hospital treatment. Common injuries include fractures and sprains or bruises following impact with the water. Lack of fitness, inexperience and not wearing a helmet can contribute to those injuries. It's always wise to ensure you have the correct windsurfing safety equipment available whenever you head out onto the water.
Windsurfing is a water sport whereby competitors sail or race a board powered by a single sail across an inland lake, open sea or specially designed pools for indoor windsurfers. The person holds a horizontal boom and moves the sail to catch the wind. Good windsurfers rely on excellent balance, stamina and no shortage of technical ability. More advanced windsurfers can reach up to 50mph and perform gravity-defying tricks such as jumps, spins and loops.
If you already have general travel insurance and just need additional cover for your windsurfing then our Activity TopUp policy can cover you alongside your travel insurance.
FAQs
Does standard travel insurance cover windsurfing?
Windsurfing is listed as one of our lower risk sports group, you would need to check with the travel insurance company directly as they don't normally pay out for accidents during so-called adventure sports unless additional cover is taken out. So, if you choose a general travel insurance policy read the small print to make sure windsurfing is covered by it.
However, if you decide to try something a bit riskier, like black water rafting or shark cage diving, it is very likely those activities to be excluded from an average policy and you will need a specific sports insurance cover. Please check our full list of sports activities here.
Can I take out Windsurfing Travel Insurance if I have a medical condition?
Yes, medical conditions do not effect the premium. You will need to declare any medical conditions, injuries or treatment within the last two years and this is then referred to the underwriters who will assess any special terms.
Is there a maximum age restriction with your Windsurfing Travel Insurance?
You can purchase our windsurfing travel insurance online up until 74 years old, above this age you would need to call us on 01494 484800 and we will be able to refer your quote to our underwriters. Please note, our quotes are based on your age at the start date of cover