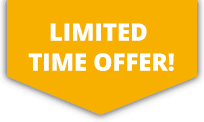 10% OFF ALL Sports Travel INSURANCE In JANUARY!
GET A QUICK QUOTE
For windsurfing outside the UK it's important to cover yourself against potentially costly medical bills should you injure yourself whilst windsurfing abroad. Our windsurfing travel insurance will cover medical expenses up to £10,000,000, liability and repatriation as well as travel benefits such as baggage, travel delay and cancellation.
---


Save

10

% when you buy online
Save

10

% Online
GET A QUICK QUOTE
Most standard travel insurance packages will not provide adequate protection whilst participating in sports such as windsurfing. If you have found this to be the case, then our activity top up policy is perfect for you. This specialist product will provide protection purely for the windsurfing element of your trip as an add on to your existing travel insurance. Benefits include medical expenses up to £10,000,000, repatriation and personal liability.
---


Save 10% when you buy online
Save 10% Online
Windsurfing Insurance
Windsurfing carries a relatively low risk of injury compared to other sports. However when injuries do occur they can require hospital treatment. Common injuries include fractures and sprains or bruises following impact with the water. Lack of fitness, inexperience and not wearing a helmet can contribute to injuries. It's always wise to ensure you have the correct windsurfing safety equipment available whenever you head out onto the water.
More About Windsurfing
Windsurfing is a water sport whereby competitors sail or race a board powered by a single sail across an inland lake, open sea or specially designed pools for indoor windsurfers. The person holds a horizontal boom and moves the sail to catch the wind. Good windsurfers rely on excellent balance, stamina and no shortage of technical ability. More advanced windsurfers can reach up to 50mph and perform gravity-defying tricks such as jumps, spins and loops.