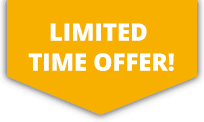 10% OFF ALL Sports Travel INSURANCE In JANUARY!
Skiing Insurance
Our ski insurance is designed to combine traditional travel cover with protection for those added winter sports activities.
As standard, all of our Sports Travel Insurance policies include benefits such as 24 hour medical assistance and cover for medical fees, search and rescue cover, including repatriation back to the UK if required and cancellation cover.
We provide £200 worth of equipment cover as standard on our policies, which includes items you may rent such as skis, goggles or poles. The level of this cover can be increased to up to £5,600 on our Gold policy.
---
GET A QUICK QUOTE
If you already have travel insurance but need to cover an activity during a trip then our Activity TopUp is perfect for just that.
---
Comprehensive skiing and winter sports cover
It's important to remember that many standard travel insurance policies will exclude skiing, snowboarding and many other activities on the slopes. So, if you have an accident and are not covered, you could be left to pick up the bill.
Our Sports Travel Insurance policy lets you choose the skiing insurance that suits you. Just tell us exactly what you will be doing on your ski holiday and we'll provide you with the cover you need. We can cover off-piste skiing, cross-country skiing, nordic combined, ski jump and a whole host of other activities on the mountains.
If you don't look for the best skiing insurance for your needs you could be left with a huge bill should you be injured abroad. An EHIC card may cover some of your medical bills in Europe, but not all of them. What's more, if you need to be evacuated from the mountain-side, or repatriated home, this will not be covered if you don't have proper ski insurance.
Our sports are divided into risk groups, so make sure you choose your activities accurately. You will be covered for all sports in that risk group and below, meaning you could be protected for over 500 sports all on the same policy.
Other skiing risks
It's not just the risk of injury on the slopes that having skiing insurance will help with. Should an avalanche or lack of snow mean you are unable to access the mountain and you have previously paid for lift passes, you could claim the cost of these back on your insurance policy.
And if you did get onto the slopes but crashed as you come down the mountain, it's not just yourself you need to think about. Ski equipment doesn't come cheap, so having protection in place makes sense. Our Sports Travel Insurance policy allows you to add up to £5,600 worth of cover for your sports equipment. So if you need to repair or replace equipment damaged whilst your away, your insurance policy could help.
Annual skiing insurance
If you enjoy multiple skiing holidays in one year, it could be cheaper to take out an annual ski insurance policy. This will cover all your sports holidays year round, including ones where you will not even be skiing (as long as the sports are in the same risk group or below), as standard.
Please remember, we limit the number of days that you can spend actually skiing to 31 days in any given calendar year on our annual insurance policies. For our single-trip skiing insurance policies, this number is reduced to 21 days.