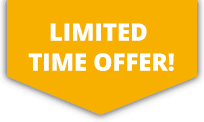 10% OFF ALL Sports Travel INSURANCE In JANUARY!
GET A QUICK QUOTE
For individuals travelling abroad to do camel riding, our Sports Travel Insurance offers benefits that include £10 million medical cover, personal liability, baggage and personal effects protection and delayed travel cover.
---
GET A QUICK QUOTE
Wanting to go camel riding abroad but your insurance won't cover it? Our Activity Top Up policy is designed for customers with existing travel insurance, who require additional cover for sport.  This policy will add cover for camel riding onto your travel insurance from another provider, giving you comprehensive protection.
---
Camel Riding Insurance
What is Camel Riding? It is as simple as it sounds really. Much like with horse riding you have a saddle that seats the rider. Camel riding allows you to access areas that would otherwise be inaccessible by other forms of transport. Camels have been used as a mode of transport for thousands of years and in more recent times have been used as a cheap way of taking tourists on Desert tours.
SportsCover Direct provides camel riding insurance to UK residents when travelling abroad.