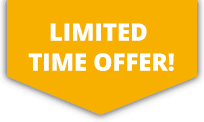 10% OFF ALL Sports Travel INSURANCE In JANUARY!
DOWNHILL MOUNTAIN BIKING TRAVEL INSURANCE
If you're travelling overseas for a downhill mountain biking holiday or competition, this is the policy for you.
Our Sports Travel Insurance acts like a normal travel insurance policy, but with a number of added benefits. Not only will you be covered in case of cancellation, flight delay and lost baggage, but you'll also be covered for your time on your bike, something that not all policies will do.
Emergency medical expenses if you are injured abroad, as well as repatriation cover and the option to insure your equipment for up to £5,600 mean you have all the protection you  need for your trip.
DOWNHILL MOUNTAIN BIKING IN THE UK
Our Sports Accident Insurance can protect UK citizens who take part in downhill mountain biking in their country of residence. The policy could provide you with a lump sum payment if you suffered a serious injury whilst riding.
There's also the option to include Income Protection which will safeguard a percentage of your salary should that injury mean you are unable to work.
We also provide protection against Personal Liability, if you injured somebody else or damaged their property whilst riding.
Get your quote today and see the full policy benefits.
---
MOUNTAIN BIKING TOPUP COVER
Already have standard travel insurance but aren't covered for downhill mountain biking? Then our Activity TopUp is perfect for you.
The policy acts as a bolt-on to your existing cover to provide protection for injuries to you and other whilst you ride.
You can even take this policy out when you have arrived in your destination, and only need to pay for the days you will actually be riding, rather than having to cover the whole trip.
Why Do You Need Downhill Mountain Biking Insurance?
Injuries can occur when taking part in any sport, but downhill mountain biking is particularly risky. At SportsCover Direct, we see dozens of broken collarbones, broken arms and other injuries from our customers enjoying some mountain biking.
When riding downhill at speed, the risk of serious injury is intensified. That's why it's important to have sufficient cover in place.
Our Sports Travel Insurance and Activity TopUp policies will cover the emergency medical expenses, mountain rescue, and if necessary, repatriation home if you came off your bike abroad. For anyone regularly riding at home, our Sports Accident Insurance policy can protect your earnings if a biking injury meant you were unable to work for an extended period of time.
If you are taking your bike abroad, you can even insure your ride against damage, loss and theft with our Sports Travel Insurance. We can provide up to £5,600 of cover for your specialist equipment on our Gold level of cover.
Not only could you injure yourself whilst riding, but there's always the risk that you could injure someone else on your bike. All policies come with Personal Liability cover which would handle the legal costs if you were sued due to an injury you caused a third-party or for damage caused to their property.
Our policies include a variety of different benefits to match your needs. Just get your quote today and see what we can cover you for.
The difference between 'normal' mountain biking and 'downhill' mountain biking
As an insurance provider we have to make a decision on which sports hold a bigger risks. We have therefore split mountain biking into two sections, which sit in two different risk groups.
We class 'downhill mountain biking' as riding where a rider travels to the point of descent by other means than cycling – such as a ski lift or automotive. From there, riders will often follow a steep, rough track back downhill, sometimes taking in jumps and other obstacles.
If you believe your mountain biking activities won't fall into our 'Downhill' definition, you can select 'Mountain Biking – Cross Country' or 'Mountain Biking on Cycle Paths' in the quote widget.