What does sports travel insurance cover?
Sports Travel Insurance differs from most basic travel policies as it will also protect you whilst participating in a large range of sports abroad and even in the UK. This includes extreme sports, competitions and training camps, which in most cases would not be covered under many other standard travel insurance policies.
It works just like any other travel insurance, meaning that it will protect you should you have an accident or illness abroad, lose your luggage or experience delays. It will even reimburse the cost of your lost, stolen or damaged sports equipment. The main benefits include:
Emergency Medical Expenses & Repatriation
Cancellation & Curtailment
Personal Accident cover
Personal Liability
Delayed, lost or stolen baggage
Activity & Race Entry Fees
Travel Delay, Abandonment and Missed Departure
Sports Equipment cover up to £5600
Why choose us
✔ We have been providing tailored Sports Travel Insurance policies for over 25 years, and over that time protected more than 200,000 sports enthusiasts.
✔ Highly experienced UK based sales team on hand should you have any questions.
✔ Our Sports Travel Insurance policy is underwritten by one of the world's leading insurers AXA XL.
✔ Over 3,500 customers have awarded us a 5 star customer service score on the independent feedback system, Feefo. Plus, we are proud winners of Feefo's Platinum Service Award 2021.
✔ We're also a member of the British Insurance Brokers' Association.
Professional claims handling
We work with market leading claims handlers to make sure our customers experience a prompt and professional service when making a claim.
Our Emergency Assistance handlers can be contacted 24 hours a day, 7 days a week, and have offices around the world.
Our claims team can be contacted Mon – Fri, 9am – 5pm. Visit our Claims page to find out more information about how to make a claim.
See our FAQ's for specialist product information.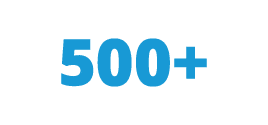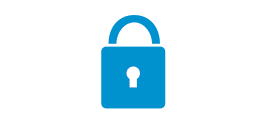 Value for money
Keep your premium to an absolute minimum. Select the sport(s) that you'll be doing on your trip, the zone or country where you will be doing this, and the dates that you will leave and return to your country of residence. We cover most adventure sports and activities. As an added benefit, we'll automatically cover you for every sport in the same sports groups as those chosen, plus all other sports and activities that appear in lower sports groups.
Competing abroad
Unless we have labelled a sport, adventure sport or activity as "non-competitive" or "excluding competition" then you will be covered under our Sports Travel Insurance to compete abroad. Where a sport is labelled with "non competitive" or "excluding competition" you will often find another option which says "competitive" or "including competition".
Card payments