Our Bungee Jumping Insurance policy options
Put simply, we offer three different policy options…
 OF OUR TRAVEL INSURANCE CLAIMS**
FOR EACH TRAVEL INSURANCE CLAIM**
Get an instant quote for Bungee Jumping Insurance online
Join thousands of sports enthusiasts who choose us every year
Or Call us on 01494 484800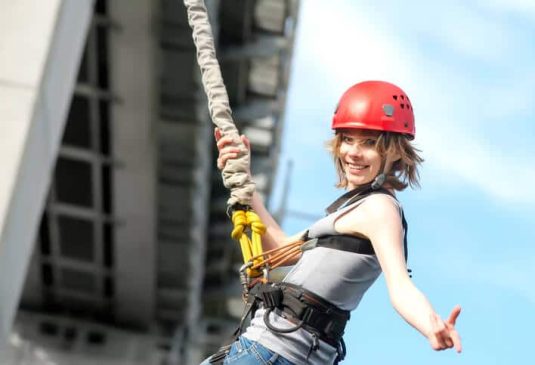 How is Bungee Jumping Insurance different?
Bungee jumping sits amongst the higher risk sports because of the potential for serious injuries. 
If something was to go wrong with the elastic cord, serious injury or death is the likely outcome.
However, most jumping clubs and sites around the world have extremely good safety records having introduced failsafe mechanisms to protect jumpers.
Despite this we would strongly advise that, not only should you get adequate insurance but also check on the safety record of the site prior to any bungee jump.


Frequently Asked Questions
Standard travel insurance policies do not always cover hazardous activities. Our Sports Travel Insurance is specifically designed to cover over 500 high risk activities such as kite surfing, skateboarding, ski-acrobatics and many more.
Yes, our Bungee Jumping Insurance can generally be taken out even if you have a medical condition. We can almost always offer cover at no extra cost, but occasionally our underwriters may apply special terms if you subsequently needed to make a claim relating to your condition.
You can purchase our Bungee Jumping Insurance online up until 74 years old. Above this age, you would need to call us on 01494 484800 and we will be able to refer your quote to our underwriters. Please note, our quotes are based on your age at the start date of cover.
Get an instant quote and buy online now!
* 10% online discount applies to our Sports Travel Insurance and Activity TopUp policies only. 
**Data relates to Sports Travel Insurance claims from Jan 2021 to Dec 2021 inclusive.