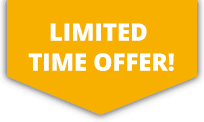 10% OFF ALL Sports Travel INSURANCE In JANUARY!
GET A QUICK QUOTE
Cross country or Nordic skiing, although not considered the most dangerous of winter sports is considered one of the most physically demanding. This is largely because the sport involves skiing over longer distances across natural terrain. As a result cross country skiers need aerobic balance, muscular strength, good balance and both physical and mental stamina. The popularity of the sport is growing, particularly in the States and other countries with winter snow cover. We have designed a specialist cross country skiing insurance policy to meet the requirements of cross country skiers.
---
GET A QUICK QUOTE
Activity TopUp is designed for those individuals, families or groups that already have travel insurance, but need to add on further cover for their cross country skiing.
---
Cross Country Skiing
Cross country ski insurance benefits:
Medical expenses up to £5 million including repatriation
24hr medical emergency assistance including mountain airlift if necessary
Annual cover allows up to 21 days skiing in a single trip and 30 days in total.
Reimbursement of passes, tuition, equipment hire following accident or injury.
Reimbursement of costs of transportation to another site due to lack of snow or natural disaster such as avalanche which closes your resort.