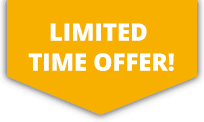 10% OFF ALL Sports Travel INSURANCE In JANUARY!
GET A QUICK QUOTE
For individuals travelling abroad to go on safari, our sports travel insurance offers benefits that include £10 million medical cover, personal liability, baggage and personal effects protection and delayed travel cover.
---
GET A QUICK QUOTE
Most travel insurance packages don't include cover for sport. If you already have travel insurance but it doesn't cover you for safari, then our activity top up policy is perfect for you. Activity top up adds safari protection to your existing insurance, giving you benefits such as medical cover and personal liability at great value for money.
---
Safari Insurance
A safari is an overland trip to observe wildlife, it can also be hiking and sight-seeing. Often safaris are done by tourists on trips to Africa. The Swahili word safari means long journey. Safaris used to be intended as a big game hunt but more recently the only things shooting the animals are cameras.
When travelling on safari it is worth taking appropriate clothing and making sure that you have enough memory on your camera. The most sought after sightings on safari are the big 5; African Lion, African Elephant, Cape Buffalo, African Leopard and white or black Rhinoceros.