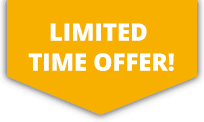 10% OFF ALL Sports Travel INSURANCE In JANUARY!
GET A QUICK QUOTE
For individuals travelling abroad to take part in curling, our Sports Travel Insurance offers benefits that include £10 million medical cover, personal liability, baggage and personal effects protection and delayed travel cover.
---
GET A QUOTE
Our Sports Accident Insurance is designed for taking part in curling in the UK. This policy will cover participants should they sustain an accident or injury whilst taking part in sport.  Policy benefits include personal liability, broken bone cover, personal accident cover and income protection.
---
Curling Insurance
Curling involves two teams. Each team consists of four players who take turns sliding heavy, polished granite stones across the ice towards the 'house' which is a circular target marked out on the ice.
As a sport it is similar to bowls and boule and has the nickname of 'Chess on Ice'.