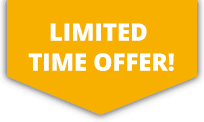 10% OFF ALL Sports Travel INSURANCE In JANUARY!
What does Football Sports Accident Insurance cover?
Football Sports Accident Insurance will protect you whilst playing in football within the UK. We understand that football can be a high-risk activity and have developed our football insurance products accordingly. Our Sports Accident Insurance policy can be used for one off fixtures, or cover for the whole season. It offers benefits that suit the individual, whether it be loss of earnings for adults or a broken bone benefit for children, we have a policy to meet your needs.
Our insurance provides cover for things such as personal accident, personal liability as well as the option to protect your income should you be forced off work with an injury, it offers amateur footballers the perfect cover before heading onto the pitch.
---
GET A QUICK QUOTE
Our personal accident policy for teams offers similar benefits to an individual Sports Accident Insurance policy. However should you wish to take out team insurance you will benefit from a discounted rate. Benefits include Personal Accident and Income Protection, as well as many other benefits. For an instant online quote and to buy online today.
---
GET A QUICK QUOTE
If you're heading abroad to play football, ensuring you have cover that protects you on the field of play is vital. Our Sports Travel Insurance policy not only covers the standard travel essentials such as flight delays, cancellation and lost and stolen baggage, but also takes your footballing activities into account.
Emergency medical expenses and repatriation cover means that you can kick-off safe in the knowledge that you are protected from the potentially costly treatment costs, should you suffer an injury.
Why do you need Sports Accident Insurance?
With our Sports Accident Insurance in place, you are covered whilst playing or training in football with the below benefits to list a few;
• Personal Liability which covers your legal liability resulting from accidents causing death, bodily injury or property damage to a third party.
• Personal accident cover will pay you a lump sum if whilst participating in your sport or activity you sustain an injury resulting in permanent total disablement, loss of one or more limb, loss of sight in both eyes, or loss of hearing.
• Physiotherapy, consultants, dental, membership & subscription fees.
• The option to add income protection if you are injured whilst participating in football and were signed off by a doctor.
How is Football Sports Accident Insurance different?
At SportsCover Direct, we understand that football, as with all contact sports, can be a very high risk activity and so we have developed insurance products that meet the needs of our customers.
It is strongly recommended taking out suitable football insurance whilst participating in the sport. If you are looking for cover for the whole team, SportsCover Direct's sister site www.protectivity.com offers football club insurance which can be tailored to the need of your club, policies include public liability and employers liability.
Get A Quote
FAQs
Does Sports Accident Insurance only cover me for football?
We provide cover over 500 sports and activities and we split them into seven sports groups. Football (soccer) is in our sports group 6, which means you would also be covered for all sports in the same group and any lower groups. Please check our full list of sports activities here.
I play football on a professional level, can I get cover with you?
No, unfortunately our policies can not provide cover for professionals. A professional is any person who derives more than £5,000 income per calendar year from their participation in a sport or activity. Benefits received such as free or reduced-cost accommodation, entry fees or clothing are not considered to be income.
Also any person who has a contract of employment (paid or unpaid), a sports scholarship or where their full-time occupation is undertaking the sport / activity.
Can I take out football insurance if I have a medical condition?
Yes, medical conditions do not affect the premium. You will need to declare any medical conditions, injuries or treatment within the last two years and this is then referred to the underwriters who will assess any special terms.
Is there a maximum age restriction with your Football insurance?
You can purchase our football insurance online up until 74 years old, above this age you would need to call us on 01494 484800 and we will be able to refer your quote to our underwriters. Please note, our quotes are based on your age at the start date of cover.
WHY CHOOSE US
✔ We have been providing tailored Sports Travel Insurance policies for over 25 years, and over that time protected more than 200,000 sports enthusiasts.
✔ Highly experienced UK based sales team on hand should you have any questions.
✔ Our Sports Travel Insurance policy is underwritten by one of the world's leading insurers AXA XL.
✔ Over 3,000 customers have awarded us a 5 star customer service score on independent feedback system, Feefo. Plus, we are proud winners of Feefo's Platinum Service Award 2020.
✔ We're also a member of the British Insurance Brokers' Association.