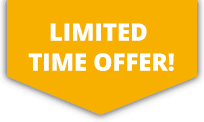 10% OFF ALL Sports Travel INSURANCE In JANUARY!
GET A QUICK QUOTE
Whether you're going on an organised cycling tour or just planning to do a bit of cycling whilst on holiday at your favourite destination, our cycling travel insurance is suitable for any type of trip.
Depart safe in the knowledge that our policy works just like any other travel insurance, covering things like lost baggage, missed flights and cancellation.
You'll also benefit for cycling-specific cover for things such as any medical expenses that you may incur as a result of a cycling injury, as well as the option in include up to £5,600 worth of specialist sports equipment cover, to protect your bike as well as yourself.
With three different levels of cover to choose from our cycling travel insurance is perfect for yourself, your family or a group of fellow bike enthusiasts.
---

Save

10

% when you buy online
Save

10

% Online
GET A QUICK QUOTE
If you already have standard travel insurance, there is a good chance that cycling, or at least certain forms of it, including downhill mountain biking or organised events and tours, will be excluded.
Our Activity TopUp policy comes to your aid in just that scenario. Acting as additional cover for your cycling activities, you can rest assured that you have full insurance protection whilst overseas with your bike.
The policy comes with a range of benefits such as £10 million worth of medical expenses and repatriation cover, in case you suffer an accident on your bike, £2 million worth of Personal Liability to protect you if you injure someone else, as well as search and rescue cover.
---

Save 10% when you buy online
Save 10% Online
Road cycling – the facts
Road cycling is widely considered the most dangerous form of cycling due to the lack of protection in crashes with motor vehicles and the vulnerability to weather conditions. Safety equipment such as cycling helmets, designed to lessen the damage of impact collisions, is important, as well as investing in cycling insurance for protection against potential injury. Cycling can be found within our list of covered sports, and includes cycling insurance for both competitive and non-competitive events and competitions.
As well as being good for you, riding a bike is also good for the environment and an extremely efficient and effective mode of transportation. It's no wonder millions of people take part in cycling every year as a recreational past time or competitively, with events such as the L'Étape du Tour particularly popular. So don't forget, if your competing in a cycling event abroad you most likely require cycling travel insurance.