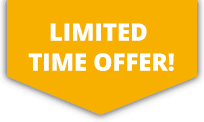 10% OFF ALL Sports Travel INSURANCE In JANUARY!
WHAT IS COVERED WITH CYCLING TRAVEL INSURANCE
Whether you're going on an organised cycling tour or just planning to do a bit of cycling whilst on holiday at your favourite destination, SportsCover Direct's cycling travel insurance can help protect your trip.
Depart safe in the knowledge that your policy works just like any other travel insurance, covering things like lost baggage, missed flights and cancellation.
You'll also benefit for cycling-specific cover for things such as any medical expenses that you may incur as a result of a cycling injury, as well as the option to include up to £5,600 worth of specialist sports equipment cover, to protect your bike as well as yourself.
With three different levels of cover to choose from our cycling travel insurance can protect yourself, your family or a group of fellow bike enthusiasts.
---


Save

10

% when you buy online
Save

10

% Online
GET A QUICK QUOTE
If you already have standard travel insurance, there is a good chance that cycling, or at least certain forms of it, including downhill mountain biking or organised events and tours, will be excluded.
Our Activity TopUp policy comes to your aid in just that scenario. Acting as additional cover for your cycling activities, you can rest assured that you have full insurance protection whilst overseas with your bike.
The policy comes with a range of benefits such as £10 million worth of medical expenses and repatriation cover, in case you suffer an accident on your bike, £2 million worth of Personal Liability to protect you if you injure someone else, as well as search and rescue cover.
---


Save 10% when you buy online
Save 10% Online
Why specific cycling travel insurance?
Some cyclists may assume that all activity on their bikes abroad is covered by their standard travel insurance. Unfortunately, if it came to a claim, many standard policies would exclude cover if the claim stemmed from events, organised tours or happened on a cycling specific holiday.
SportsCover Direct's specialist Cycling Travel Insurance policy provides specific cover for your cycling activities. So, whether you are riding a sportive, touring around Majorca, checking out the hottest new trails, or simply enjoying a new destination on two wheels, we can help.
SportsCover Direct cycling travel insurance not only protects you like a standard policy would, with baggage cover, cancellation among a whole host of other benefits, but it also provides specific protection when you're on your bike.
Specialist Cycling Insurance – What Could Go Wrong?
No matter how safe you think you are on a cycling holiday, things can go wrong. You could take a corner too quickly, misjudge the height of the next jump, or hit a hidden pothole in the road. If you came off your bike abroad, the bills to treat an injury you suffer could be huge.
If you're riding in Europe, having an EHIC card won't necessarily cover all expenses. Serious injuries suffered abroad may mean expensive surgery or special arrangements to repatriate you home – all costing thousands of pounds.
Having a dedicated cycling travel insurance policy in place will ensure that if you are injured when cycling abroad, you are protected from a huge financial outlay.
Will you insure my bike?
If you're riding in L'Etape Du Tour, Maratona dles Dolomites or any other competitive sportive, it's likely that you will be pushing not only yourself, but your bike to the limit.
With SportsCover Direct's travel insurance for cyclists, you can include up to £5,600 worth of equipment cover on to your policy. This bike insurance add-on not only covers your ride, but other cycling-specific equipment that you take away with you.
While on your cycling holiday, if your equipment is lost, stolen or damaged you could claim back the costs associated with replacing or repairing it. This cover also includes equipment that you have hired, such as bikes owned by your cycle tour operator.
Cover for hundreds of sports
Where our Cycling Travel Insurance excels is that you can get covered for hundreds of other sports all on the same policy. So take our a cycling insurance policy today, by selecting your sport in the quick quote box. You will then be covered for all sports in that risk group and below.
For example, choose 'Road Cycling – Including Competitions & Events' (Group 3) and you will be covered for all sports in Groups 0, 1, 2 and 3. That's over 300 sports covered on your one cycling insurance policy!