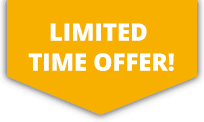 10% OFF ALL Sports Travel INSURANCE In JANUARY!
GET A QUICK QUOTE
Whether you're about to go on an organised cycling tour or are just planning to do a bit of cycling whilst on holiday at your favourite destination, our Cycling Travel Insurance is suitable for any type of trip. You would be safe in the knowledge that our Cycling Travel Insurance works just like any other travel insurance, meaning that it has loads of benefits to financially protect you whilst you're away.
We provide three different levels of benefits which will mean that you only pay for what you need. So, whether you are seeking cycling travel insurance for yourself, family or a group, SportsCover Direct has you covered.
---
Road cycling – the facts
Road cycling is widely considered the most dangerous form of cycling due to the lack of protection in crashes with motor vehicles and the vulnerability to weather conditions. Safety equipment such as cycling helmets, designed to lessen the damage of impact collisions, is important, as well as investing in cycling insurance for protection against potential injury. Cycling can be found within our list of covered sports, and includes cycling insurance for both competitive and non-competitive events and competitions.
As well as being good for you, riding a bike is also good for the environment and an extremely efficient and effective mode of transportation. It's no wonder millions of people take part in cycling every year as a recreational past time or competitively, with events such as the L'Étape du Tour particularly popular. So don't forget, if your competing in a cycling event abroad you most likely require cycling travel insurance.