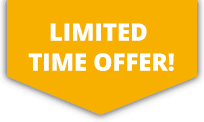 10% OFF ALL Sports Travel INSURANCE In JANUARY!
GET A QUICK QUOTE
For individuals travelling abroad to do rowing, our Sports Travel Insurance offers benefits that include £10 million medical cover, personal liability, baggage and personal effects protection and delayed travel cover
---
GET A QUICK QUOTE
Activity TopUp is designed for anyone who already has travel insurance with another provider but it does not include cover for sports or activities such as rowing. Activity TopUp can be added to an existing travel insurance policy by simply getting a quote below.
---
GET A QUICK QUOTE
Our Sports Accident Insurance is designed for rowing in the UK.  This policy will cover participants should they sustain an accident or injury whilst rowing. Policy benefits include personal liability, broken bone cover, personal accident cover and income protection.
---
Rowing Insurance
Rowing is a sport where you propel a boat on water using oars. The sport has been around since the ancient Egyptians, but modern rowing is far more recent and can be traced back to the 18th century when races took place between professional watermen on the river Thames. Major rowing races include the Boat Race which is Oxford University boat club against Cambridge University boat club, the Henley Royal regatta and the Olympic Games where there are 14 different classes of rowing.
Rowing is also an extremely popular leisure activity, there are many different shapes and sizes of boat that can be used from the streamlined race skulls to the traditional rowing boat. There are hundreds of clubs and activity centres in the UK where you can give rowing a try. So why not give it a go?