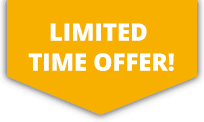 10% OFF ALL Sports Travel INSURANCE In JANUARY!
GET A QUICK QUOTE
For individuals requiring sports accident protection as well as cover for holidays SportsCover Direct offers a rock climbing travel insurance policy. Rock climbing travel insurance provides single trip or annual cover for UK residents for holidays world-wide and can include cover for rock climbing anywhere in the world.
---

Save

10

% when you buy online
Save

10

% Online
GET A QUICK QUOTE
If you have existing travel cover with another insurer but it does not include cover for rock climbing, we can provide cover for your trip under our "Activity TopUp" policy.
---

Save 10% when you buy online
Save 10% Online
GET A QUICK QUOTE
Our Sports Accident Insurance for rock climbing is being used increasingly more by rock climbers to gain personal accident and sports injury protection to insure against the financial effects of a sports injury sustained whilst rock climbing in the UK or rock climbing abroad (which can be covered on our sports travel cover).
The cover provides an annual policy offering 24 hour worldwide sports accident cover whilst rock climbing. Whilst you cannot insure against the likelihood of physical injury whilst rock climbing – you can insure against the financial harm that follows temporary or permanent physical disablement from a rock climbing related injury.
---
Rock climbing insurance
SportsCover Direct specialises in insurance for active people. Every year we cover hundreds of individuals for rock climbing insurance in the UK and abroad.
At SportsCover Direct we understand that rock climbing can be a very high risk activity and have developed insurance products with this in mind; whether you are seeking liability cover, are travelling abroad, require protection at home or are worried about loss of earnings, we can cover you.