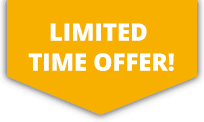 10% OFF ALL Sports Travel INSURANCE In JANUARY!
GET A QUICK QUOTE
Our Sports Accident Insurance is designed for orienteering in the UK.  This policy will cover participants should they sustain an accident or injury whilst orienteering.  Policy benefits include personal liability, broken bone cover, personal accident cover and income protection.
---
GET A QUICK QUOTE
For individuals travelling abroad to do orienteering, our Sports Travel Insurance offers benefits that include £10 million medical cover, personal liability, baggage and personal effects protection and delayed travel cover.
---
GET A QUICK QUOTE
Already have travel insurance but it doesn't protect you for orienteering, then try our Activity TopUp. We can add our Activity TopUp on to your existing travel insurance, meaning you can take part in orienteering with complete peace of mind that you have adequate cover.
---
Orienteering Insurance
Orienteering is a sport that involves navigating from point to point using a map and a compass. Usually orienteering is done in unfamiliar terrain and at speed. Orienteering was originally a navigation exercise used to train military officers. It now has many variations, the most popular form being foot orienteering.
At SportsCover Direct we provide orienteering insurance to UK residents who want to do orienteering in their country of residence or abroad