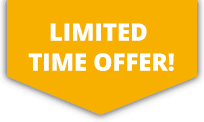 10% OFF ALL Sports Travel INSURANCE In JANUARY!
What does TREKKING TRAVEL INSURANCE cover me for?
Trekking travel insurance will protect you whether you are trekking in Nepal tasked with reaching Everest Base Camp, or heading for a slightly less daunting challenge.
Our trekking insurance will cover you for up to £10 million in 24hour emergency medical expenses abroad and personal liability as well as travel benefits such as insurance for baggage, personal effects and travel delay.
---
GET A QUICK QUOTE
Most standard travel insurance packages will not provide adequate protection whilst participating in certain sports, or if trekking above a certain altitude.
If your standard travel insurance won't cover you for climbing Kilimanjaro, Everest Base Camp or another high-altitude adventure, our Activity TopUp policy is for you. With cover for emergency medical expenses, mountain rescue and repatriation, your hike is protected.
Remember, you can even take out your policy when you have arrived in your destination of choice. Just tell us which days you will be trekking and you'll be covered.
---
TREKKING IN THE UK
If you're not heading overseas for a trek, but still want protection, our Sports Accident Insurance is for you. The policy provides cover for serious injury, and if selected, can include additional Income Protection which will safeguard a percentage of your salary if a trekking injury forces you off work.
This insurance can be taken out on an annual basis of for a shorter period of time. So whether you're planning an ascent of Ben Nevis, or enjoy regular treks in Snowdonia, the Peak District or anywhere else in the UK, get your quote today!
---
Why Do You Need Trekking Travel Insurance?
If you are heading out on a trek, you may think that by taking things slowly you can avoid any serious danger. However, we have seen a large number of trekkers suffer injuries, some severe, whilst on a trekking adventure.
With our Sports Travel Insurance in place, you are covered for standard travel insurance as well as cover for your trekking with the below benefits;
• Cover for your equipment or that which is hired to you during your trip in case of damage, delayed, lost or stolen up to £5,600.
• If you are injured and require medical treatment, the bill will be picked up by your insurance policy. Should you need to be repatriated back home, or if search and rescue teams are called, the costs will be handled by your policy.
• As with standard travel insurance you are also covered if you have to cancel or cut short a holiday abroad, or if your flight's delayed or your baggage fails to arrive at your destination, your policy could repay the costs.
• Personal liability covering your legal liability resulting from accidents causing death, bodily injury, or property damage to a third party.
• Discounts for couples, families and group policies.
Choosing the right altitude cover
We break our sports into risk groups, and with trekking we go even further. The higher you intend to trek, the higher risk group cover you will need to take out.
Our cover works in this way to ensure that those trekking to 1500m for example, don't have to pay the same premium as those heading to Everest Base Camp. With greater altitude comes a greater risk of a claim. Not only does the likelihood of a claim increase, but so too does the cost of rescuing a stranded trekker.
We have made some exceptions on some well-trodden treks. For example, we have made a special exception for Mount Kilimanjaro. With thousands of groups climbing the mountain every year, we deem it to be less risky than lesser-climbed routes of a similar altitude. Just select 'Trekking  – Up Kilimanjaro' when getting your quote.
Trekking in Nepal
We cover many organised treks in Nepal, including up to Everest Base Camp every year. However, as well as the general nature of a higher altitude being riskier, there have been other factors for travellers trekking in the country of late.
In recent years there has been a large increase in the number of helicopter operators in Nepal. With very little regulation, the costs for rescue have escalated significantly, often with the suggestion that local guides could be receiving inducements from the helicopter operators. Claims for altitude sickness and the associated rescue have increased significantly with many travel insurers now excluding Trekking in Nepal consequently.
Our Emergency Assistance provider Global Response has access to several operators within the region who can arrange a professional rescue. In order to maintain our presence as a Trekking insurer in the region, should a rescue be arranged without prior approval from Global Response, cover will be limited to £5,000 and an increased excess of £750 will be applied. If Trekking with a reputable company, they should be happy for you to provide them with details of your Emergency Assistance provider (Global Response) should you be unable to call yourself. We therefore strongly recommend that you inform your guide prior to departure.
If you have any queries about our terms about trekking in Nepal, or about our Trekking Insurance in general, then just get in touch.
FAQS
Does standard travel insurance cover Trekking?
Standard travel insurance policies do not normally pay out for accidents during so-called adventure sports unless additional cover is taken out. So, if you choose a specialist travel insurance policy read the small print to make sure Trekking is covered by it.
What equipment is covered?
You can include up to £5,600 worth of equipment cover onto your policy, this add-on not only covers your equipment but also any equipment you hire during your trip. It also covers your equipment in transit to and from your destination.
If your equipment is lost, stolen or damaged while on your Trekking holiday, you could claim back the costs associated with repairing or replacing it.
Can I take out trekking travel insurance if I have a medical condition?
Yes, medical conditions do not affect the premium. You will need to declare any medical conditions, injuries or treatment within the last two years, and this is then referred to the underwriters who will assess any special terms.
Is there a maximum age restriction with your Trekking Travel insurance?
You can purchase our Trekking travel insurance online up until 74 years old, above this age you would need to call us on 01494 484800 and we will be able to refer your quote to our underwriters. Please note, our quotes are based on your age at the start date of cover.
Why choose us

 We have been providing tailored Sports Travel Insurance policies for over 25 years, and over that time protected more than 200,000 sports enthusiasts.

 Highly experienced UK based sales team on hand should you have any questions.

 Our Sports Travel Insurance policy is underwritten by one of the world's leading insurers AXA XL.

 Over 3,000 customers have awarded us a 5 star customer service score on independent feedback system, Feefo. Plus, we are proud winners of Feefo's Platinum Service Award 2020.

 We're also a member of the British Insurance Brokers' Association.