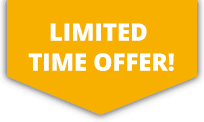 10% OFF ALL Sports Travel INSURANCE In JANUARY!
TREKKING TRAVEL INSURANCE
Whether you are trekking in Nepal tasked with reaching Everest Base Camp, or heading for a slightly less daunting challenge, we can help. Our trekking insurance can cover you anywhere in the world for emergency medical expenses, repatriation should you need to be rescued off the mountain as well as a whole host of standard travel insurance benefits.
Many travel insurance policies will limit the altitude you will be covered up to. But with us, just tell us how high you will be trekking and we will provide the policy to suit your needs.
Thousands of individuals and groups choose SportsCover Direct for their trekking insurance every year. You can join them by getting an instant quote below.
---


Save

10

% when you buy online
Save

10

% Online
GET A QUICK QUOTE
Most standard travel insurance packages will not provide adequate protection whilst participating in certain sports, or if trekking above a certain altitude.
If your standard travel insurance won't cover you for climbing Kilimanjaro, Everest Base Camp or another high-altitude adventure, our Activity TopUp policy is for you. With cover for emergency medical expenses, mountain rescue and repatriation, your hike is protected.
Remember, you can even take out your policy when you have arrived in your destination of choice. Just tell us which days you will be trekking and you'll be covered.
---


Save 10% when you buy online
Save 10% Online
TREKKING IN THE UK
If you're not heading overseas for a trek, but still want protection, our Sports Accident Insurance is for you. The policy provides cover for serious injury, and if selected, can include additional Income Protection which will safeguard a percentage of your salary if a trekking injury forces you off work.
This insurance can be taken out on an annual basis of for a shorter period of time. So whether you're planning an ascent of Ben Nevis, or enjoy regular treks in Snowdonia, the Peak District or anywhere else in the UK, get your quote today!
---
Why Do You Need Trekking Insurance?
If you're heading out on a trek, you may think that by taking things slowly you can avoid any serious danger. However, we have seen a large number of trekkers suffer injuries, some severe, whilst on a trekking adventure.
As you are likely to be trekking into a sparsely populated area, getting help may not be so easy if you are injured. Our Sports Travel Insurance and Activity TopUp policies provide you with the peace of mind that mountain rescue, and evacuation are included as standard. Also covered are the emergency medical expenses you might accrue whilst being treated for any problems.
Our travel policy doesn't just cover getting hurt on your hike though. It also protects you against the cancellation of your entire trip, the loss of your baggage and damage to your personal items.
Choosing the right altitude cover
We break our sports into risk groups, and with trekking we go even further. The higher you intend to trek, the higher risk group cover you will need to take out.
Our cover works in this way to ensure that those trekking to 1500m for example, don't have to pay the same premium as those heading to Everest Base Camp. With greater altitude comes a greater risk of a claim. Not only does the likelihood of a claim increase, but so too does the cost of rescuing a stranded trekker.
We have made some exceptions on some well-trodden treks. For example, we have made a special excemption for Mount Kilimanjaro. With thousands of groups climbing the mountain every year, we deem it to be less risky than lesser-climbed routes of a similar altitude. Just select 'Trekking  – Up Kilimanjaro' when getting your quote.
Trekking in Nepal
We cover many organised treks in Nepal, including up to Everest Base Camp every year. However, as well as the general nature of a higher altitude being more risky, there have been other factors for travellers trekking in the country of late.
In recent years there has been a large increase in the number of helicopter operators in Nepal. With very little regulation, the costs for rescue have escalated significantly, often with the suggestion that local guides receiving inducements from the helicopter operators. Claims for altitude sickness and the associated rescue have increased significantly with many travel insurers now excluding Trekking in Nepal as a consequence.
Our Emergency Assistance provider Global Response has access to several operators within the region who can arrange a professional rescue. In order to maintain our presence as an insurer of Trekking in the region, should a rescue be arranged without prior approval from Global Response, cover will be limited to £5,000 and an increased excess of £750 will be applied. If Trekking with a reputable company they should be happy for you to provide them with details of your Emergency Assistance provider (Global Response) should you be unable to call yourself. We therefore strongly recommend that you inform your guide prior to departure.
If you have any queries about our terms about trekking in Nepal, or about our Trekking Insurance in general, then just get in touch.
Ready to get a quote? Just scroll up and complete our quick-quote form.