Our Adventure Racing Insurance policy options
Put simply, we offer three different policy options…
 OF OUR TRAVEL INSURANCE CLAIMS**
FOR EACH TRAVEL INSURANCE CLAIM**
Get an instant quote for Adventure Race Insurance
Join thousands of sports enthusiasts who choose us every year
Or Call us on 01494 484800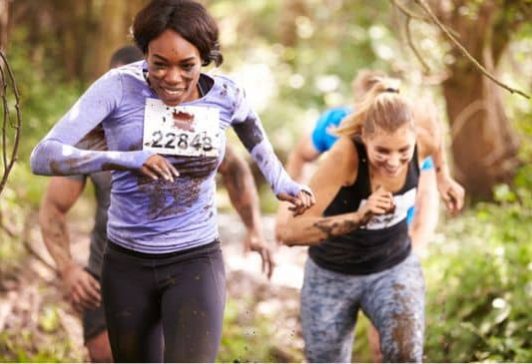 What does our policy cover?
The dangers of participating in an adventure race very much depend on the race and the racers participating. We cover the following disciplines: trails running, mountain biking, canoeing, horse riding and skiing. 
Each discipline that forms part of an adventure race brings about its own risks together with the competitive nature of the activity.
Injuries including breaks and fractures can occur through running and climbing accidents or mountain bike collisions. Less severe injuries could include bruising and burning from the use of ropes.
It is highly recommended that you take our suitable insurance to cover yourself against injuries sustained whilst racing.
Frequently Asked Questions
* 10% online discount applies to our Sports Travel Insurance and Activity TopUp policies only. 
**Data relates to Sports Travel Insurance claims from Jan 2021 to Dec 2021 inclusive.
Get an instant quote and buy online now!