The Perfect Add-on For Your Existing Travel Insurance Policy
Activity TopUp Insurance is an ideal add-on to your standard travel insurance, including cover for medical expenses, repatriation, search and rescue. If you already have a policy in place, such as with your bank, but need cover for an activity or adventurous sport that is excluded by your existing policy, our specialist Activity TopUp insurance is perfect for you.
So, in the event that you decide to take part in a cycling tour in Thailand and suffer an injury, need search and rescue, or get involved in an accident, we'll pick up the costs. Our Top-Up Insurance is tailored to meet the needs of travellers who seek thrills through outdoor adventure and love taking part in high action sporting activities.
Activity TopUp can be bought before or during your trip providing you have general travel insurance in place and can be taken out for a single day or multiple days as required. Your documents will be emailed to you instantly after purchase.
Whether you're planning to do a bungee jump, rock climbing or shark cage diving on your next holiday trip, we've got you covered. For those and many more extreme adventures you participate in abroad, you can trust our specialist insurance to cover them. Please check our full list of sports activities here.
Why do you need Activity TopUp Insurance?
Our Activity TopUp insurance works alongside any other travel insurance policy. Most standard travel insurance policies do not normally pay out for accidents during so-called adventure sports unless additional cover is taken out. So, if you have travel insurance and just require cover for a particular sport/activity then our TopUp policy can provide this for you. The main benefits include:
• Emergency Medical Expenses and Repatriation – if you are injured whilst taking part in your sport or activity and require medical treatment, and / or repatriation back to the UK, the bill will be picked up by your insurance policy.
• Personal liability covering your legal liability resulting from accidents causing death, bodily injury or property damage to a third party.
• Search & Rescue – if you go missing at sea or in the mountains for example, and search and rescue teams are called, the costs will be handled by your policy.
• Cancellation or Curtailment – if you fall ill or get injured, and are not able to take part in your selected activity.
• Discounts for couples, families and group policies.
FAQs
Do I have to have travel insurance before I purchase the Activity TopUp policy?
Yes, the Activity TopUp provides protection in conjunction with your existing travel insurance, you will be covered whilst taking part in your sport or activity. Any claims unrelated to your sport you will need to refer to your existing travel insurance provider. You will be asked for details of your travel insurance provider on the following page, all we need to know is the name of the insurance company.
I have already left the UK, can I take out TopUp insurance?
Yes. Activity TopUp can be bought before or during your trip providing you have general travel insurance in place. You can take it out for a single day or multiple days as required. Your documents will be emailed to you instantly after purchase.
Can I take out Activity TopUp insurance if I have a medical condition?
Yes, medical conditions do not effect your premium. You will need to declare any medical conditions, injuries or treatment within the last two years and this is then referred to the underwriters who will assess any special terms.
Is there a maximum age restriction with your Activity TopUp insurance?
You can purchase our TopUp insurance online up until 74 years old, above this age you would need to call us on 01494 484800 and we will be able to refer your quote to our underwriters. Please note, our quotes are based on your age at the start date of cover.
See our FAQ's for specialist product information.
Why choose us
✔ We have been providing tailored Sports Travel Insurance policies for over 25 years, and over that time protected more than 200,000 sports enthusiasts.
✔ Highly experienced UK based sales team on hand should you have any questions.
✔ Our Sports Travel Insurance policy is underwritten by one of the world's leading insurers AXA XL.
✔ Over 3,500 customers have awarded us a 5 star customer service score on independent feedback system, Feefo. Plus, we are proud winners of Feefo's Platinum Service Award 2020.
✔ We're also a member of the British Insurance Brokers' Association.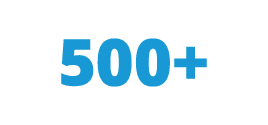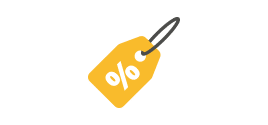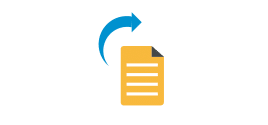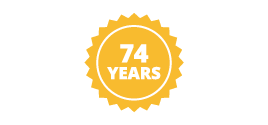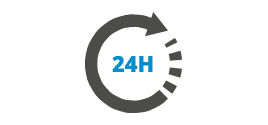 Value for money
Keep your premium to an absolute minimum. Select the sport that you require cover for, the zone or country where you will be doing this, and the dates that you will be doing the sport. We cover most adventure sports and activities. As an added benefit, we'll automatically cover you for every sport in the same sports groups as those chosen, plus all other sports and activities that appear in lower sports groups.
Competing abroad
Unless we have labelled a sport, adventure sport or activity as "non-competitive" or "excluding competition" then you will be covered under our Activity TopUp insurance to compete abroad. Where a sport is labelled with "non competitive" or "excluding competition" you will often find another option which says "competitive" or "including competition".
Card payments