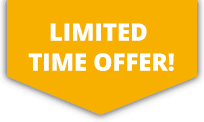 10% OFF ALL Sports Travel INSURANCE In JANUARY!
GET A QUICK QUOTE
Our Sports Accident Insurance policy is designed to cover UK residents playing volleyball in their home country.  This includes benefits such as personal accident cover, income protection and personal liability.
---
GET A QUICK QUOTE
Individuals travelling abroad to play volleyball can take advantage of our Sports Travel Insurance package.  This policy includes benefits such as £10 million medical cover & repatriation, baggage & personal effects protection, delayed travel and personal liability.
---
GET A QUICK QUOTE
If you already have travel insurance but require cover to play volleyball abroad, our Activity TopUp policy is perfect for you.  This adds volleyball cover onto your existing insurance, giving you all round protection.
---
Volleyball Insurance
From jump sets to spikes, volleyball is a tactical team game which demands ultimate co-operation between players.  Attacking play can quickly switch to defence, as players make spectacular saves and send the ball back aggressively to the opposition.  Overuse injuries to the shoulder, as well as dislocations and damage to the fingers are common problems in volleyball, and players often wear knee pads to protect their knees from repeated contact on the floor.
Our volleyball insurance provides cover to play sport in the UK and as part of travel abroad.  All of our policies include cover for volleyball training and competitions.