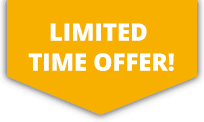 10% OFF ALL Sports Travel INSURANCE In JANUARY!
Why do you need Rugby Insurance?
There's no getting away from the fact that rugby is one of the most risky sports to play. Injuries are common and sometimes serious incidents can leave players with significant problems.
Having insurance won't take the risk away from playing rugby, but it will soften the blow if something were to happen to you on the rugby field.
Our Sports Accident Insurance for rugby players can provide you with a lump sum payment if you were to suffer a serious injury. There's also cover for broken bones, the costs of physiotherapy afterwards and for dental fees.
We can also include Income Protection on this policy which safeguards a percentage of your take-home salary. That way, if a rugby injury meant you were unable to work, your rugby insurance policy would provide you with compensation for the work you miss.
Travelling to play overseas?
While our Sports Accident Insurance is designed to cover rugby played in the UK, our Sports Travel Insurance policy is perfect for those heading abroad to play.
Not only does it provide you with protection for your standard travel concerns, such as missed flights, cancellations and lost baggage, but it also covers your time playing rugby.
Many policies will exclude any claims if the incident occurred whilst playing sport. But with our policy, if a accident on the rugby field culminated in you requiring emergency medical treatment overseas, we will pick up the medical expenses, and if required, arrange for you to be repatriated home.
Competitions covered as standard
At Sports Cover Direct, our rugby insurance policies include cover during competitions as standard. So whether you are training, playing a friendly match between friends, or competing in a cup or league competition, you are covered.
Unless otherwise stated, this is the same for all sports we can offer cover for. So as long as you not a professional, and the sport selection doesn't say otherwise, you could be protected to compete in hundreds of other sports as well.