If you're new to road cycling and looking to take part in your first organised ride you may have come across a number of terms such as sportives, audaxes and ultra bike-packing but what do they mean, what is the difference between them and which is best for novices?
Here I give the lowdown on the four most common types of organised rides.
Sportives
The most popular type of mass participation, non-competitive road cycling events are cyclo-sportives. More commonly known as simply sportives, they get their name from the French term randonnée cyclosportive. In some countries these are known as Gran Fondo which is the Italian term.
The largest sportive is the Etape du Tour, which each year follows a stage of the Tour de France and this year has 15,000 participants!
The longest running sportive is La Marmotte, which since 1982 has challenged participants over a route which takes in the major climbs of the French Alps, finishing on the iconic Alp d'Huez. It is considered by many to still be the hardest sportive.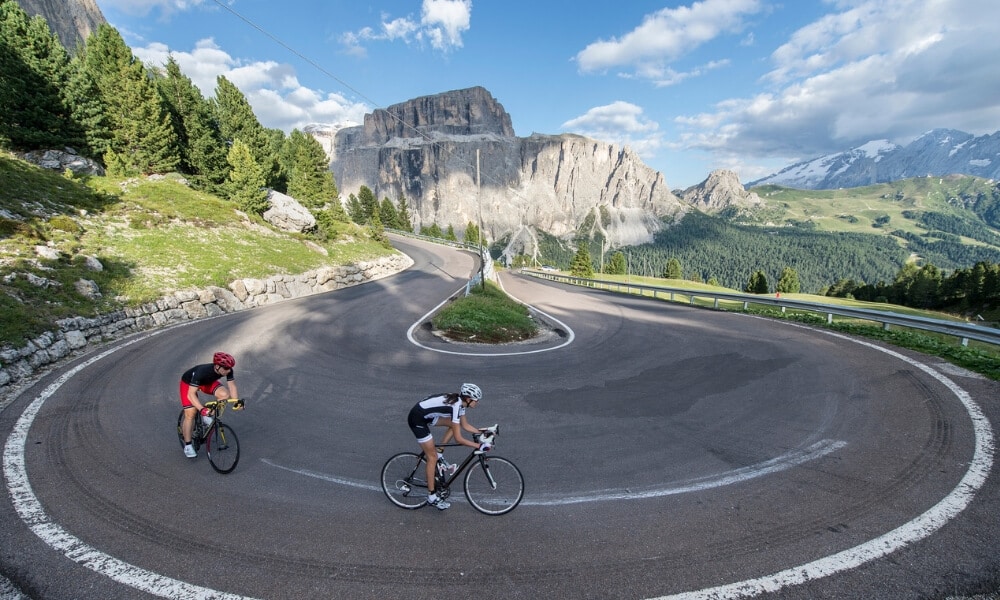 Sportives, vary in distance with most being between 35-100 miles. The most challenging sportives in the UK include the Fred Whitton Challenge in the Lake District (112 miles and over 3000m ascent) and the Dragon Ride in south Wales (186 miles and 3,437m ascent). There are a growing number of sportives that take place over a number of days, including the Tour of Wessex.
Sportives are great for beginners, as they are well organised. There are usually feed stations positioned at intervals along the route where you can stock up on food and drink and some offer mechanical support. The routes are usually well sign posted, sometimes with marshals and some of the major events even have closed roads, or traffic is held back at intersections to give riders the right of way. There are a growing number of sportives in the UK that take place on closed roads, including the Etape Caledonia, Etape Cymru, Ride London and Velo Birmingham.
Whilst not a race, entrants' times are usually recorded with chip timing and there will be a results sheet showing people's finishing time and position. Some sportives, including La Marmotte and L'Étape du Tour, even award prizes for the top placed overall and age groups finishers, which sometimes results in a blurring the of the lines between a race and recreational sportive, especially in the minds of the more competitive riders! However, the aim for most riders is simply to complete the course.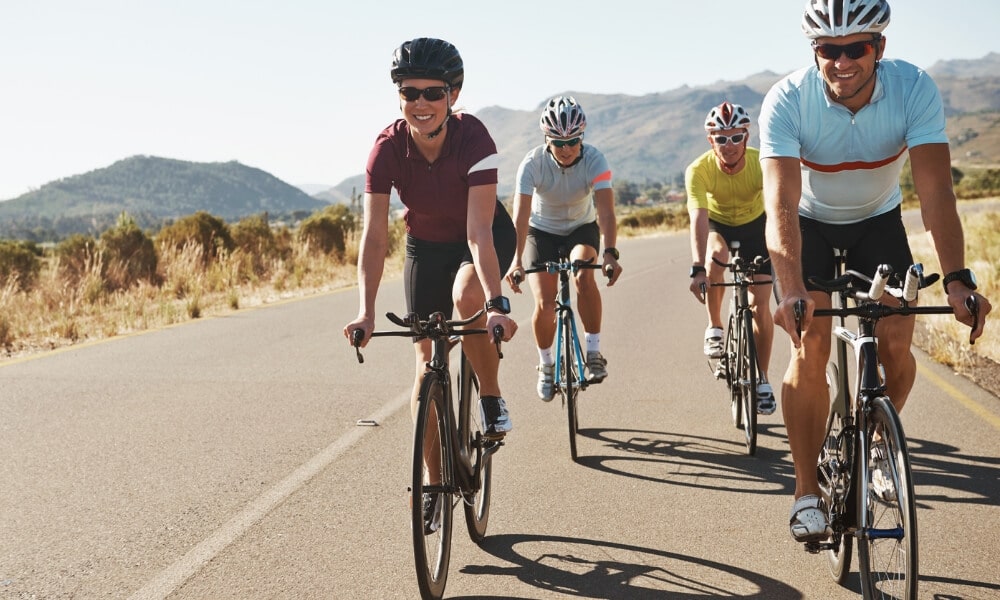 Lots of sportives in the UK are organised by charities or have a certain number of places for their charity partners. For many of these charity bike rides, the main goal is to cross the finish line and raise as much money as possible.
The Sportive.com website provides listings of sportives, as well as advice on training and route analysis.
Audaxes
Audaxes, sometimes referred to as randonées, are generally smaller than sportives and considered by many in the cycling community as a more 'purist' form of event than sportives.
Audaxes are usually longer than sportives, with distances ranging from 200km up to 1500km, with the majority being 300-600 km. The biggest events in the audax  cycling calendar are Paris-Brest-Paris and London-Edinburgh-London.
In audax events the aim is merely to finish the route within the given time limit, so therefore riders are not timed. Points are given for finishing the route, with all riders receiving the same number of points for finishing, regardless of how quickly they ride the course. In fact sometimes there is a maximum speed limit!
For those riders that want to be competitive they are able to add all their points together from the total number of audaxes completed over the season.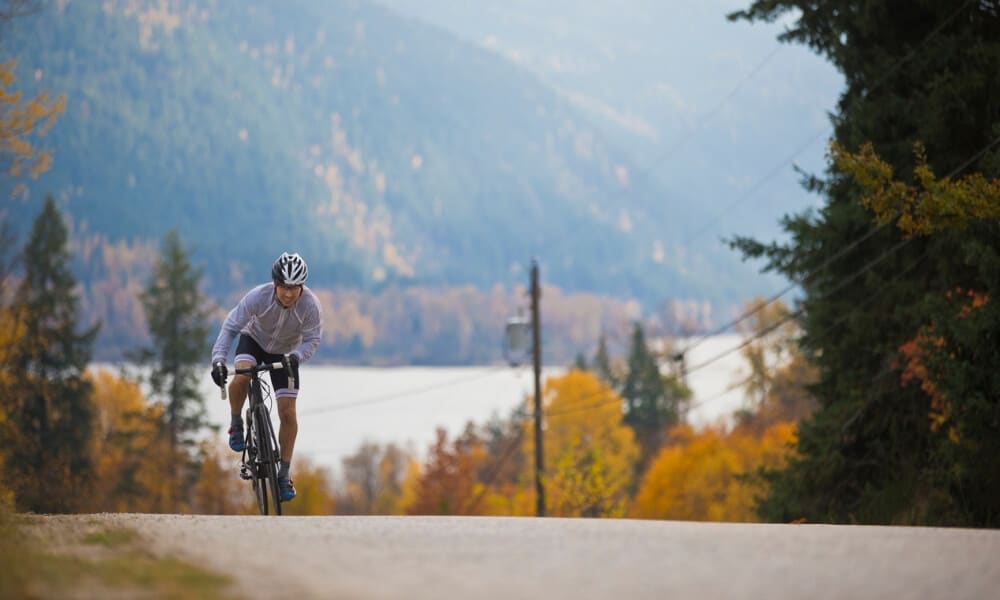 Unlike in sportives, audax events don't have as many, if indeed any, feed stations or sign posts as the emphasis is about being self-supported. Riders have to rely on maps or GPS and in longer events may have to ride via checkpoints.
At the start of most audaxes, riders will be issued with a Brevet Card, which is named after the French word for certificate. On the card will be details of various control points along the route, which you will have to prove you have visited. This is usually done by means of getting the card stamped at an official checkpoint or getting a receipt from a shop or cafe in the area, which shows the location and time.
Audax UK provides a list of audax events in the UK.
Reliability rides
As with sportives and audaxes, reliability rides are organised events where riders have to complete a set route.
They are usually organised by cycling clubs in the early part of the year and were traditionally a way of testing out your bike or legs after the winter!
Riders give an estimate of how long this they think it will take them to complete the route and will start in a group with other riders who have estimated a similar time. They are unsupported and riders have to navigate by the use of a map or GPS.
Bikepacking
With many cyclists looking for ever more demanding challenges, self-supported, ultra-distance bikepacking events are rapidly growing in popularity.
For the more competitive riders there are ultra races such as the popular Transcontinental Race in Europe or the Trans Am race in the USA. The clock doesn't stop ticking from the start of the race until the final destination- usually between 500-7000Km later!
There is a start and finish point, with a number of checkpoints but riders can choose their own route between the checkpoints. The aim is to be the first person at the finish but as with a lot of these endurance cycling events, the main aim of most riders is simply to complete the route. An average time for the Transcontinental is about two weeks.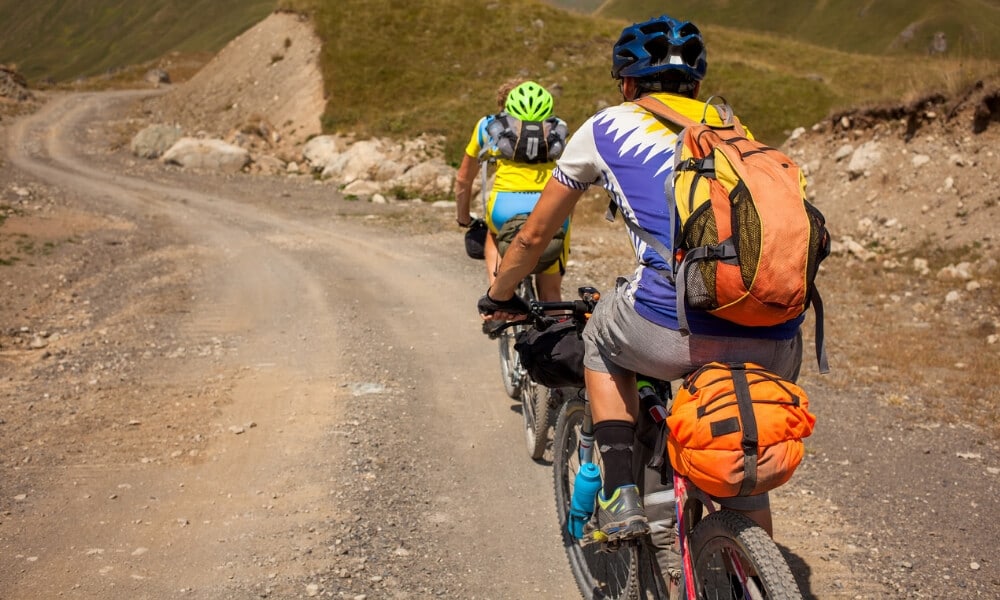 Most of these races use tracking devices that can track participants and gives friends and family back home to the chance to "follow the dots"!
There are two types of ultra bikepacking events: self-supported or supported.
Self-supported events prohibit any outside help e.g. a support vehicle and riders have to carry all their equipment on their bike. Participants are allowed to use services along the route such as shops, cafes and bike shops but usually deal with mechanical issues themselves. Most riders sleep outside along the route and take a bivvy bag to sleep in or find a bus shelter or other suitable cover. It is permitted to stay in hotels but not in accommodation belonging to friends or family, as that is seen as receiving outside support.
Supported events such as the Race Across America (RAAM) allow outside support, which usually includes a support vehicle, mechanics and sometimes even massage therapists!
Ultra bikepacking is considered the toughest form of organised multi-day cycling event, with usually about a third of competitors dropping out along the route, which is known as 'scratching' from the race. Both physical and mental strength are needed to complete one of these endurance cycling events, so they are usually the domain of more experienced cyclists.
If you are considering doing a road cycling event overseas then make sure that you have the appropriate cycling travel insurance that fully covers you. Sportscover Direct offer range of insurance options including Road Cycling Insurance and Cycle Touring Travel Insurance.
About the author:
Helen Russell is the current overall British Quadrathlon Champion and British Quadrathlon Trophy Series winner and the World Quadrathlon Champion and World Cup Series winner in her age group. She is also a former age group World and European Duathlon champion and European Triathlon champion. In 2015 Helen was part of the One Day Ahead team, which raised £1m for Cure Leukaemia by riding the entire route of the Tour de France one day ahead of the pros. You can follow her on Twitter via @helengoth.