When you opt for a holiday in the United States, you're spoilt for choice.
Each of the 50 states offers a variety of scenery, climate, history, and personality. If golf is your game, those contrasts can be enjoyed on yet another level – combining your love for the sport, with some of the finest facilities in the world, and a chance of getting to know our American cousins at play.
That's the allure of golf holidays USA.
About Us
We know more than a thing or two about Golf Travel Insurance.
We know that you'll want to safeguard your golf equipment – those expensive clubs, balls, and bags you'll take with you. We also know that you'll want the reassurance of liability indemnity insurance in the unlikely event that, during your game, you injure someone or damage property. And if you hurt yourself, of course, you and your family will benefit from appropriate compensation.
Golf Holidays in the USA
Arnold Palmer's Bay Hill Club, Florida
Florida might be the current home of a certain ex-President but it's also the location for Arnold Palmer's Bay Hill Club.
It's a private members' club open to visiting guests and is situated in the quiet, residential area of Bay Hill, in Orlando – so the wilder delights of Walt Disney World, Universal Studios, and Sea World are also all within a range of less than 10 miles.
A 5-night holiday on a room-only basis and three rounds of golf on the club's Waldorf Astoria Golf Course is available from £675 per person.
Kiawah Island Golf Resort, South Carolina
Set right alongside the Atlantic Ocean, Kiawah Island Golf Resort offers not just one but five different golf courses – and accommodation in one- to four-bedroom villas dotted throughout the estate.
With prices starting at £719 per person, you could enjoy a 5-night stay in one of those self-catering villas and three rounds of golf – with a choice between the Ocean, Cougar Point, Osprey Point, Turtle Point, or Oak Point courses.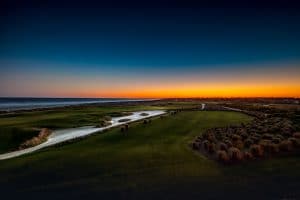 The Westin Rancho Mirage Golf Resort & Spa, Palm Springs, California
Palm Springs is one of the most iconic destinations in southern California, of course, and the Westin Rancho Mirage Golf Resort & Spa offers a 5-star experience while you take your pick from four golf courses including the Mission Hill North Gary Player Signature course on the 360-acre estate.
An illustrative room rate in May with unlimited access to all of the golf courses costs from US$779 (£625) a night.
The Inn at Spanish Bay, Pebble Beach, California
If you'd prefer the west coast, with breath-taking views of the Pacific Ocean and the Monterey Peninsula, come to be pampered amidst the contemporary elegance and exemplary service of The Inn at Spanish Bay, Pebble Beach, California.
The 5-star accommodation and access to five superlative courses comes at a price, naturally, and you'll find yourself paying at least £1,569 per person for just three nights room-only and two rounds of golf.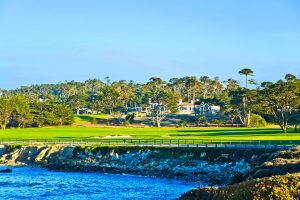 Hyatt House Scottsdale/Old Town, Scottsdale, Arizona
If you need to be more careful with your money, the USA also offers budget options where you can stay off-course, but still close enough to the action for golfing holiday deals to be available.
One such option is offered at Hyatt House in the Old Town district of Scottsdale, Arizona, close to no fewer than eight of the area's best golf courses. 5-night bed and breakfast deals – including three rounds of golf – start at just £395 per person.
Summary
Golf holidays in the USA offer variety and contrast yet unfailingly first-class facilities and accommodation – even when you're looking for more affordable deals.