Things are starting to feel a bit more normal, and for many, the time has come to look forward to a first summer holiday in a few years.
For those looking for an active break, there is so much choice for a sports holiday that it can often be a daunting choice if you've got an interest in a variety of activities.
We've picked out some of our leading suggestions for a sporting break this summer. Of course, whichever sport and destination you choose, make sure you're fully protected with Sports Travel Insurance.
Here are our top sports to dedicate a whole holiday to…
Golf
For many, a summer frolic on the fairways is the number one choice for a sports holiday. Portugal and Spain are often the front-runners but why not consider some further flung destinations?
Vietnam is emerging as a long-haul golf break destination, with over 3000km of coastline, it's attracting some of the top course architects up and down the South China Sea.
A bit closer to home, Dubai is a good bet if you want immaculate manicured courses, amongst a backdrop of luxury hotels and high-end dining.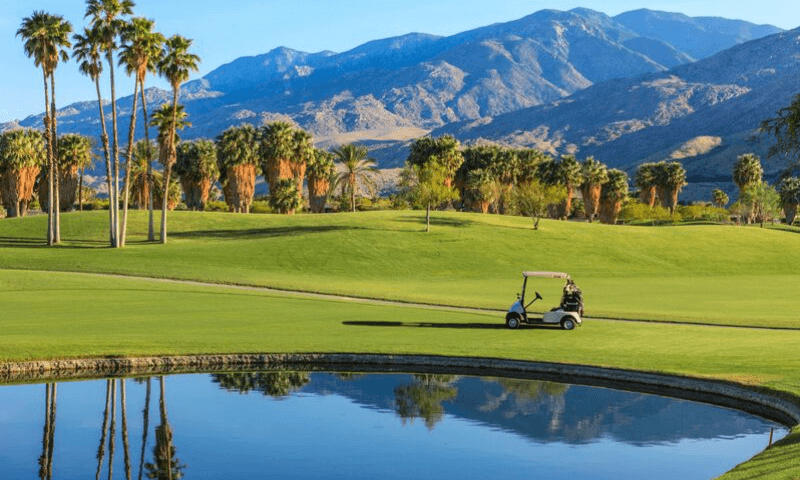 Kayaking
The first thing to do if you're thinking of a kayaking break this summer, is to decide whether you're going to tackle the open seas or not. Make sure you read our blog on the differences between river and sea kayaking before going any further.
The Norwegian Fjords are a fantastic choice for the latter. The spectacular scenery you'll experience during your time away might just hide any arm-ache from keeping your kayak moving in the desired direction.
For a sea kayaking break, hopping from Greek island to Greek island will have many chomping at the bit to get on a plane, with the Mediterranean waters being a massive pull for kayakers.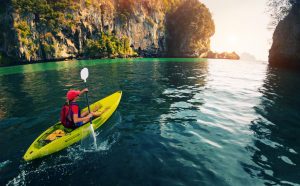 Tennis
This might be a bit of a left-field suggestion for many sporty types, but the demand for tennis holidays is increasing, according to Google search data.
Whether you're looking for some coaching expertise during a tennis clinic in the sun or are hoping for something that'll serve up a more relaxed break, there are plenty of options.
The likes of Active Away, Mark Warner Holidays and Markson Holidays provide tennis enthusiasts with a range of breaks, including 5-star resort stays with tennis included, to week-long tennis coaching holidays in the likes of Portugal, France and Spain.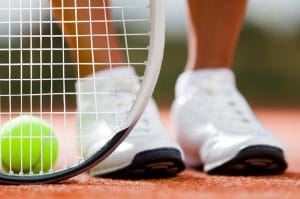 Watersports
A summer holiday for a lot of people is about spending time at the pool, by the pool and in the sea. The latter is well covered if you opt for all-round watersports holiday this summer.
Our top pick for watersports break is Turkey, and not just for the sporting facilities that are on offer. The value of the Turkish Lira against the pound has plummeted in recent years, with travellers currently getting around 17 Lira to the pound, a far cry to the 7 Lira available just three years ago.
Away from the financial implications, Turkey is a playground for watersports. With the south-west coast often attracting sailing enthusiasts, wind surfers and water-skiers alike, it's a perfect spot to experience a holiday on the high seas.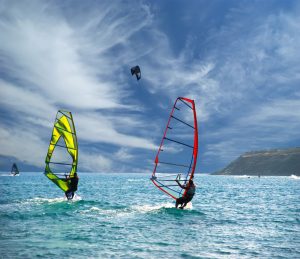 Running
Keeping your feet firmly on dry land for your break is well-catered for with a running holiday this summer.
Whether you're working towards an overseas marathon, or thinking of tackling a range of smaller runs, there are a whole multitude of options available to you. There are plenty of organised tours, with multi-day running events mapped out for you, but perhaps the most rewarding is setting off on your very own running adventure.
Choose a destination laden with trails and running routes and map out an itinerary for your summer running. Alpine trail runs are just one option, or maybe you'll look for somewhere with some nice coastal routes to tackle.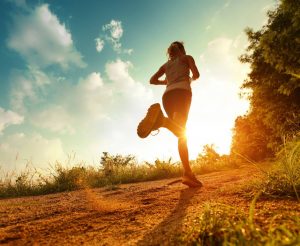 Cycling
Probably the most popular sports holiday option for SportsCover Direct customers, is a cycling holiday can take a variety of different shapes.
Mountain biking breaks through trails of the Dolomites in Italy, city breaks on two wheels through the likes of Amsterdam or Cape Town if you're prepared to head further afield, and everything in between is open to cyclists looking to head abroad.
We've gone some way to help you narrow down your next cycling holiday destination by investigating the best places for a bike tour, from top rated cities to most Instagram-able destinations for your next holiday on two wheels.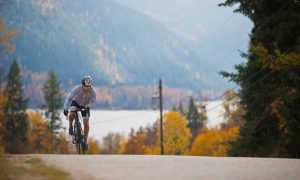 Scuba Diving
Want to explore the wonders of the deep during your next holiday? Then why not pick a scuba diving break as your next overseas excursion.
You'll likely experience natural wonders not possible during any other activity, let alone other sports. The only problem is deciding where you'll head.
Long haul destinations such as Malaysia, Thailand, and of course, Australia's Great Barrier Reef, provide some of the world's best scuba diving, but you don't necessarily need to go half-way around the world. The Mediterranean has some awesome wreck dives at your disposal, while Iceland has perhaps the world's most unique diving opportunity – the chance to dive between tectonic plates, at Thingvellir.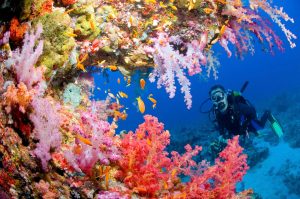 Further reading – check out our blog on Most Extreme Attractions Around The World.