As a golf holiday destination, France has a lot going for it. With over 700 courses in a country with a population density less than half of the UK's, there are plenty of top golfing establishments to go round without feeling overrun.
That's all before you get into the diverse pre- or post-golf attractions on offer around the country. Whether it's rolling hills, dramatic coastlines, wonderful food and drink or fun for all the family, a Gallic galivant on the golf courses is a fantastic option for your next golfing break.
But in Europe's second-largest country, picking your base to tee off from can be tricky. We've picked out five very different regions of France to consider.
ABOUT US
With a 25+ year history, we are today one of the UK's leading online providers of Golf Travel Insurance and liability-based Golf Insurance. Our policy, which is underwritten by AXA XL, will protect you should you accidentally injure someone or damage their property whilst playing, which then results in a compensation claim against you. It will also protect your golf equipment 24/7, 7 days a week, from the risk of it being lost, stolen or damaged.
Paris
Best for…getting away with the family
Any French holiday guide is likely to start off in the capital. Although you might struggle to find too many courses within the more central arrondissements, less than an hour from Paris, there are plenty of options to choose from.
The Albatross course at Le Golf National, which hosted the 2018 Ryder Cup, can be played for a very reasonable €75, while Golf de Fontainebleau, further to the south has been named the best course in the country in the past.
Golfing purists might not agree, but for family holidays with a bit of golf thrown in Golf Disneyland is near the top of the list. A stone's throw from the main park, Golf Disneyland delivers three 9-hole courses that can be combined however you see fit for an 18-hole family-friendly sojourn.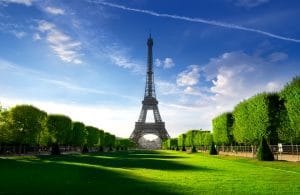 Northern France
Best for…Ease of access
Considering the costs of additional bag charges to transport your clubs on a flight, the golf courses located in the north-east of France offer an enticingly straightforward trip, especially for those based in the south-east of the UK.
Within an hour of driving off the Eurotunnel at Calais, golfers could be preparing to tee off at two of the country's top golf resorts – Le Touquet and Hardelot. The former, located between the rolling forests and the dunes of the northern beaches, boasts three courses, including France's first designated Links course.
Around 15 miles further north Hardelot is slightly quieter than its neighbour but offers up two top courses to play, Golf des Pins and Golf des Dunes, further emphasising the changing landscape in this region, from forests to sandy beaches.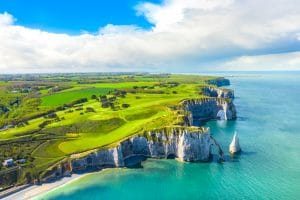 French Riviera
Best for…Living the high life
If you rather pick a golf destination on logistics, or you want something a bit glitzier, the Mediterranean coast is surely your calling.
Whether you choose to base yourself in Nice, Cannes or Saint Tropez or somewhere quieter, there are dozens and dozens of courses to choose from, many with spectacular views over the turquoise waters of the Med.
Two of note are Cannes-Mougins, with it's perfectly manicured greens and fairways, and Terre Blanche with its two Championship-level courses (though Le Riou is for members only). Away from the golf, the high-end nature of the region stretches to the accommodation on offer, the cuisine to enjoy and everything in between.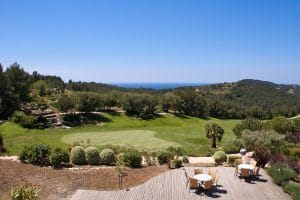 Bordeaux region
Best for…A tipple after the 18th
Golf might not be the first thing that comes into your mind when you think Bordeaux, in fact it might not be the second either. But beyond world class wines and a spectacular setting for surfing, the region has plenty to offer golfers.
The city itself boasts three courses, Golf Bordelais, Lac-Bordeaux and Pessac, but stretch a bit further out and that number rises to about a dozen.
Looking to explore the area's top-class vineyards for a drop of red when you've holed out at the 18th? The Medoc is home to the Lacanau Golf Course which offers an enchanting experience winding its way through pine forests, while the eponymous Golf du Medoc is situated within a four-star resort, and will incite thoughts of some of the best Scottish courses. A regular winner at world golf awards, the course is nestled amongst the region's wine producers and is a perfect spot for a short break away.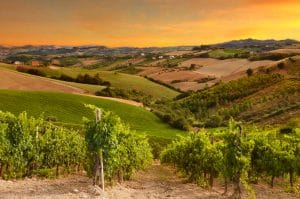 Languedoc-Roussillon
Best for…A bit of peace of quiet
Most of the regions listed above will attract large golfing crowds, and while Languedoc-Roussillon will get its fair share of visitors, it provides a more peaceful golfing holiday.
Nestled between Provence and the Pyrenees, the area is undeniably green, with trees and mountains aplenty. Teeing off here provides a stunning natural backdrop to your round.
There is plenty of variation in the courses available too. The coastal escapades of Golf Saint Cyprien provide pretty views of the Mediterranean, located just 800 meters down the road, while the palm lined fairways of the Cap D'Agde present another seaside option.
Head further south towards the Spanish border though, and the mountainside-fairways of Font-Romeu are equally appealing.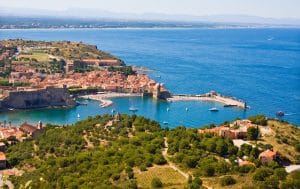 Wherever you choose to play, France has something to take your breath away. And with easy access to many parts of the country, a French golfing break is more appealing than a lot of other places.
Of course, insurance to cover any potential losses and liabilities is a must regardless of where you play. It's also worth checking the requirements to play certain courses – a licence is officially obligatory to play golf in France, but often tourists will be exempt. Make sure you check before jetting off across the channel.