For some, hurtling downhill at speeds approaching 30mph in a contraption you'd put together in your shed, garage or back garden isn't top of things to do for fun. For plenty of SportsCover Direct customers however, this is exactly how they spent one Sunday in July.
In what came in a pleasant surprise to the office, it transpired that it was a team of our customers who went on to take gold in the Red Bull Soapbox Race at Alexandra Palace in London last week.
Team Brooklands Special, and their take on the vintage Napier Railton, completed the 420m course at Alexandra Palace in an excellent time of 35.39 seconds. It's not just about speed though, as the Red Bull judges also score teams on the creativity of their soapbox, and on a short performance prior to starting their run.
For Keith Rose, 'pilot' of the team, the day couldn't have gone any better. "It was a fabulous weekend that the whole team really enjoyed. It was a great atmosphere and the lovely weather obviously played a massive part," he told SportsCover Direct.
And while many teams would have been there simply for the day out, for Team Brooklands Special, once they were accepted, it was all about going close.
"At the start of the day we said we would be happy for a top 10 finish, and were hopeful that we could manage that," Keith told us.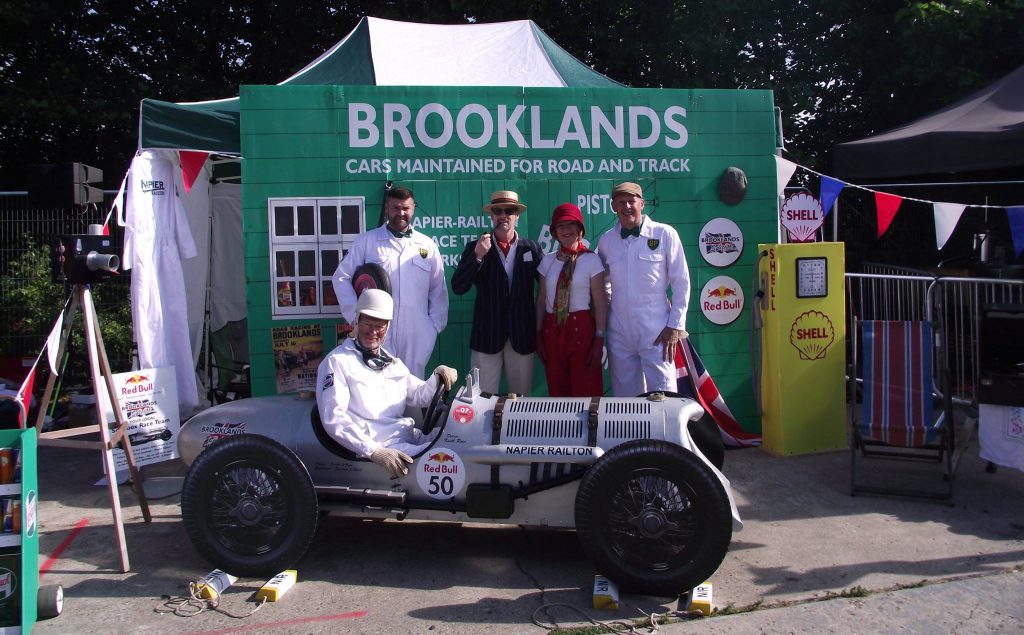 With Keith in the driver's seat, the model Napier flew over the courses ramps and kickers. The spectacle of seeing countless soapboxes taking off and landing hard (some harder than others) on the tarmac might be a enough to make people have second thoughts, but the man behind the wheel of the winning car was left craving more:
"I was a bit disappointed we didn't go faster to be honest! The hill wasn't as steep as I thought it would have been. We clocked a speed of 29mph coming down, which I think was only surpassed by one other soapbox in the end."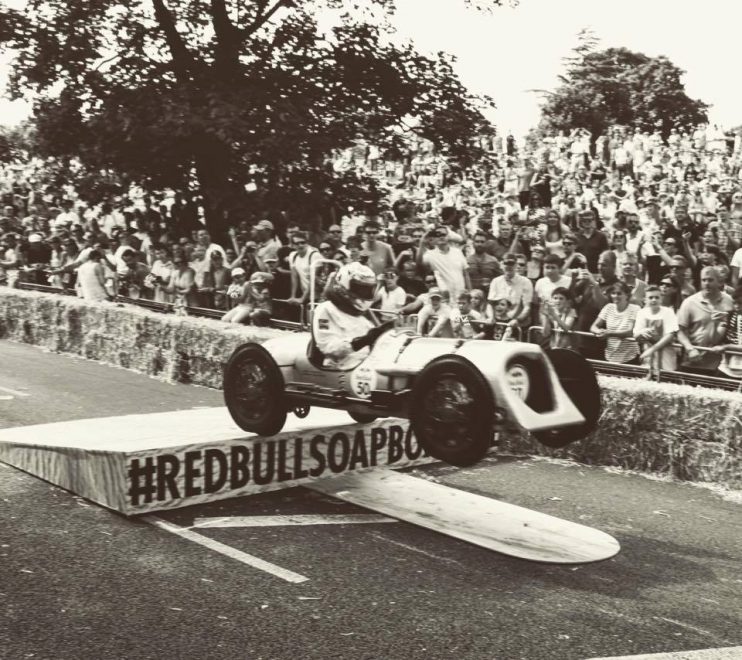 Some soapboxes didn't make it to the bottom of the course, hard landings and straw bales spelling the end of their run. For everyone that lined up though, just getting there was an achievement in itself.
"Around 4,000 teams applied to take part, and only 70 were accepted," Keith said. "I think Red Bull does choose some cars in the belief that they won't make it down to the bottom, but we were pretty happy we'd be OK. As we were building the soapbox more and more people were complimenting our design so we were hopeful that Red Bull would pick us."
So what about the design of the winning soapbox? Team Brooklands Special's vehicle showcased their take on a car that was steeped in the family history of one team member.
"Phil's great-grandfather drove for Napier and actually won the first race at Brooklands back in 1907. Red Bull like a bit of a story, and with us all petrol heads of sorts, this seemed like the obvious route to take," Phil explained.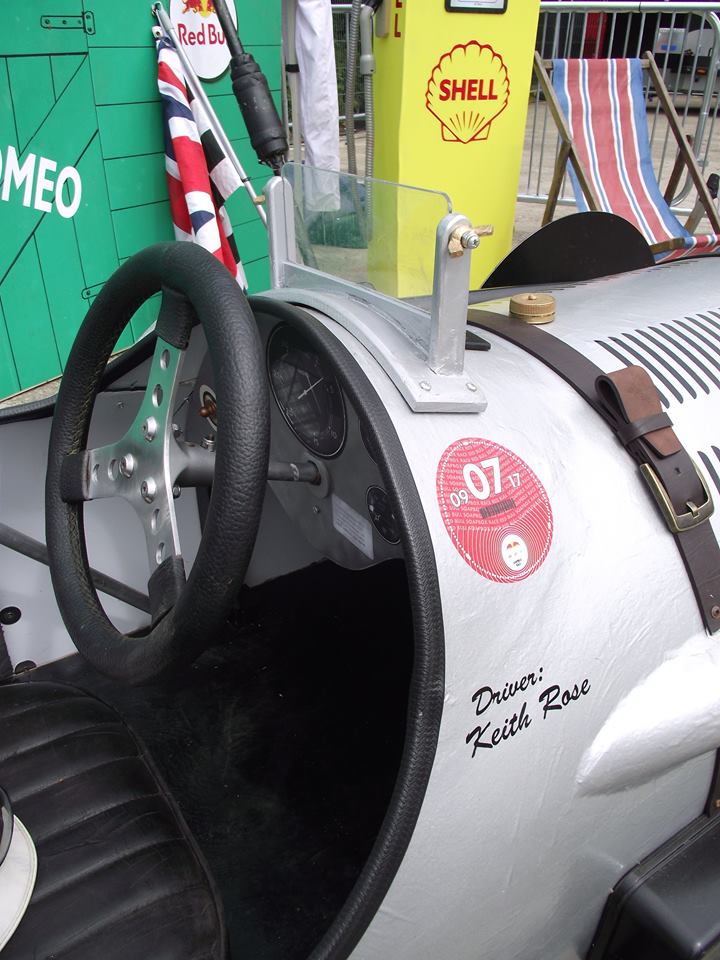 The build of their soapbox took the team around 10 weeks to put together, but the team couldn't go all out to put their car together from the outset.
"Until you've got an entry there's no point going too far with your build. We used to meet every Tuesday to work on the soapbox, and then when we got accepted it was every Tuesday and every Thursday. As the race got closer, we were getting together more and more regularly."
So with a success in the bag at the big one, what next for Team Brooklands Special?
"Having won the Red Bull Soapbox Race, I suppose the only way is down!" joked Phil.
"Phil organises the Mountsorrel Revival, so that is a regular race for us, although it is not a downhill event. Personally I fancy trying my hand at some more local events. There is an event in Hinkley [the Hinkley Soapbox Derby] that I wouldn't mind trying next year. I enjoy making things, so maybe we can start afresh and come up with a completely new soapbox for that."
If Team Brooklands Special do line up in the Leicestershire event in 2018, it's probably fair to assume they would be near the top of the list of favourites.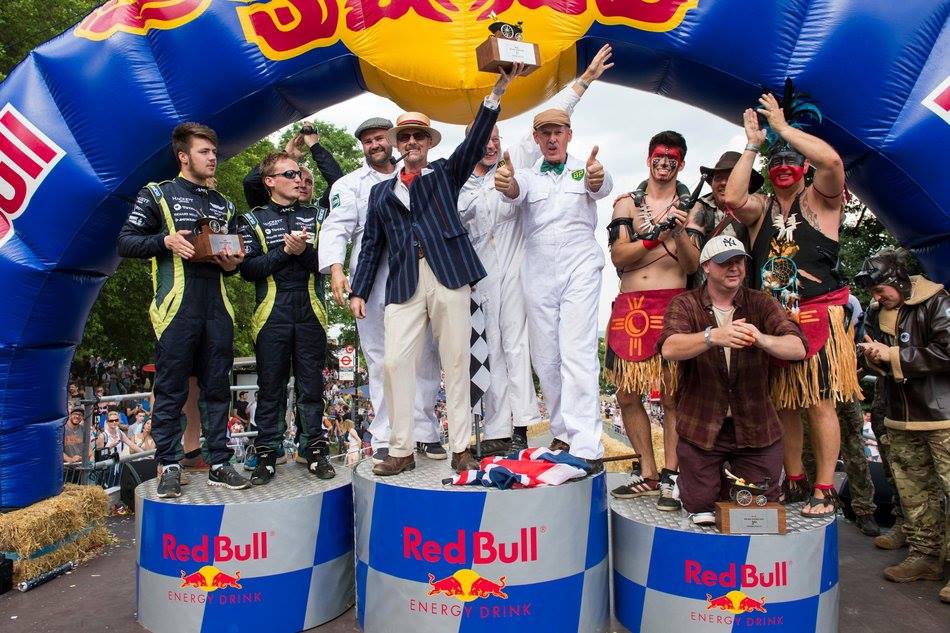 Images courtesy of Team Brooklands Special's Facebook page.