Like a whole host of other sports, golf is becoming more and more obsessed with stats. A look on the PGA Tour website gives users over 100 statistical measurements to order each of the Tour's players.
But which one should amateur golfers be focused on for themselves?
Of course, improving all aspects of your game will lead to a lower score. However, the practicalities of giving every available stat equal credence are extremely difficult.
Instead, amateur and beginner golfers should focus on a handful of their stats to improve them as a player. The biggest of them all is arguably Greens in Regulation.
According to Practical Golf, Greens In Regulation is when "any part of your ball is touching the putting surface and the number of strokes taken is at least two fewer than par".
By reaching the green on a Par 4 in two shots, you give yourself an extremely good chance of making par. The same can be said if finding a Par 5 green in three strokes.
ABOUT US
With a 25+ year history, we are today one of the UK's leading online providers of Golf Insurance. Our policy, which is underwritten by AXA XL, will protect you should you accidentally injure someone or damage their property whilst playing, which then results in a compensation claim against you. It will also protect your golf equipment 24/7, 7 days a week, from the risk of it being lost, stolen or damaged.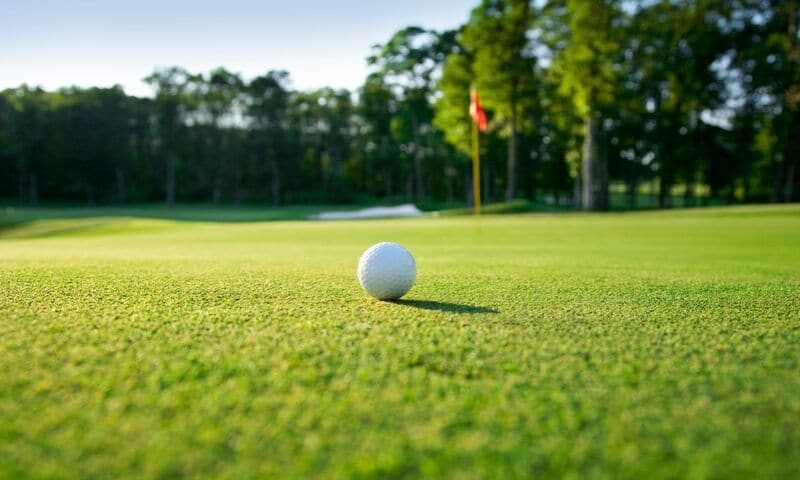 But how can you keep tabs of this stat and how you improve it?
Keeping track is simple. Every time you play and make a GIR, circle the hole number on your scorecard, then divide the number of circles by 18. The remaining number is your GIR rate. Try and keep a record of this every time you play so you can see how you progress course by course.
Naturally, most shots into a green are going to be with your irons. One exercise to see if there is a particular area you can improve to up your GIR stats is to keep tabs on the irons you are using.
Using the back of your scorecard or another sheet of paper, keep a tally of how many times you use each club for an approach shot. Alongside that, make a note when each approach is a success.
You may soon start to see a pattern emerge. Are certain clubs providing you with a better strike-rate? Which ones are falling behind? By looking at this club-by-club you can see if you are doing better with your long or shorter irons.
Golfers can then work to improve any areas of their iron play that might be letting their score down.
Of course, a poor drive from the tee could leave you in a position where you are not able to find a particular green in regulation. One suggestion from this Golf Digest article is that if you find a bunker with your drive or hit your tee shot out of bounds, "mark them with an "X" over the hole number. At the end of the round, you'll be able to see if you're missing greens because of bad drives or poor irons."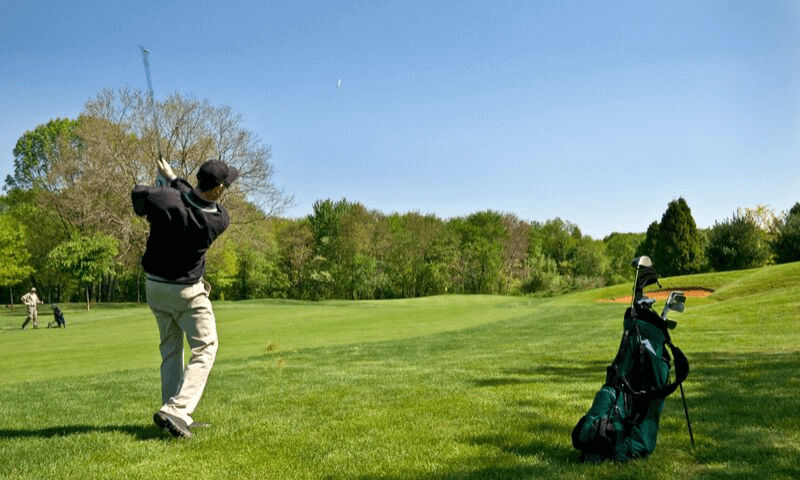 Why is the Greens-In Regulation stat so important?
Hitting a longer tee shot, or being an expert recovery golfer from the bunker is great, but improving your GIR is arguably the first thing you look at as an amateur golfer.
A huge drive is great, but is it better to hit a ball 200 yards and find the fairway, or add an extra 50-60 yards but end up in the heavy rough? Most golfers you ask would undoubtedly opt for the former.
At the business end of each hole, there are some sources that dispel the idea the GIR is important. An article in Today's Golf made the comparison of a shot that finishes six feet from the pin, but just off the green, to one that finds the green but is 130 feet from the pin.
Rightly so, the 'better' shot to have played is the one just off the green, with a higher chance of making the putt. However, this does not mean you should disregard the importance of the GIR stat.
By tracking your record in this sphere, you will go some way to improving your iron play, which will ultimately result in finding more greens and in time, in closer proximity to the pin.
Keep an eye on your tee-shots and your putting by all means, but by giving a focus to improving your greens in regulations you can paint a better picture of your strengths and weaknesses as a golfer.