Golfers will not be surprised to know that slow play has been crowned as the most annoying aspect of the sport, according to a recent study.
Golf Magic asked 500 players to name the thing that most frustrates them on course, and a whopping 47% said that it was other golfers taking too long to on each shot that topped the lot.
The length of time some of the pros have been taking to play some seemingly innocuous shots has been in the spotlight in recent months. Back in August, Bryson DeChambeau was criticised for taking a full two minutes to line-up, and ultimately miss, an eight foot putt in the Northern Trust.
Seven months earlier, JB Holmes was similarly lambasted for taking five-and-a-half hours to complete his round in the Genesis Open, a full hour longer than the suggested round time.
The vitriol handed out to those guilty of slow play has been notified by the European Tour. New rules brought in for the 2020 tour mean that any golfer found to have overstepped the slow-play mark twice in one round would be subject to an immediate one-shot penalty.
For amateur golfers, there are specific club rules to be aware of in relation to slow play. Breaking rules is not the only risk of the continued proliferation of slow play according to one of the respondents to Golf Magic's survey, describing it as "one thing that keeps golf from growing."
ABOUT US
With a 25+ year history, we are today one of the UK's leading online providers of Golf Insurance. Our policy, which is underwritten by AXA XL, will protect you should you accidentally injure someone or damage their property whilst playing, which then results in a compensation claim against you. It will also protect your golf equipment 24/7, 7 days a week, from the risk of it being lost, stolen or damaged.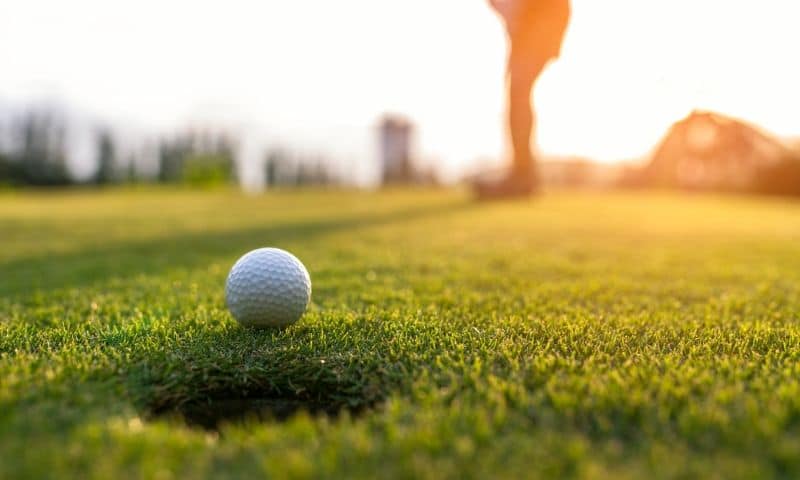 Other top annoyances
It seems that the actions of fellow golfers dominated the top bugbears of the country's players. Of the other options given by Golf Magic, only two others attracted more than 10% of the overall vote.
Chasing home slow play, with 23% of the votes were certain golfer's inability, or lack of will, to repair their pitch marks. The frustration not only comes because of the damage to the service and poor aesthetic effect on someone's local course, but the potential effects on their own game.
Many golfers will have had the misfortune to drive a seemingly-perfect tee-shot down the fairway, only for it to come to rest in a divot left by an inconsiderate golfer.
Clinching the third spot on this unwelcome podium was fellow golfers chatting over each other's shots, collecting 13% of votes.
In summary, for many golfers it's not the sport itself that they find frustrating, simply some of the other people who play it with them!