Although you won't find any mention in the official rules of golf, scoring a hole in one can prove to be an expensive achievement. According to one source, the odds of bagging that ace are as little as 1 in 13,000 for amateur golfers, so why could being one of the lucky ones leave you out of pocket?
The reasoning stems back to a long-followed tradition that has become an unwritten rule of golf. That guidance says that true hole in one etiquette is only followed when the triumphant golfer buys a round of drinks for all those in the Clubhouse on his return.
Interpretations of the 'rules'
The implementation of such tradition is not so straightforward. Players will have a different interpretation of the 'rules' and opinions on whether they should be followed.
First of all, the official rules of golf state that for a hole in one to have been scored, there must be a witness to sign a scorecard and that it must have occurred during a formal round of golf, as opposed to during a few practice holes.
What happens when someone does achieve the feat of a hole in one often divides golfers.
Some will follow the tradition to the letter of the law. Whoever is present in the '19th hole' on the player's return is rewarded with a beverage at the expense of the hole in one beneficiary. Others will take their hole in one etiquette to the next level, by opening a tab during their time at the bar.
For those looking to save a little cash, but to also save face, there are other interpretations of the 'rules'. Some golfers will restrict the purchasing of their drinks to just their playing partners, whilst a large bottle of whisky place in the corner of the bar will suffice in many clubs.
Not all golfers believe in following a tradition that could be seen as a punishment for achieving that 1 in 13,000 feat. And although their hole in one etiquette may be criticised by others in the clubhouse it is entirely one's own choice whether they adhere to the rather flexible policy.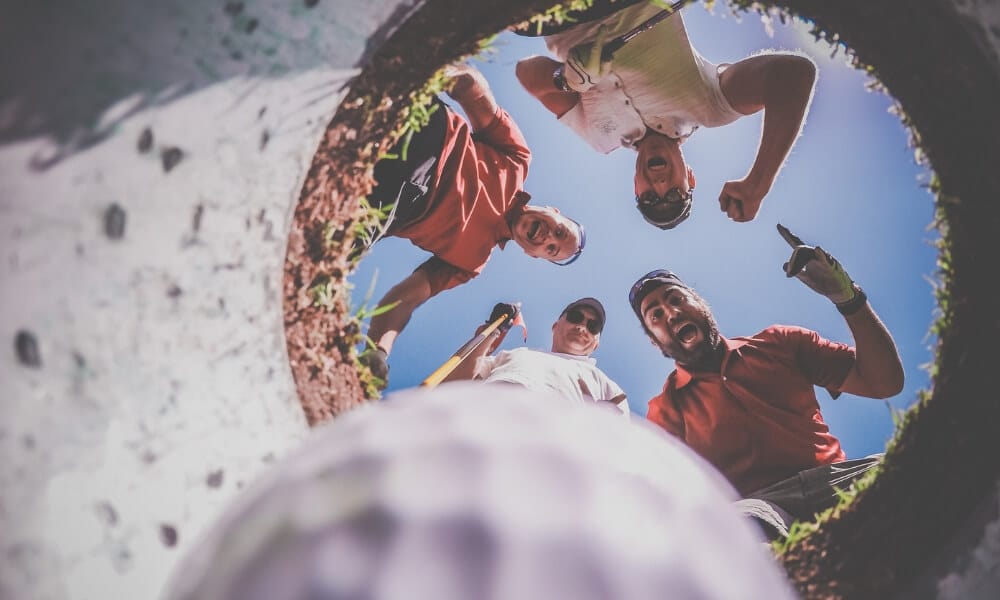 Covering the cost of the drinks
For those that do dip their hand in their pocket when they achieve a hole in one, it can often prove very expensive. If the feat was achieved on a busy weekend or during a tournament with a larger than usual entry count, the cost of a round in the clubhouse can easily reach hundreds of pounds.
Thankfully there is a way to ensure the costs are met by someone else. SportsCover Direct's Golf Insurance policy includes Hole In One Cover. That means should you be in a position where you're getting your wallet out for a celebratory round of drinks in the clubhouse, you are covered for a bar bill of up to £250.
There are no particulars as to what beverages are covered, or whether you buy for your playing partners or everyone in the clubhouse. Simply present your bar receipt and so long as your hole in one was achieved during a medal or club competition, we'll pick up the bill.