Very few things in life can compare to the immaculate crunch of bike tyres rolling through tightly-packed snow or the brisk winter air rushing past your cheeks during an early morning ride. On the other hand, being soggy and fighting hypothermia just to get in a little exercise doesn't appeal to every cyclist out there. You might be keener on a winter mountain biking excursion somewhere the weather is slightly more habitable, and the local greenery hasn't yet packed up for the season.
Winter is still chilly in certain parts of the world, but the changing seasons gives you a distinct advantage over other cyclists who aren't quite as inclined to hang out on a frosty mountain peak with you. It's a more hardcore experience but local tourist traps are often overstuffed when the weather turns balmy and perfect, so going in the winter months will likely save you time, money and frustration with overstuffed hotels and venues.
If you have any interest at all in seeing what the world has to offer when the winter months get you down, any of these five amazing locales would be a perfect holiday destination for a mountain biking enthusiast. Just keep in mind that it's fairly important to train for your outing before taking off to ensure you can fully enjoy the range of trail options available wherever you happen to go. A biking holiday is no good if you spend half of it sore or injured!
1. New Zealand
It's hard to nail down just one small part of New Zealand to suggest for the average cyclist. The natural beauty of the country lends itself well to just how perfectly-suited the terrain is to cycling, making a winter spent riding the different available parks something of a pipe dream for anyone who hasn't won the lottery recently.
Whether you take a trip to Queenstown or feel like facing serious competition at Crankworx in Rotorua, the trails in New Zealand aren't just for winter mountain biking – there's plenty of natural beauty to ogle on hiking trails, too. Visit the beach. Soak up some sun. Really, there's no wrong way to spend a vacation there.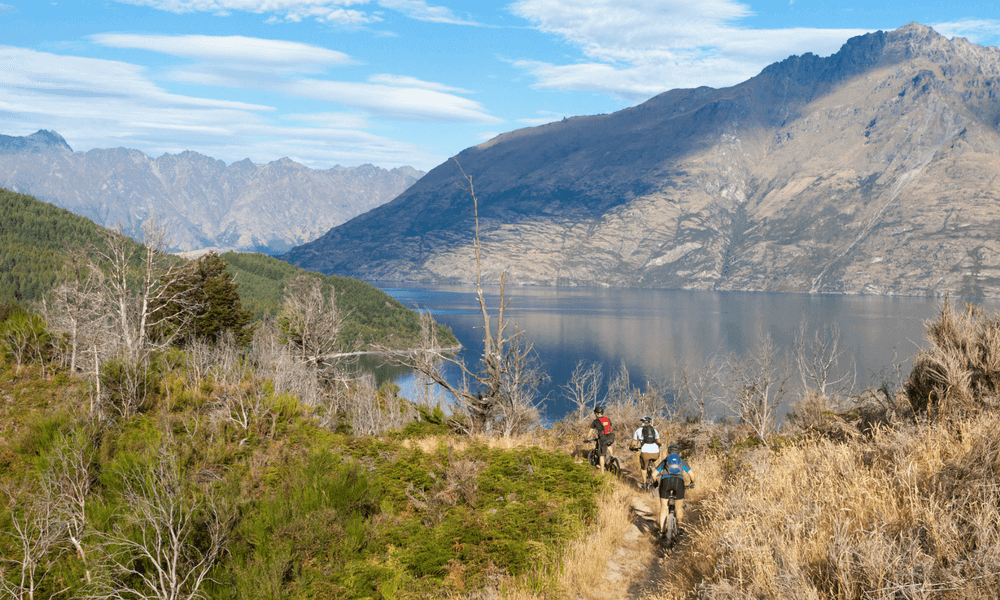 2. Málaga, Spain
Many a trail you intend to visit is probably going to wind up swamped in the nicer months of the year. Local trails not so much, but any destination trail is going to be hit hard and fast when the weather starts to turn particularly nice. The answer? Travel in the off-season, of course.
Spain's tourism dies down in the winter and opens up the door for you to swoop in and take your pick of the local commodities without elbowing hundreds of fellow tourists out of the way in the process.
You can always go out and explore the countryside by yourself, but there are also several companies in the area with comprehensive downhill packages for you to peruse and take part in, should they tickle your fancy. You might meet someone interesting or you might just end up lightly sunburned and enjoying seafood back in the port city. Really, both are fine.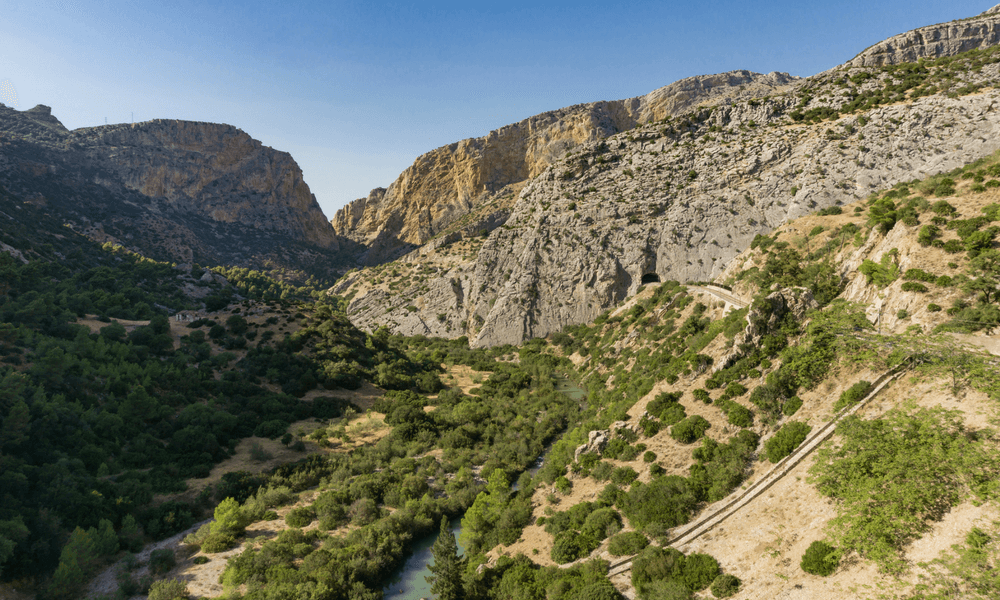 3. Majorca, Spain
Yes, there are two entries in Spain, but for good reason: Majorca, or Mallorca if you prefer, hosts many a cycling event with a road-heavy focus despite being fixated in a fairly dynamic landscape.
Sure, you could stick to the tarmac, but there's always another hill to explore or another rocky outcrop to bounce across. If you're tired of seeing the same terrain every time you go out this might just be the stop for you.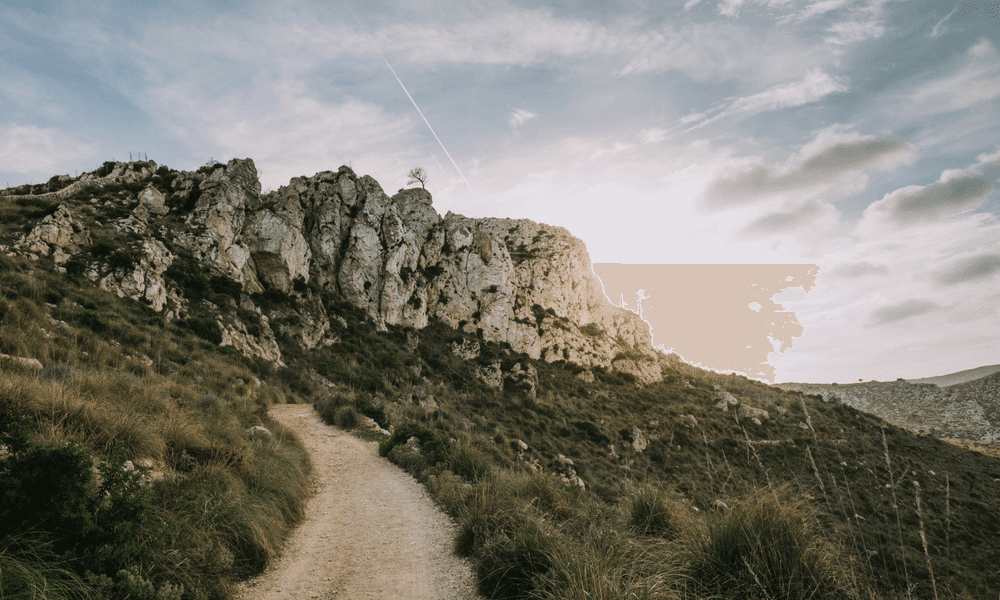 4. San Jose, California
Looking at snow is nice and all, but riding through it is a different story altogether. San Jose sees a massive zero inches of snowfall every year, making it great for those of us with an aversion to icy conditions. With winter temperatures nearly reaching the high teens there are few places in the United States better suited to hosting restless winter cyclists itching to find somewhere halfway warm to ride.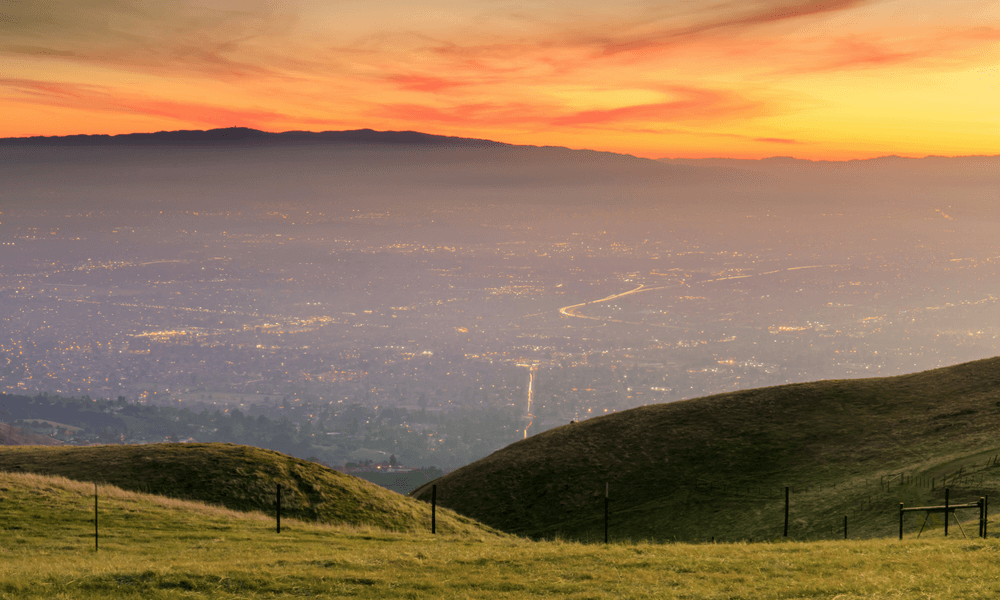 5. Sarn Helen Trail, Wales
Staying slightly closer to home, Wales is an incredible destination for winter MTB, especially in Snowdonia national park. And one of the best trails to head out on surely has to be Sarn Helen. Named after the Celtic deity Saint Elen of Caernarfon, this route spans over 270 miles of ancient Roman roads and other breathtaking sights, though Snowdonia and down to the Gower Peninsula.
Most tourists steer clear of the national park in winter due to poor weather conditions, which is exactly why you should head on out there if you want to enjoy some peace and quiet while still having a proper MTB adventure.
Some great sights are in store along the way, such as Trawsfynydd Lake which glistens in the winter sun or the imposing majesty of Mount Snowdon itself surveying the landscape beneath it.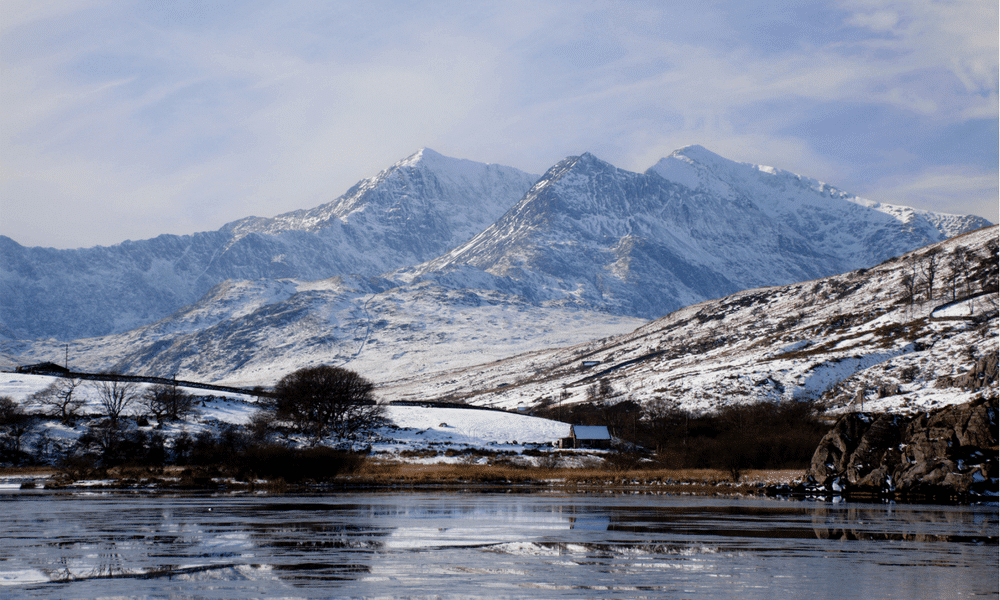 Conclusion
Hopefully the snow and ice have receded for now, so as we move into Spring, take a look outside of the realm of your usual stomping grounds and see what sort of amazing sights you can soak up during your next round of winter mountain biking. You may not always be as warm as you like, but at least most of the trails will be empty enough for you to really enjoy them.
Wherever you decide to go on your next mountain biking holiday, remember to insure yourself for all eventualities. SportsCover Direct's Mountain Biking Insurance protects your trip as well as covering you for any emergency medical expenses after an accident.
Author Bio: Amanda Wilks is a passionate writer, contributing reviewer for Mountain Bike Reviewed and veteran MTBer. Find out more about Amanda on Twitter.