Golf can be a confusing sport for the uninitiated, with hundreds of rules, some of which may seem overly fussy or too far stuck with 'tradition'.
And it seems that keeping on top of what golfers can and can't do on the course is getting even tougher. In March 2018, the R&A and the USGA jointly released a new set of rules golfers should follow when playing from January 2019 onwards.
There are nearly 40 rule changes that have come into effect this year, but we've picked out 10 that you should really be aware off when you next tee off.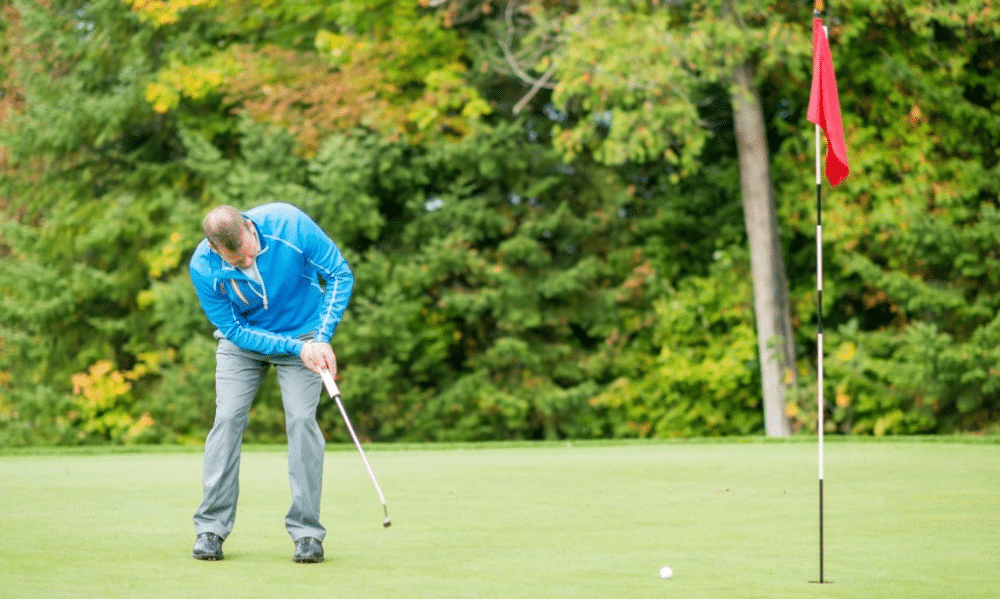 'Maximum Score' golf
It can be frustrating and embarrassing if no matter what you do, every shot on a hole goes amiss. From finding every bunker on the fairway, to taking half-a-dozen putts to sink the ball, it can be excruciating for both the player and those watching. Thankfully, a new rule introduced means you are no longer required by the laws of golf to hole out at every single hole.
Now a "maximum score" can be applied to each hole on the course by the committee. This could be anything from a fixed number of strokes, to two times par, and will be known in advance. Therefore, reach that limit and you know longer have to continue to attempt to hole out.
Less time to find your ball
If your tee shot or pitch manages to end up in the rough and is not obviously visible you may be required to search for it. However the time you have to locate your ball has now reduced. Players now have just three minutes to find a ball before it is declared 'lost'. This means you now have two minutes less search time before having to play that penalty shot.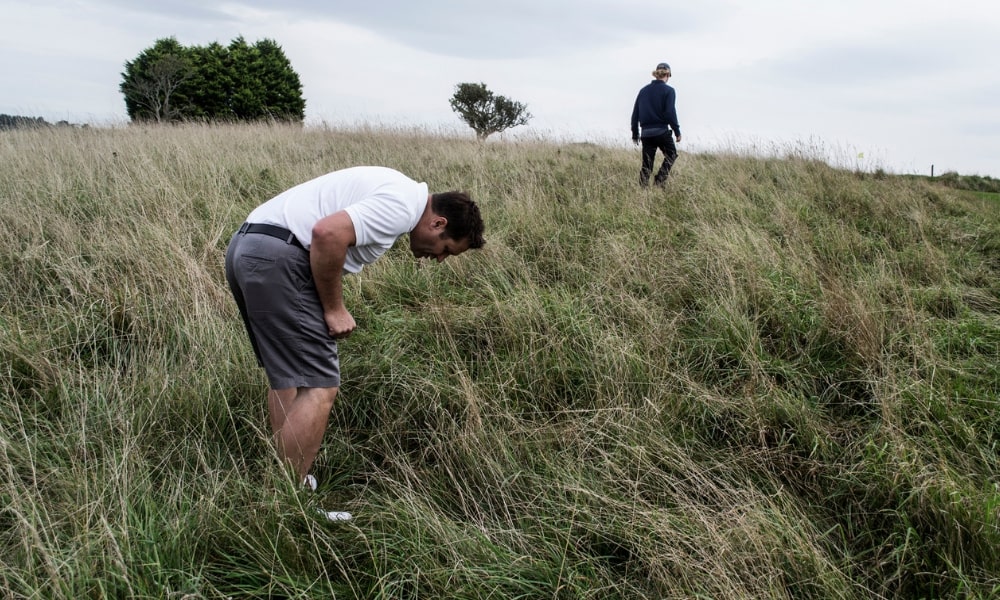 Less time to take your shot
Once you have found your ball you also now have less time to actually take your shot. Although not enforceable by any penalty, the new rules recommend that players make each stroke in no more than 40 seconds. Prior to this rule change there was no recommended maximum shot time.
Extra bunker relief
So you've found your ball, only it's buried in the bunker and unplayable. Previously you would have no options other than attempting to play the ball out, or reverting back to where you played your last stroke (for a penalty, of course).
Now though, players are afforded some kind of respite. You may now take relief outside of the bunker 'back on the line from the hole through where the ball was at rest'. Doing this will cost you two penalty strokes, but at least it means you're out of the hazard, right?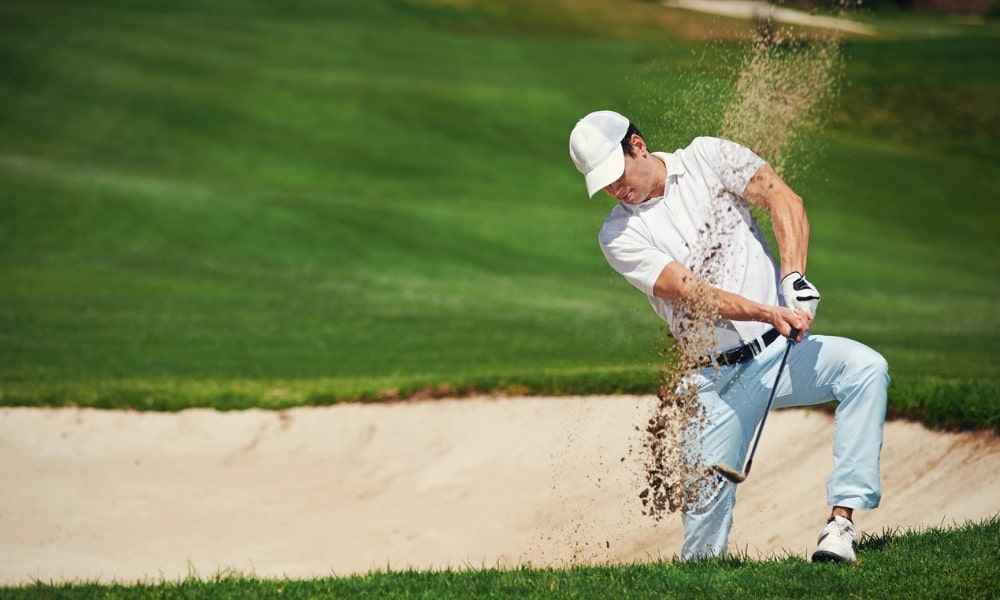 A new dropping technique
When taking that relief the rules formerly stated that players must 'stand erect, hold the ball at shoulder height and arm's length' and drop. In the latest rule change the ball no longer has to be dropped from such height. Instead, the ball must be dropped from knee height, giving players less chance of catching an unfortunate bounce or roll.
New rules for damaged clubs
A couple of the new rules of golf see changes made to the procedure surrounding damaged clubs. Previously the rules only gave allowances to clubs damaged in the 'normal course of play'. This meant that if your iron was damaged whilst playing a shot you had the option to either continue using it or to replace it with another club.
Now though, the rules have changed, in both directions. Firstly, clubs can't now be replaced in any situation unless the damage was not caused by the player in question. However with this alteration comes the rule that now states that 'a player may keep using any damaged club, no matter the nature or cause of the damage, even if the player damaged it in anger'. How useful a bent four-iron is though, we're not sure.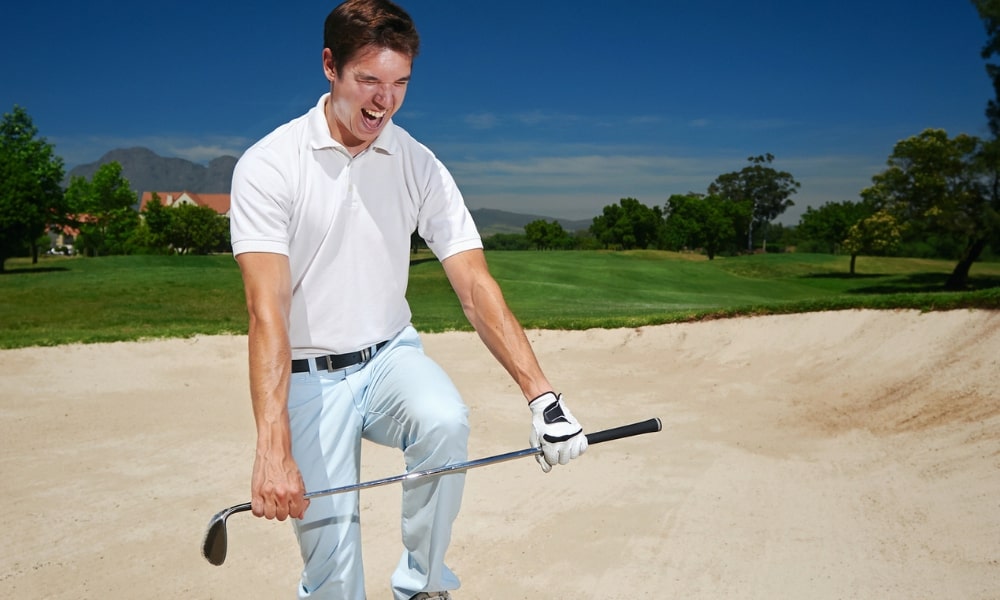 No double-hit punishment
It's something most golfers have accidentally done during a round, and now there are no penalties dished out for double-hits. Therefore if you unintentionally strike the ball twice during your stroke, you avoid the one-shot penalty that would have been handed out previously.
 DMDs now allowed
Are you a golfer that's often underestimating the distance to the pin? Maybe you're the opposite? The good news for you is that the new rule changes mean that distance-measuring devices (DMDs) are now allowed.
This means that, unless your club has local rules in place prohibiting these items, you can now play each shot knowing exactly how far you have to go to find the pin.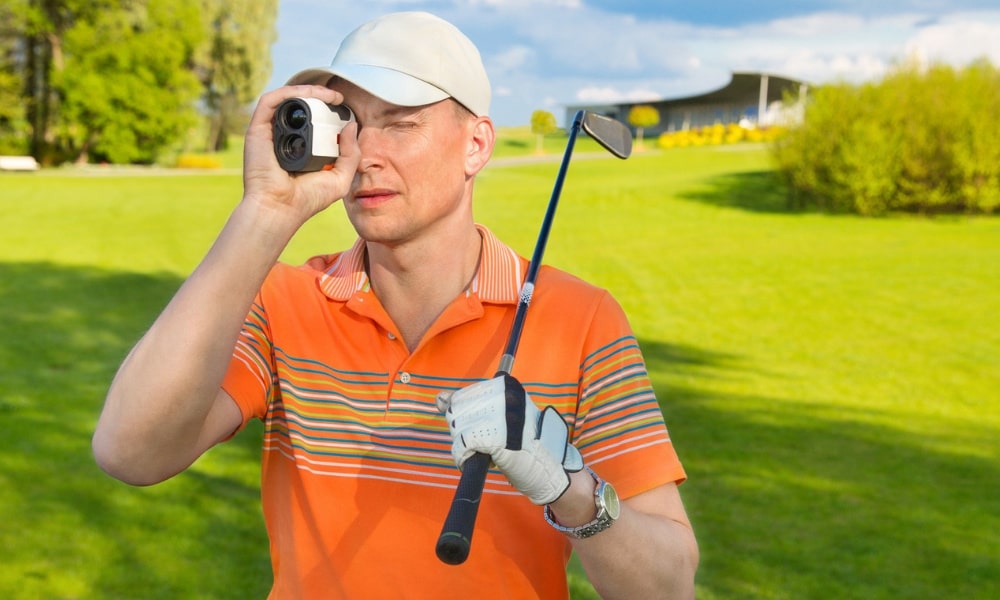 No more wind intervention
Previously after lifting and replacing a ball on the green, only for the wind to blow it to a new location, golfers were required to take their putt from that new spot. However, a new rule put in place means that means a ball must always be replaced on it's original spot whether it is moved by the actions of the player, the wind or for another unexplained reason.
No need to remove the flagstick
Putting with the flagstick in is now allowed. Before these rules came into force any player whose putt hits an unattended flagstick would face a two stroke penalty.
Now though, taking your long put with the flagstick still in situ is allowed, with no penalty given if your ball hits the stick.
As mentioned, these are not the only new golf rules introduced this year. You can view a summary of all 37 changes on the USGA website. And remember, ensuring you have a sufficient golf insurance in place will also help if you fall foul to something other than the new rules on the course.