Red legged partridge shooting in Spain is becoming an increasingly popular sport for British guns. The Spanish partridge season starts in October and ends the following Spring, so shooting can be enjoyed during and outside of the UK season and usually in good weather.
Shooting is allowed on Sundays in Spain which means that two days, back-to-back can be taken at the weekend, limiting disruption to the working week. Prices have become more competitive over recent years making this a viable option for many, rather than a pastime for the elite.
Many UK sporting agencies have branched out and offer shooting and hunting trips abroad to meet the needs of their clients looking to extend the shooting season and enjoy some challenging shots.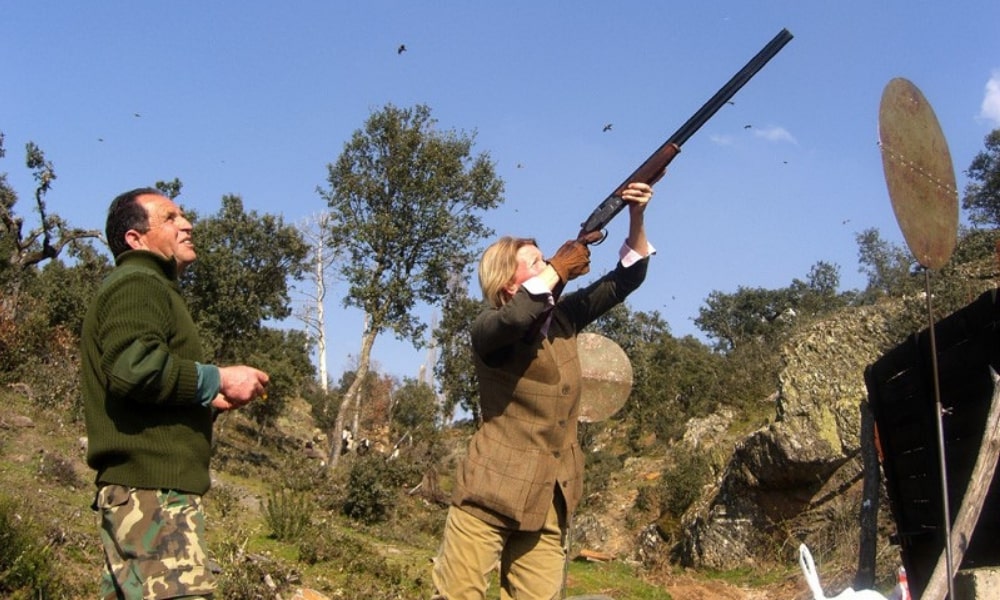 Sean Scott, International Sporting Manager at E.J. Churchill comments "The Spanish partridge is a small agile bird and tests even the most accomplished shot. Their acrobatic skills are a wonder to behold. They can present like grouse with low fast crossing birds, or as high curling birds, some of which are the highest birds you can imagine. With other birds quartering from either side, the variety of shooting is astounding."
As with most partridge days, the wind is an important factor. Once the wind gets behind the birds, the excitement of great shooting intensifies.
The Spanish landscape is beautiful and facilitates a wide variety of drives. Typically double guns are used to shoot Spanish partridges. Shooting guests will be provided with a loader and 'secretario', whose job it is to mark and keep count of fallen birds.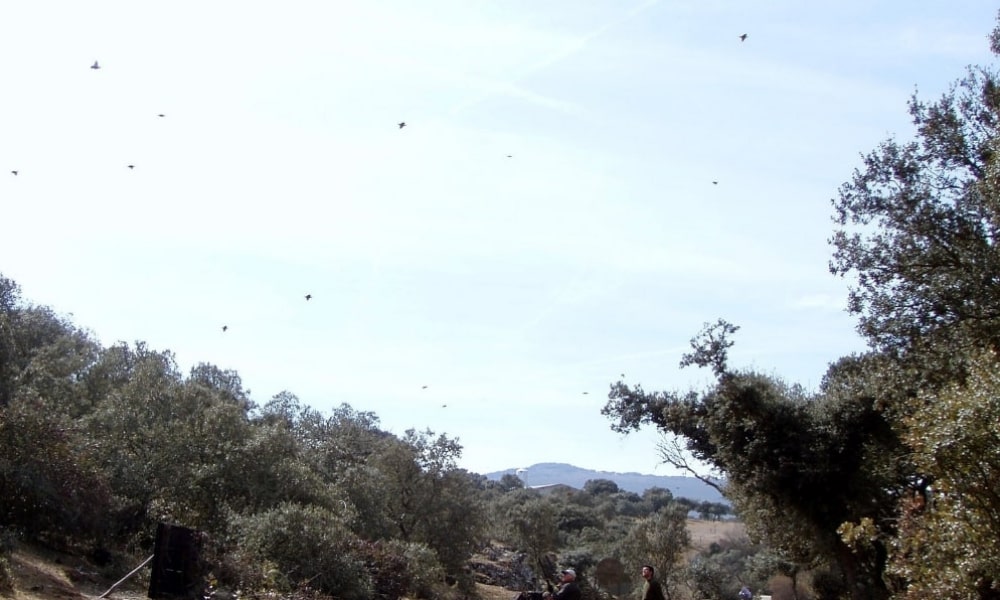 A few loaders have been trained to load in the British way, standing to the side and slightly behind the gun, but the vast majority sit in front, pointing the gun upwards. Most shoots can take up to twelve guns, but in practice, seven or eight is preferred. Butts are used for the Guns to stand behind and are either built from scrub, oak branch, or are purpose built.
There is no requirement to wear plus fours, although some guns do still wear them, the majority wear dark or khaki trousers, ankle boots, a darkish shooting-type-shirt and jumper. The Spaniards take a more relaxed and comfortable approach to their shooting clothing.
The weather is typically warmer in Spain, but layering is advisable as it may start off chilly in the morning but will warm up as the day progresses and the sun beats down from an azure blue sky. Daily temperatures reach 14 to 16 degrees Celsius in February and often much higher.
Remember the rules and regulations
If you are taking your shotguns with you, you will need to ask your local police force to issue you with a European firearms pass (EFP). The process is then straight forward through the airport via the airline's gun handling service.
Whilst travelling, keep your shotgun certificate and European Firearms Permit with you and have it ready to hand. You will need to clear customs on both sides. Most estates will be able to supply guns for use during your trip should you not wish to take your own. Don't forget your ear and eye protection as well as a hat to protect you from the sun's rays.
A perfect winter shooting trip
Given the UK's close proximity to Spain, it really is the ideal destination for a weekend of wing shooting. Madrid is just 2.5 hours from London and renowned estates such as La Cuesta and Ventosilla are about 2 hours from Madrid airport.
You can anticipate delicious Spanish cuisine throughout a shooting trip with plenty of Manchego and tapas while in the field and delicious Rioja in an evening with traditional Spanish hospitality.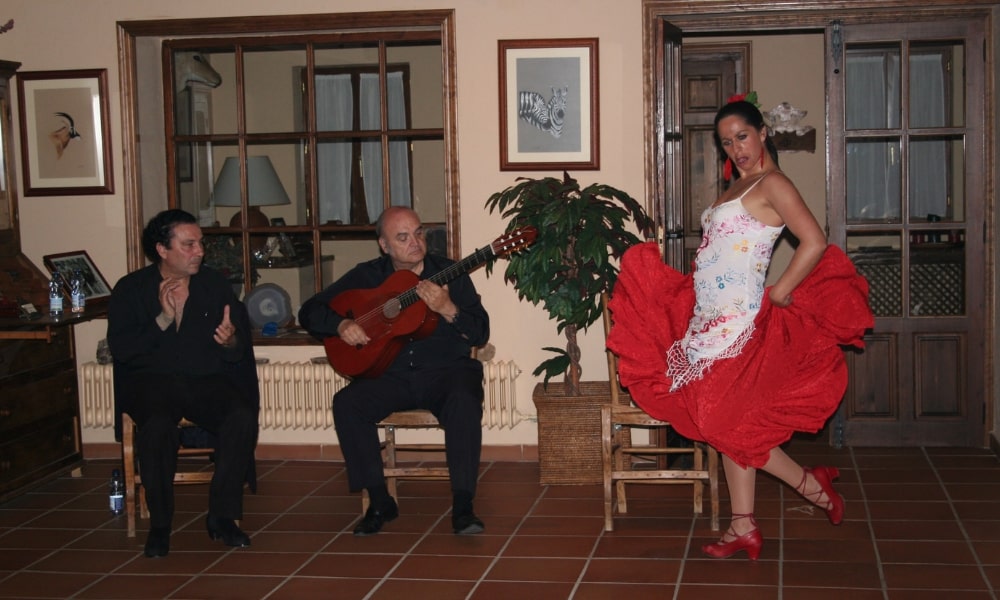 So what's not to like; an extended season, warmer climes, stunning countryside, fabulous ambience and most importantly interesting and challenging shooting.
Make sure you are covered with suitable sports travel insurance for your trip. We make shooting insurance easy and pride ourselves on helping our customers get the right cover quickly and easily at competitive prices.