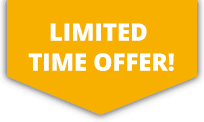 10% OFF ALL Sports Travel INSURANCE In JANUARY!
GET A QUICK QUOTE
Our sports accident insurance is designed for E-biking in the UK.  This policy will cover participants should they sustain an accident or injury whilst taking part in sport.  Policy benefits include personal liability, broken bone cover, personal accident cover and income protection.
---
GET A QUICK QUOTE
For individuals travelling abroad to go E-biking, our sports travel insurance offers benefits that include £10 million medical cover, personal liability, baggage and personal effects protection and delayed travel cover.
---
GET A QUICK QUOTE
Planning on E-biking abroad but your insurance won't cover it? Our Activity Top Up policy is designed for customers with existing travel insurance, who require additional cover for sport.  This policy will add cover onto your travel insurance from another provider, giving you comprehensive protection.
---
E-Biking Insurance
Electric Bikes otherwise known as E-bikes are electronically powered bicycles. There are different types of E-bikes but the only type that is allowed in the UK is the Pedelec (Pedal Electric Cycle). The Pedelec looks like an ordinary bicycle in that it has two peddles that are used to start the bike and to propel the bike once the engine has reached its cut off point (15mph). In the UK the engine can be no more powerful than 200 watts.
The rules vary slightly in the EU, the main difference being that the bikes can be no more powerful than 250 watts.
When using an E-bike you should check the exact rules for the country you are in as they vary from country to country. For use in the UK you ought to go on the Direct Gov website to find out the UK government's exact specifications.
At SportsCover Direct we provide E-Biking insurance to UK residents wanting to do the sport in their country of residence and abroad.