What's the best way to train for high-altitude hiking? It's a vital question that you'll need to answer if you're planning on exploring some of the highest peaks around. If you don't, then not only will your ability to complete the trek and enjoy it be compromised, but you could also be putting your health and safety at serious risk.
This guide is full of tips on how to prepare for high-altitude hiking. You'll discover some of the precautions you should take in the run-up to your trip, how experienced hikers keep their body in the best possible condition, and some of the things you'll need to do on the journey itself.
What are the risks of high-altitude hiking?
As you'll already be aware, the higher you go above sea level, the 'thinner' the air gets. This means there is less oxygen available to you to breathe in and maintain your physical and mental faculties.
Many people who head to high levels of altitude suffer from any of three medical conditions:
Acute Mountain Sickness (AMS): this is where the body fails to adapt to the reduced oxygen levels in the thinner atmosphere. In an attempt to gather more oxygen, the blood vessels in the brain dilate, which can swell the brain and lead to severe headaches, dizziness and nausea. This can be addressed by descending to a lower level, and getting some rest.
High-Altitude Cerebral Edema (HACE): if the swelling of AMS progresses to a severe level, it can lead to fluid leaking into the brain. The risk of HACE generally goes up for those people climbing to more than 13,000ft above sea level. HACE sufferers can feel tired, confused, irritable and sick, and often give the impression of someone who is drunk. In the worst-case scenarios, it can lead to seizures and can potentially be fatal, and anyone suffering from HACE should be evacuated to professional medical care as quickly as possible.
High-Altitude Pulmonary Edema (HAPE): this is similar to AMS and HACE, but in the lungs rather than the brain. The lack of oxygen entering the lungs causes blood pressure to rise, and eventually to fluid accumulation. This can lead to shortness of breath, coughing and wheezing, and a tight chest. HAPE is relatively rare, but can result in a coma and/or death if not urgently addressed through descent and medical care.
Alongside the issue of altitude sickness, you should also remember that most high-up locations are extremely remote and far away from areas of civilisation. This can make it more difficult and time-consuming to get emergency help in the event of illness or injury. It is absolutely essential that you know what to do when an emergency occurs; a professional guide on your trip will know this information, and you should make sure it's discussed in detail before you set off.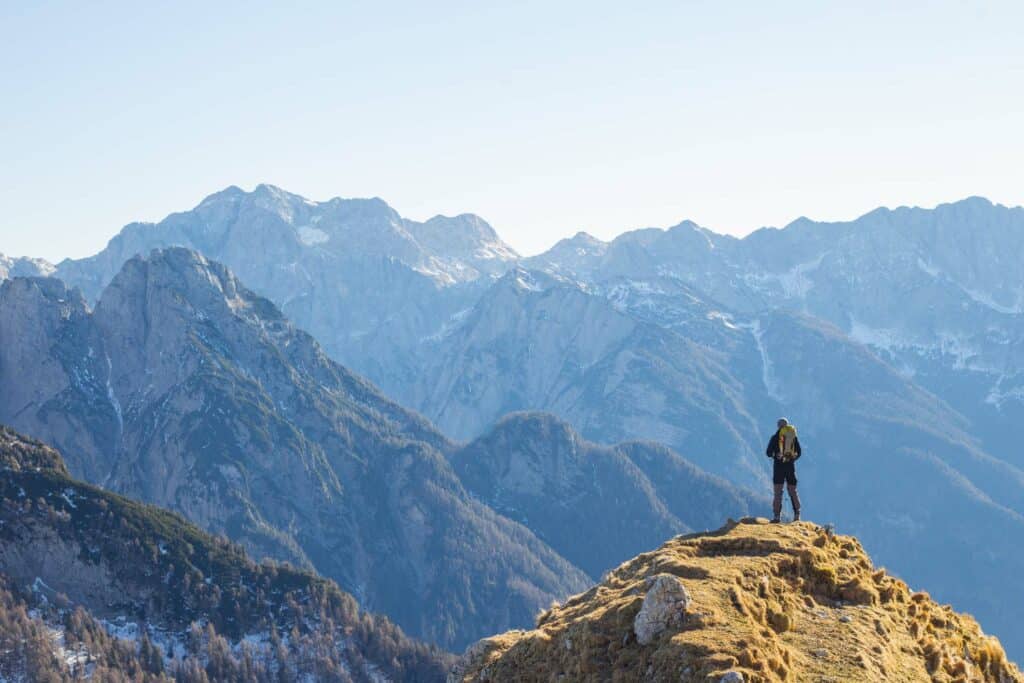 How to prepare for high-altitude hiking
While the potential health risks mentioned above are serious, this shouldn't put you off exploring high ground, wherever you plan to go in the world. You can substantially reduce your level of risk with good preparation and training before you go, and a diligent approach on the trek itself. So, when preparing for high-altitude hiking, we recommend the following:
Speak to your doctor
The first thing you should do – as is the case with any endurance activity – is get an appointment with your GP to discuss your plans. They will be able to review your medical records and identify if you have any existing medical conditions that might put you at risk when at altitude. You might also want to ask them to run some tests on you for the same reason.
Improve your aerobic fitness
The better your aerobic and cardiovascular fitness, the bigger your lung capacity will be, and the more oxygen you'll be able to take in every time you breathe. While there's no complete substitute for experience at altitude, the best way to go about this at sea level is through high-intensity interval training. Measuring your VO2 Max over time will help you quantify any improvements that you make.
Gradually ramp up your training
Your body won't be able to immediately adjust to the characteristics of altitude, so you should gradually ease yourself in over a sustained period of time. You should gradually ramp up your training walks, both in terms of the distance and time involved, and the level of altitude that you reach. It's also important to remember that your physical and mental performance will be lower the higher you go.
Keep your ears uncovered
The ears are an important way of helping your body understand changes in air pressure and regulate oxygen intake and blood flow accordingly. Unless the weather is exceptionally bad, you should ensure that nothing is covering your ears, whether it's earmuffs, or headgear that comes down over the ears. Additionally, this will help you hear important instructions and calls from your companions much more clearly.
Avoid exercise before you start
Similar to the previous point, once you arrive at altitude, you should give your body time to get used to the new conditions. Getting stuck in and heading up to the highest peak on the first day is not only dangerous, but could seriously compromise your health and performance for the rest of the trip. You should rest for the first two or three days before doing any proper trekking.
Get used to applying sunblock regularly
Once you're at altitude, you will be far more exposed to ultraviolet radiation from the Sun: at 10,000ft, you'll face 50% more than you would at sea level. Make sure you keep skin well-covered where possible, use sunblock of at least SPF 50 everywhere else, and remember to apply it regularly. Snow can reflect these harmful UV rays, so make sure all areas are protected, including beneath your chin and even your nostrils.
Carry Diamox as a precaution
There's no medication that you can proactively take to avoid the effects of altitude sickness, but there are tablets you can take to reduce the severity of the symptoms. Diamox can be used to stimulate your breathing, while dexamethasone can be used in an emergency to slow down the effects of AMS, HAPE or HACE if they occur. Make sure you consult with your GP before travelling to make sure it's safe for you to use these medications if required.
Drink water and avoid alcohol
When you're at altitude, there is less humidity in the area, which means your sweat will evaporate very quickly, and you'll also lose water through increased breathing. This makes it absolutely critical to drink much more water than you usually would – even if it means you urinate more – in order to avoid dehydration. You should also steer clear of alcohol in the few days before (and during) your trek.
Sleep at lower levels where possible
The saying is simple: "climb high, sleep low". If you stay at altitude both day and night, then you aren't giving your body any time to recover from the effects of going up so high. Your oxygen levels drop when you sleep as you breathe more slowly, so bedding down at altitude can be dangerous. You should aim to sleep at least 1000ft lower than the highest point you reach on any given day, and ideally at least 3000ft lower if possible.
Rest between periods at altitude
As this guide demonstrates, altitude puts a lot of stress and strain on the body, and it can take even the fittest person quite a while to recover. While you might want to make the most of your limited time in a far-away place, you shouldn't overstress your body with prolonged spells at altitude. Make sure you plan a full rest day after every few days of climbing.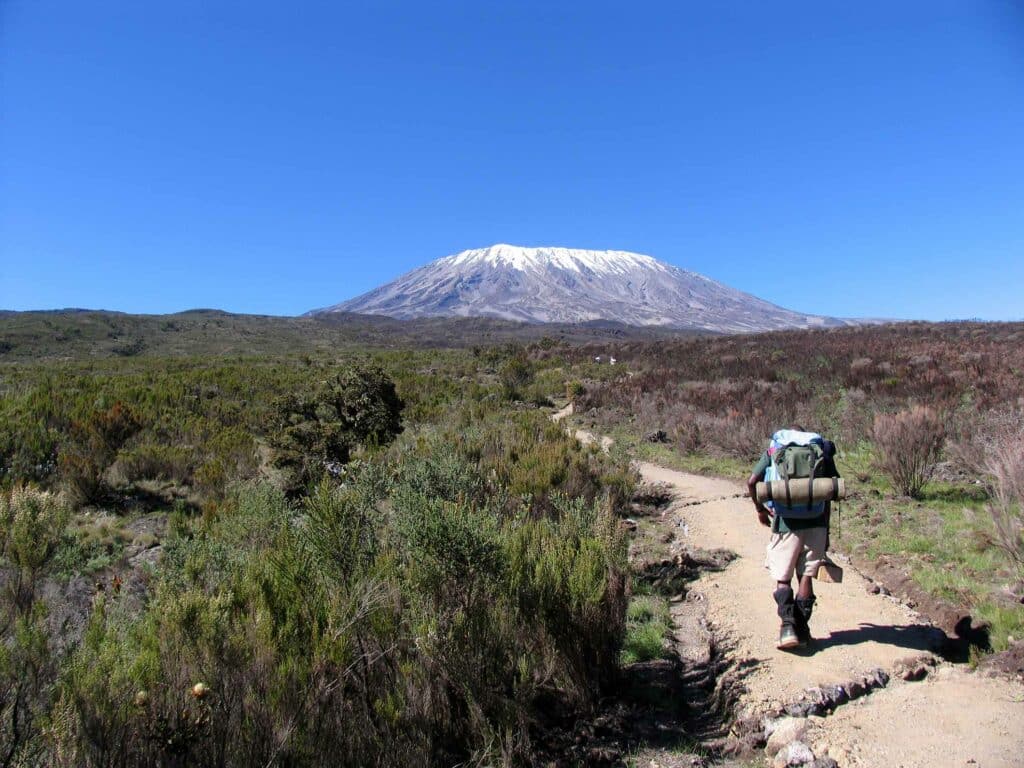 Get trekking insurance with SportsCover Direct
Whatever your trekking plans, and whatever you do in preparing for high altitude hiking, you never know what might happen on the hike itself. Whether you get ill because of the altitude, or you suffer an injury due to an accident, there is always the possibility of something going wrong.
And if you're abroad and need medical care, you may find that the bills quickly mount up: the European and Global Health Insurance cards only extend to a basic level of healthcare. That's why taking out dedicated hiking and trekking insurance before you travel is an absolute must.
SportsCover Direct's comprehensive sports travel insurance can give you peace of mind that you are covered for unforeseen circumstances, including emergency rescue and repatriation; recompense you for any travel or accommodation disruption; and help you replace any equipment or luggage that is lost, damaged or stolen.
Take two minutes today to explore our hiking insurance and trekking insurance in more detail.