Cycling in London can be a daunting prospect. Lethal cars, aggressive bus drivers, craters for potholes and swathes of pedestrians looking down at their phones willing to step into the road at any moment. Never mind the thought that route planning is near impossible without local knowledge or assistance.
The London 2012 Olympics had a magnificent legacy for cycling in the capital. General society become more tolerant to those on 2 wheels, and the enthusiasm for exploring the outside world on these simple machines grew in popularity. Cycling cafes have opened nationwide and brands like Rapha have penetrated beyond cycling, into wider culture.
The last decade has also been great for competition in the sport, especially with domestic success amongst the professional ranks including Bradley Wiggins, Chris Froome, Geraint Thomas and Lizzie Deignan.
Yet recently, it feels like there has been a shift towards cycling, with fewer beginners taking up the sport. Rather than unpick why, this article will instead offer some (London specific) tips, helping newbies to the sport, navigate a hobby that can at times appear a bit secretive.
The Royal Parks are your escape
The Royal Park's Charity do a fantastic job looking after the interests of cyclists in these haven spots of the capital. The 2 preferred parks are Regent's Park and Richmond Park. From 5am to 9am every day of the week, Regents Park is overcome with cyclists.
Some are training and take it very seriously; others are there to socialise with likeminded people. Whatever your intent, Regents Park feels like something of a mecca for 2 wheeled enthusiasts in London. Admittedly, the 3-mile outer loop and 0.6-mile inner loop do not provide the best scenery but this is compensated for by a lack of vehicles, as the gates don't open until about 7am. As an added bonus the outer loop goes past the Giraffe enclosure at London Zoo so you can often see these inquisitive animals going for their morning stroll!
Richmond Park is the more scenic park and offers greater variety in terms of routes. However, after a couple of visits you may have exhausted these, and it is back to doing laps of familiar terrain. Personally, I don't mind this and there is always something to keep you occupied. You do need to be more careful in Richmond Park as there are often cyclists, pedestrians and cars using the same road…oh, and watch out for the deer!
GO EARLY!
Whilst dragging yourself out the door at 6am might not seem conducive to sustainable enjoyment of the sport…… you would be wrong! Going early means fewer cars and fewer stops at traffic lights, which are the bane of the London cyclist's. Seeing the city empty before the hustle and bustle of the day is a unique experience. When combined with a beautiful sunrise, it can create a magical urban riding experience. I cannot stress enough how much of a difference an early ride makes and I would encourage all levels of cyclist to leave an hour or 2 early and catch up on sleep in your post ride nap!
Venture out of the M25
Despite my first tip being to make use of the Royal Parks, it is easy for your riding to become repetitive and lack the 'adventure' factor that cycling can offer. In London we are blessed with fantastic train links to all parts of the country which can be the foundation of a great day out. A few suggestions:
Get the train to Brighton and ride back over the Surrey hills (or go there and back if you are feeling brave)
Get the train into Kent and enjoy the relatively quiet roads and rolling hills.
Pick a direction and start riding…when you get tired/hungry/run out of daylight get up google maps and find your nearest station to begin the trip home…make sure it is not a strike day!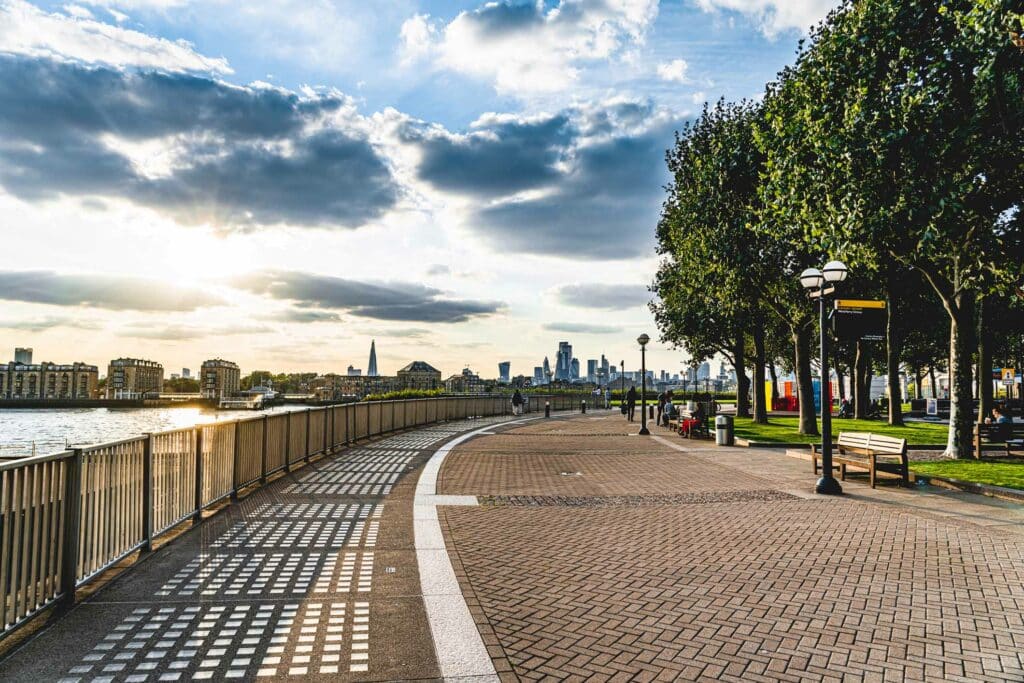 Get involved in the community
There are countless groups, clubs and teams to socialise and train with in London. A simple google search will return many results and most clubs will cater for all abilities. Most cyclists will start out in these clubs like Bradley Wiggins at Hearne Hill or Geraint Thomas at the Maindy Flyers. There are lots of experienced people willing to help and there is no such thing as a stupid question. I began my cycling 'career' with High Wycombe Cycling Club to whom I am indebted. Some Southwest London clubs you could join are: Kingston Wheelers, London Dynamo and Clapham Chasers.
Eat. A lot.
This final point is not London specific but nevertheless I think one of the most important tips to any cyclist starting out. A 2 or 3 hour bike ride will burn a lot of calories and these must be replaced during and after training. Even if you are trying to lose some weight, it is strongly advisable to eat something whilst exercising for over 60 minutes. Otherwise, you will deplete your energy levels, setting back your recovery and risking illness/injury. For reference, many trained cyclists will eat about 120g of carbohydrates for every hour of a long endurance ride. This is equivalent to a typical large pack of Haribo starmix. They eat a lot of food!
Hopefully these basic tips will aid your enjoyment of what can be a scary sport to get into. At the same time, I believe it is one of the most rewarding and enjoyable. Once the initial fears have been conquered, your rides will take you further and faster, literally opening up your accessible world enabling you to see things and places you never would have before.
Article Contribution by Sebastian Garry of Kalas Motip Race Team.
GET CYCLING INSURANCE WITH SPORTSCOVER DIRECT
SportsCover Direct's cycling insurance can give you peace of mind when you head out on any cycling activity in the UK or overseas. Our policies include medical expenses, travel disruption compensation, help if your bike or baggage gets damaged, stolen or lost, and much more. Our cover starts at just a few pounds a month and can be paid for through flexible payment plans – find out more about our cycling insurance here.