Environment is everything. It can completely change your running experience, and if you're a racer, destination races are becoming more and more common. What could be better than combining training and racing with your vacation? Even if you're not in the racing mood, combining vacation with running is a great way to feel a little less guilty about taking time off. Here are 6 destinations that are worth a plane ticket and week (or ten!) off.
1.Honolulu, Hawaii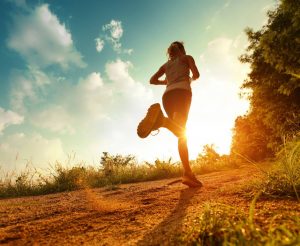 So this is a no-brainer. Hawaii is probably one of the first places you think of when you hear the word paradise, and it's an absolute paradise at that. The reason Hawaii makes the list is for the Honolulu Marathon. Here's what the website has to say about it:
The Honolulu Marathon's scenic course includes spectacular ocean views alongside world-famous Waikiki Beach, and Diamond Head and Koko Head volcanic craters. The terrain is level except for short uphill grades around Diamond Head.
Whether you're looking for the most gorgeous marathon or not, Hawaii is an ideal running destination. There are numerous opportunities for 5Ks and trail runs throughout the islands. Looking for a real challenge? Run up as many stairs of the Haiku Stairs AKA "Stairway to Heaven" in Oahu.
2. Plitvice Lakes, Croatia
It might not be the first place you think of. Do a quick Google search of the Plitvice Lakes, though, and you'll see why we're crazy over the idea of heading over to Croatia. The lakes are the centerpiece of the Plitvice Lakes National Park, and they're surrounded by numerous trails that weave in and out of waterfall-filled areas. Can you imagine taking a running break to douse yourself underneath a refreshing and beautiful waterfall? Oh, and it gets better. Races including 5Ks and even marathons are regularly scheduled there!
3. Ashikaga, Japan
This one isn't for the racers – it's for the dreamers. Ashikaga Flower Park in Ashikaga, Japan is home to a year's worth of gorgeous, blooming flowers and trees from the most famous wisteria and azaleas in April to lovely water lilies in September. Really, though, the tourists got this one right: April is the time to go. Get up earlier than they do and run under surreal canopies of light purple. Running has never been a more meditative experience.
4. Dingle, Ireland
It's known as Ireland's most scenic marathon, and it earns the title pretty easily. Ask anyone what you should do when you go to Ireland, and the answer's simple: rent a car and explore the countryside. Running through it is even more breathtaking – literally! Whether you're looking to go it alone or participate in one of the Dingle Marathon's many races, you're going to find awe and wonder in this landscape as you run cliffs along the water and weave through rolling rocky hills.
5. Provo Canyon, Utah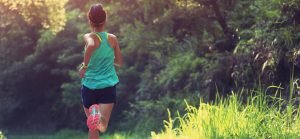 The Utah Valley Marathon claims to have the most breathtaking marathon ever, and no offense to Boston, but it wins in that regard. Even if you're not off to the races and would rather walk and jog your way through the Utah Valley, you're going to have a beyond worthwhile experience (not to mention, there are countless state and national parks just down the road with even more trails to strike your fancy). Really, Utah could give you months of running trails and you'd still be itching for more. Green hills fading into green mountains and snowcapped ultra-gray mountain peaks will be sure to inspire you.
6. Patagonia, Chile
Patagonia is shockingly breathtaking – the word breathtaking is overused and worn out when you think of places you've used it on and then see what is Patagonia. The mountains are sublimely blue and covered in show, and the landscape moves, rolls, and splinters wildly. It is, in one word, wild. Check out the Torres del Paine National Park on your own time or train your heart out for the Patagonian International Marathon. And don't feel bad if you take too many water breaks or breathers – there's so much to look at, you'd be doing yourself a disservice if you didn't stop to take the wild air in.
*
Feeling a gush of wanderlust yet? Feeling suddenly inspired to run your first marathon of your life? Or all six? You're welcome, my friend. Happy running!
Writer Bio:
Dan Chabert
Writing from Copenhagen, Denmark, Dan is an entrepreneur, husband and ultramarathon distance runner. He spends most of his time on runnerclick.com and he has contributed to a number of running blogs and produces content for GearWeAre.com.