If you want to broaden your horizons on two wheels or want to avoid the wet and cold winter for some warmer training elsewhere, then a cycling holiday is for you. Suitable for all ages, abilities and levels of experience, there's a whole world out there for you to explore, even if you need to stick to a pretty tight budget.
However, to ensure you have the best possible trip, planning absolutely makes perfect. There's lots to consider when you're putting together your next cycling holiday, and this guide is your perfect place to start. We'll cover all the key decisions to make, ensure you don't forget to take everything you need with you, and how to make sure you're protected if anything untoward happens.
What type of cycling holiday do you want?
The first thing to decide is the kind of riding you want to do on your trip, because this will make a substantial difference to your choice of destination.
For example, if you're a committed road rider who wants to test himself on some of the biggest climbs around, then you'll be looking at the French Alps, the Pyrenees or northern Spain. Alternatively, if you prefer more leisurely rides with more cafe stops and some socialising in the evenings, then Belgium, the Netherlands or the Costa del Sol might be more up your street. And if you like your mountain biking, then Switzerland and Austria could well be your first port of call.
Don't neglect the availability of things to do outside of your riding. If all you do is ride, eat and sleep, things can get very monotonous, especially if you're doing especially tough routes or the weather turns bad.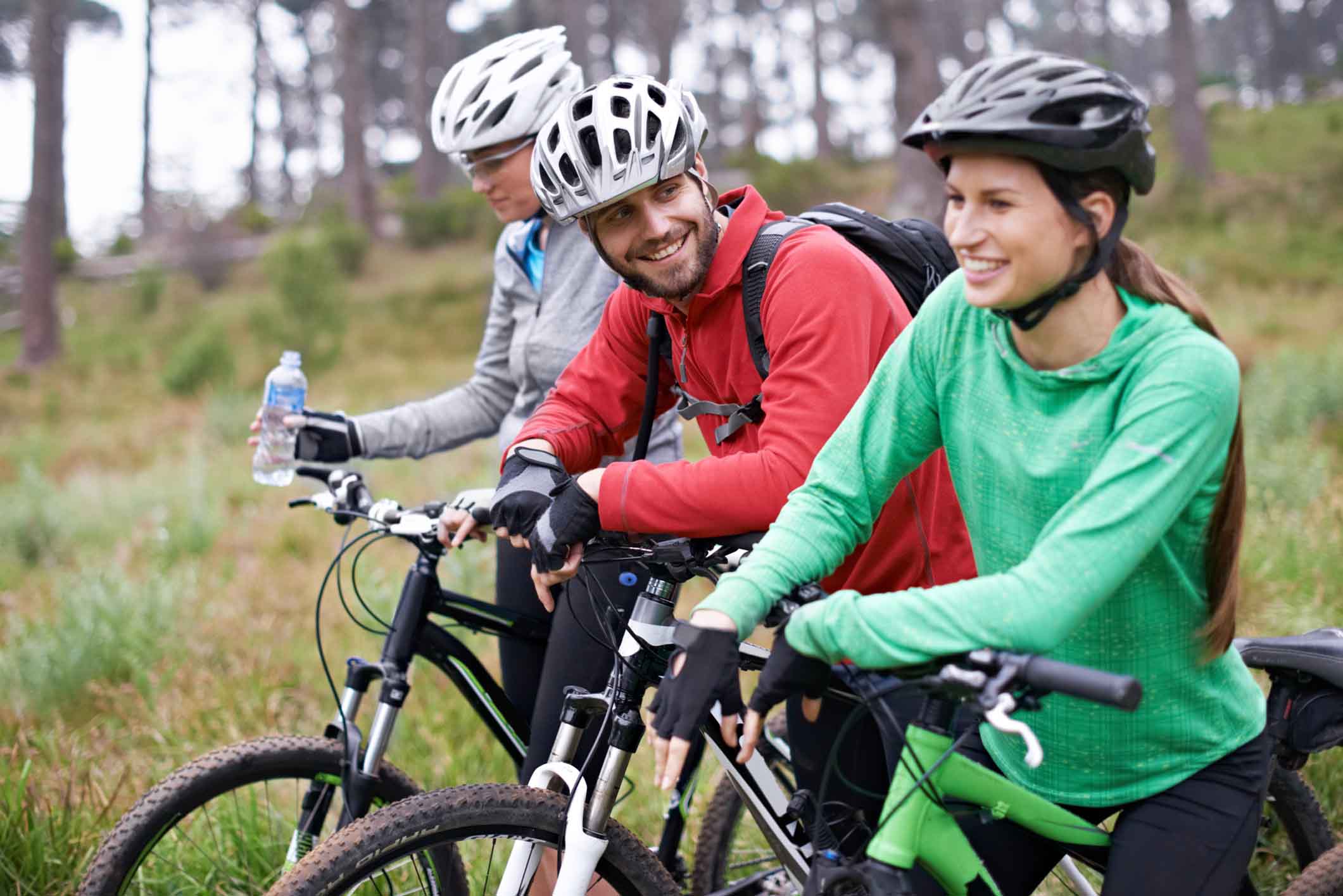 Where and when is best to go?
Speaking of weather, it's vital that you do some research into the likely conditions for your preferred destinations at different times of year.
For example, if you've seen the Tour de France, then you'll know that the Alps and Pyrenees can be warm and bright in the summer months, but they're likely to be much wetter and cooler in spring and autumn. As for Spain and the Costa del Sol, the conditions can be comfortable and pleasant in the winter, but far too hot in the summer unless you plan to ride first thing in the morning.
Weather considerations also have to be balanced against affordability. If you're going somewhere that is a hotspot for general tourists and holidaymakers, then travel and accommodation is likely to be much more expensive during the school holidays. Opting for trips during term-time can make a big difference if you're on a tight budget.
Do you want to go on guided tours?
If going to a place that is especially popular with cycle tourists like yourself, then you may well find that there are businesses that will offer guided tours and professionally led rides on pre-defined routes. There are pros and cons to taking the guided approach, and ultimately it comes down to the personal preferences of you and your companions.
On the plus side, you'll have your whole day mapped out: you'll know how hard the ride is going to be and where to conserve energy; you'll get expert advice on riding some of the best routes in your chosen area; and your guide should be able to take you to the best stopping points and cafes along the way. However, the downside is that you will lose the freedom and independence of doing your own thing and exploring uncharted territory.
How can you plan and research your routes?
If you prefer to put your own routes together, then it's really important to research and plan them as thoroughly as you can before you travel. Simply plotting what looks like a good route on Google Maps or Strava may not be enough on its own.
That's because you may lack the extra detail which could make or break the enjoyment of the entire ride or trip. For example, without due diligence, you may suddenly find that your chosen route is unpaved, in very poor condition, full of heavy traffic, or even closed. Additionally, you may find yourself in the middle of nowhere, with limited access to refreshments, shelter, or help in the event of an emergency.
Using Google Street View to assess potential problem areas is therefore strongly recommended, as is seeking out advice on cycling social media communities and message boards.
Can you book bike-friendly accommodation?
Booking accommodation when travelling on a cycling holiday can be a very different proposition compared to booking for a normal trip. That's because you'll need to make sure that you can easily access your chosen routes from where you're staying, but more importantly, because you'll need somewhere safe and secure to store your bikes.
It may be tempting just to book an apartment anyway and assume that you can store your bikes inside, but many people letting them out may not allow it. That's why you should always check in advance of booking if there is a suitable place to keep bikes overnight and protect them from theft. Alternatively, you can search specifically for bike-friendly accommodation that is set up with everything that touring riders need.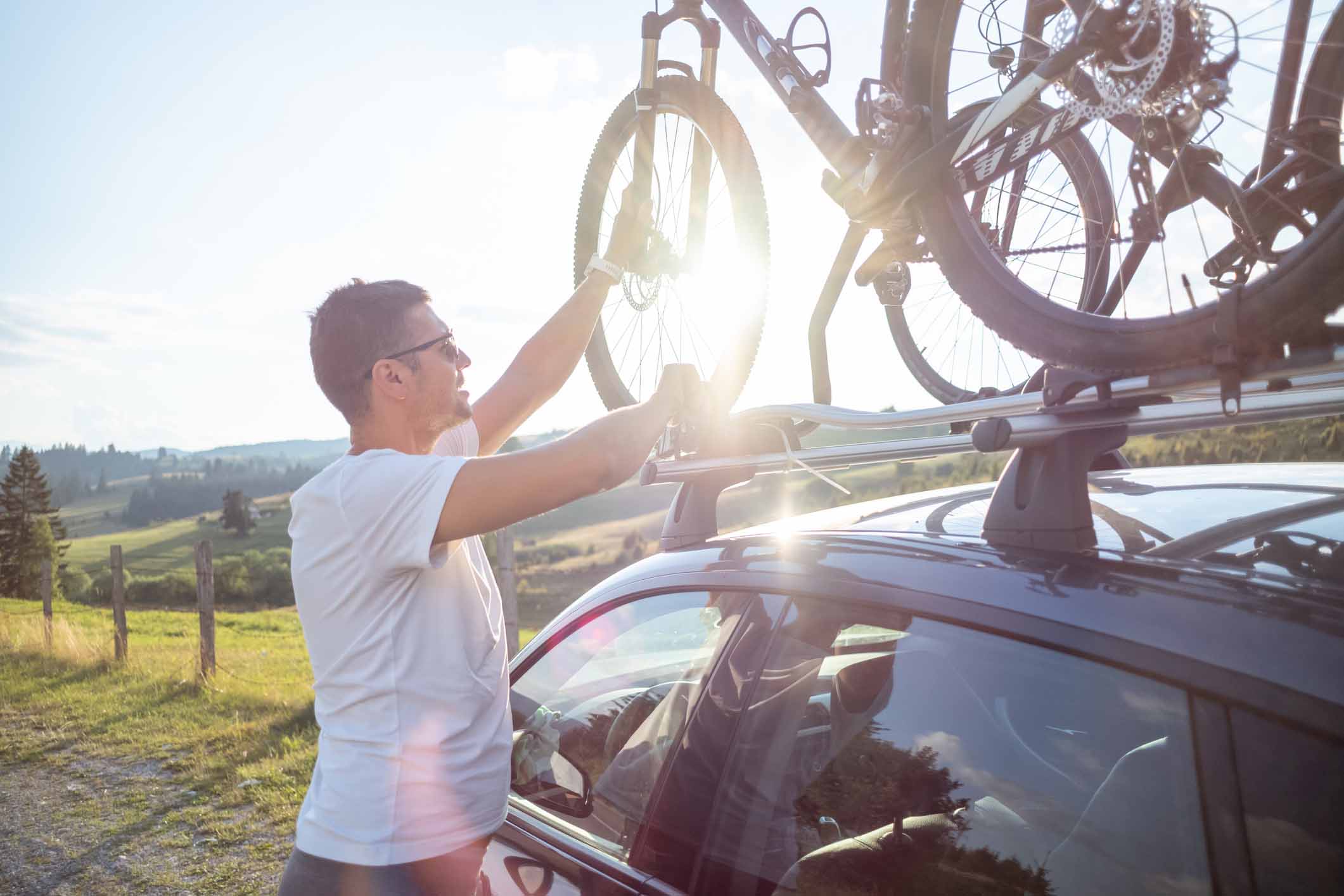 Do you want to take your own bike with you?
One of the most difficult choices you might have to make is whether you take your own bike with you, or whether you hire one to use while you're out there.
It's completely understandable if you want to use your own bike: it's your pride and joy, and it's what you feel most comfortable riding. However, unless you're travelling by car, there is a significant financial implication. Taking a bike can add well over £100 to the cost of a return flight, as well as the inconvenience of sourcing a bike box, and then dismantling and rebuilding your bike twice over.
Popular cycling spots will likely have a range of bike rental companies around, many of which will offer delivery and collection from your accommodation. The price is often affordable – on the Costa del Sol, carbon-framed bikes can be hired for around 30-35 euros a day – which means hiring is often the cheaper option, especially on shorter trips.
How much luggage and kit do you need to take?
Similar to the extra costs of taking your bike, you'll also have a fair amount of luggage to take with you, in the form of helmet, shoes, clothing and other equipment. That's on top of all the regular clothing and things that you'll need when you aren't riding.
This makes it very difficult to travel light, which means you'll probably have to pay more for your flights to get your baggage on board. A good way of keeping this cost down is to share suitcases between people in your group: taking one or two larger cases can often work out cheaper than taking three or four smaller ones.
Connected to this, make sure the amount of luggage you have is factored into any airport transfers you book, either from your home to your local airport, or at your intended destination.
What happens if there is an accident?
One thing that is extremely important on a cycling holiday, and often gets overlooked, is what to do if something goes wrong. Even the most experienced riders can fall foul of an accident, or become ill while they're away. Knowing how to get help as quickly as possible is vital, and in the most serious of cases could save lives.
Before travelling, you should make sure that everyone in your group knows what to do in an emergency, from calling for help to using a first aid kit. You should also take out specialist cycling travel insurance cover: while you may have a European or Global Health Insurance Card, this only covers you for a basic level of healthcare. If you need a lengthy hospital stay, emergency rescue or surgery, for example, you will be liable for the full bill unless you have insurance cover that can pick up the tab.
Get cycling travel insurance with SportsCover Direct
As you've read in this guide, the possibilities are endless when it comes to an enjoyable cycling holiday. But wherever you're planning to go, and whatever kind of riding you're planning to do, one thing remains constant: good-quality cycling travel insurance is absolutely essential.
For more than a quarter of a century, SportsCover Direct has been insuring intrepid cyclists just like you, Our comprehensive cycling cover ensures that you're financially taken care of: this includes medical cover if you get hurt or ill; recompense if your bike, kit or luggage are subject to loss, theft or damage; and compensation for any disruption to your transport, accommodation, or events that you've entered.
Our cover is available at affordable rates that represent just a tiny fraction of the total cost of your trip and can give you valuable protection and peace of mind. Take a closer look at our cycling travel insurance policies today.
This blog has been created as general information and should not be taken as advice. Make sure you have the correct level of insurance for your requirements and always review policy documentation.