Forget ticking off the biggest or the gnarliest breaks in the world – these to-die-for surf spots are as beautiful as they are unusual. Sian Anna Lewis (The Girl Outdoors) picks eight surf spots to put on your bucket list.
1. Hossegor, France
France's chilled-out surf mecca is an easy-going golden beach with reliable swell and a buzzy après-surf scene in town. You'll find surf kin at the Koala Surf House, a massive communal loft-cum-hostel with surfboard hire thrown in. Then spend the days catching green waves with regular breaks for coffee and croissants.
2. Tofino, Vancouver
Surf the wild, cold waters of the Pacific on a pine-lined beach on Vancouver Island. Canada's surf mecca can be chilly, but it's worth it for how good to feels to warm up by the fire in a log cabin afterwards. Tofino's waves are perfect for beginner and intermediate surfers – try a session at chilled Chesterman beach, or come in October to watch female pros compete in Queen of the Peaks. Just keep an eye out for whales far out to sea and curious black bears watching from the woods.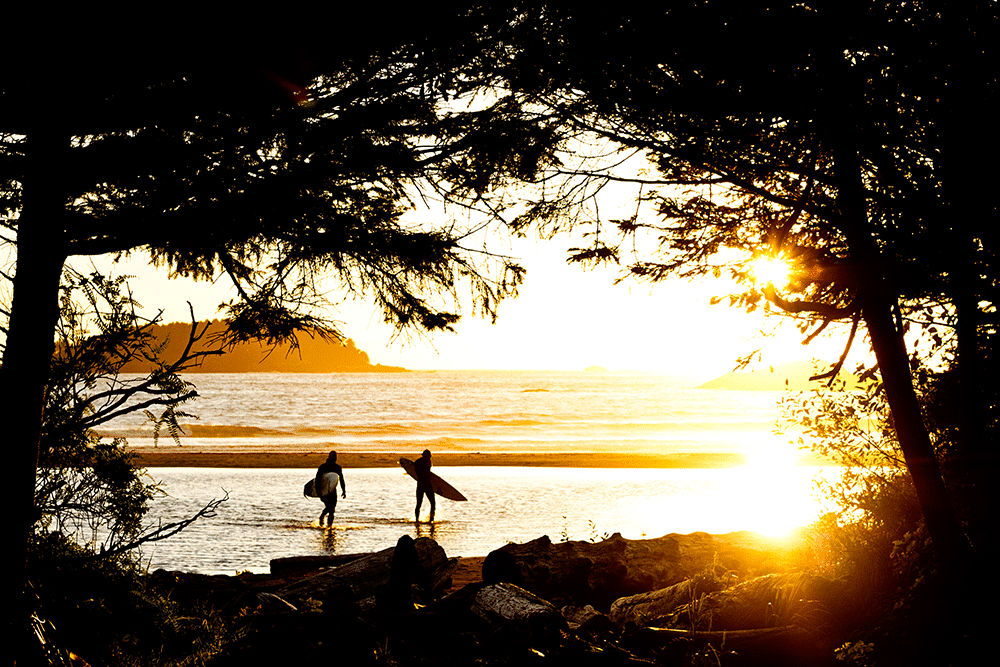 3. Severn Bore, Somerset
Surfing the bizarre Bore, a tidal wave that rolls along the Severn and which is large enough to ride a few times a year, has become a competitive sport. Surfers trying to stay on board for as long as they as it swells up the estuary past Somerset fields. A wave best caught by experienced surfers, but an easy place to get onto the wave (or to watch the action) is the Severn Bore Inn at Minsterworth.
4. Munich, Germany
It was only made legal to surf the little Eisbach river, which flows through one of Munich's pretty parks, in 2010. Concrete berms under the water allow a wave as big as two metres to constantly sweep through, much to the delight of local surfers. You need to be experienced to ride it, though, as you've only got a split-second to get up on your board in a narrow space. Even if you're not planning on hanging ten it's worth heading to the river just to watch the pros surf in a city centre.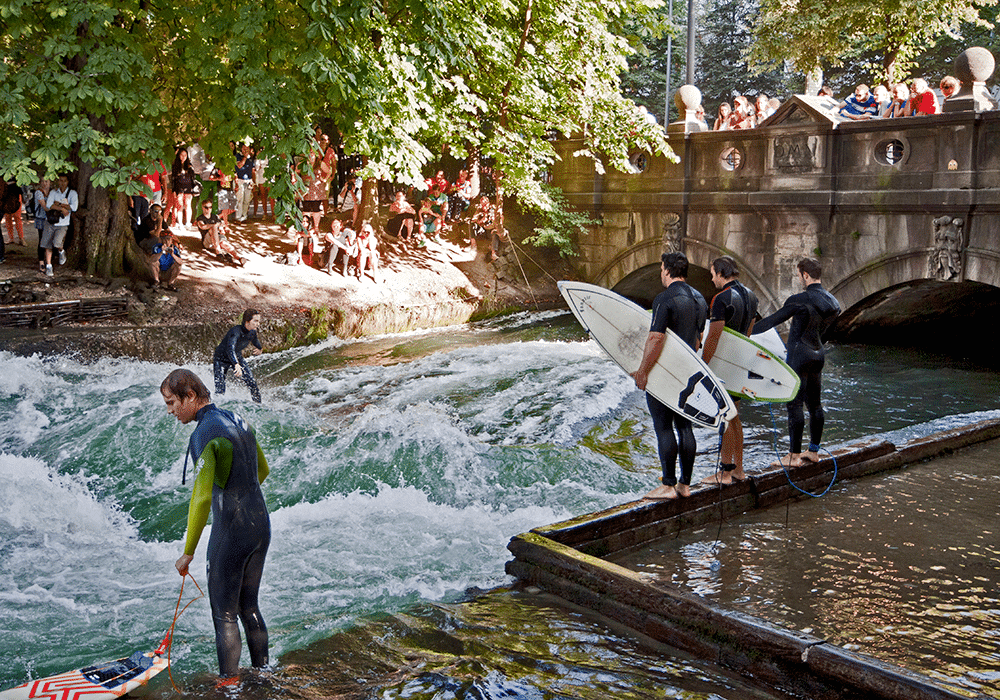 5. Sayulita Mexico
Sayulita is the hippie heart of the Mexican surf scene, where lush jungle meets laid-back beaches next to a brightly coloured, artsy town serving fresh margaritas to wave watchers. Surf schools can take you secret spots nearby if you want a beach all to yourself. If you like your surf holidays bright and beautiful, this is the one for you.
6. Sennen Cove, Cornwall
Surf off the edge of this sceptred isle, quite literally. North of Land's End, Sennen Cove boasts the golden sand and crystal clear water that Cornwall is so famous for. One of the most consistent breaks in Britain, autumn is the perfect time to cart your board to Sennen, as the summer holidaymakers are gone but the sea is still warm – you might even get this glorious spot all to yourself. Warm up afterwards with a pint at the Old Success Inn.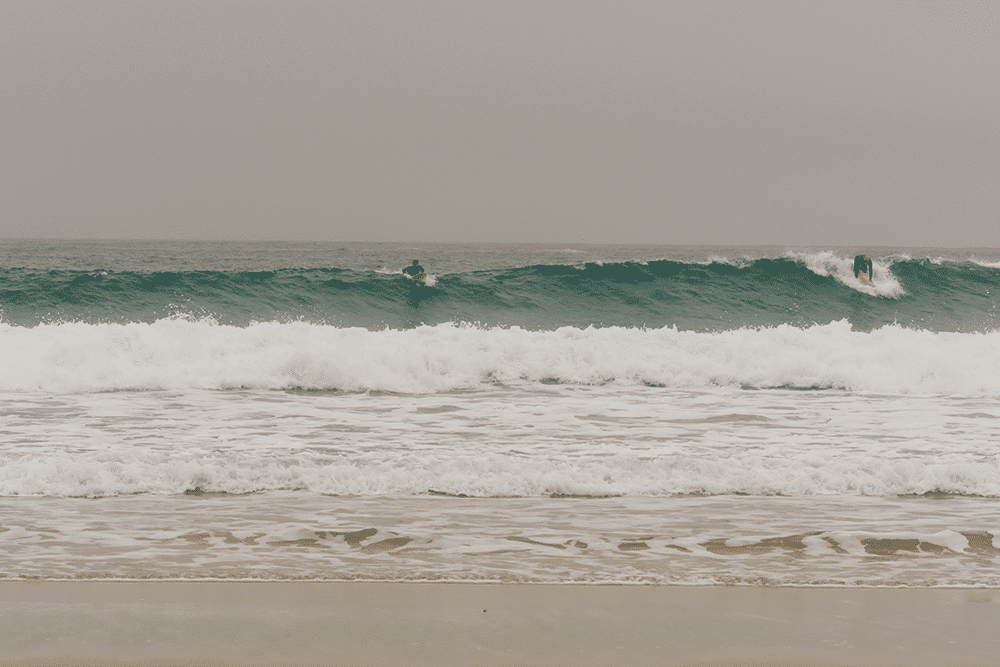 7. Hoddevik, Norway
Wild and rugged Norway has to be surfed (in a thick wetsuit, mind) to be believed. At the horseshoe cove of Hoddevik aquamarine waves crash below a ring of lush green mountains, and the sandy beach gives on to meadows of wild flowers, a place to soak in the midnight sun far from the madding crowds. Stay at LaPoint surf camp, a pretty red cabin in the hamlet, for a heavenly summer escape from real life.
8. Margaret River, Australia
Is there a better recipe for the perfect day than surfing, sunshine and wine? Margaret River is the chilled-out Aussie haven of your dreams, and boasts all of them. Miles of coast with sand soft as snow offer big breaks for beginners and intermediates to play on. Behind are acres of green vineyards and charming towns specializing in lazy café life by day and alfresco parties at night. Stick your board on the roof of the car and road trip along the coast to get here, then stay in one of these picture-perfect glamping spots.