As a post-Brexit vote pound continues to recover slowly but surely, squeezing more value out of your money has become more and more important.
And with all of us loving a trip abroad, especially one that includes some sporting activities, picking wisely can be the difference between a bargain trip and a very costly excursion.
While 2016 is almost over, there's still time to plan that 2017 holiday.
Travel operator TUI has recently suggested that long haul holidays have seen a rise in popularity of late with people looking to make their money go further.
With that in mind we've picked out a handful of destinations, some near and some far, that can provide that adventure holiday fix for a very good price.
Colombia
Sport: Kite surfing
Why go there?
Crystal clear sea water? Check. Pristine beaches? Check. Plenty of wind blowing in from the Caribbean? Check.
The northern city of Cartagena not only provides a stunning cityscape for its visitors but an epic setting for some kite surfing too.
While the cost of the flight out there might set you back a few pounds, once you trade those pounds for Colombian Peso, you should find it relatively inexpensive.
Who with? Based in Cartagena, PureSurf offers a full nine-hour course that will leave you fully capable on the surf for a reasonable $245, around £200. You can also add the option of a Spanish lesson or two before you head onto the beach. http://www.purekitesurf.com/english/prices/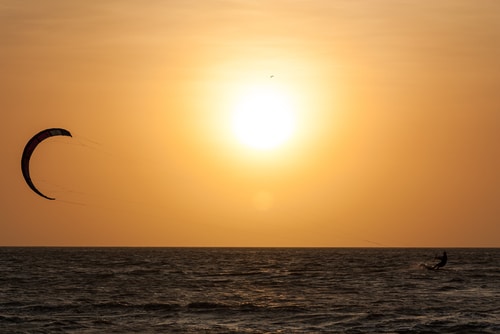 Nepal
Sport:  Mountaineering
Why go there?
There's one major reason to visit Nepal, but it's not the only one.
The country suffered two huge earthquakes and subsequent avalanches in 2015, causing severe damage to both its cities and tourism draw.
Everest remains a challenge but visiting this magical country as it begins to see the light at the end of the tunnel when it comes to the rebuild.
Most of the trails are open again raring to be explored. And with it possible to grab a meal for little more than a pound a room in capital Kathmandu easily gettable for under £9 a night, the price of your airfare will soon be evened out.
Who with? Intrepid Travel provides a number of mountaineering excursions to suit all budgets. A 15-day trek taking in both Everest Base Camp and the wonderful city of Kathmandu is available for around £1000 inclusive of flights and accommodation. http://www.intrepidtravel.com/uk/nepal/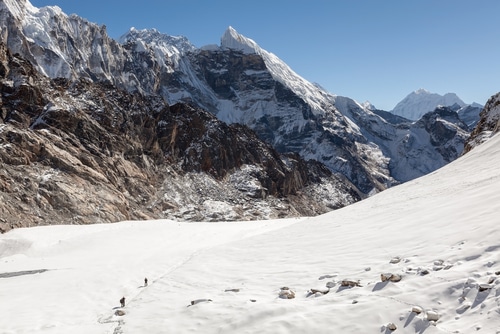 Chile
Sport: Horse riding
Why go there?
Chile is a country that has everything. From Patagonia's snow-capped mountains in the south to the flamingo-laden lagoons of the Northern Desert, it is a landscape of extremes.
Exploring said landscapes on horseback is a thoroughly rewarding experience too. Rodeo is almost a way of life in this South American country so hopping onto the back of one of their equine residents like a local is the way to go.
Our pick is to explore the Andes Mountains, using capital Santiago as a handy base to get a city fix before heading out into the wilderness. Once you begin climbing, awe-inspiring views ensue.
Who to go with: Horse Riding Chile is a good place to start with day rides available for around £65 per person, and a ride-and-camp option available for around £200 depending on numbers. https://horseridingchile.com/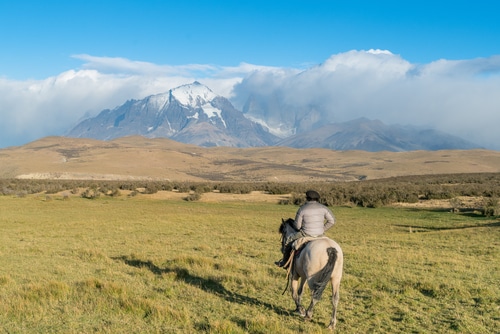 Romania
Sport: River rafting
Why go there?
You don't have to go long haul for an adventure holiday that avoids the Euro. You'll get just over five Romanian Leu for your pound and they can go further than you think in this part of eastern Europe.
That being said, a lot of the river rafting companies may ask for Euros as payment. However, what you lose here you make back using the local currency on cheap accommodation and food.
Head to Transylvania and the Carpathian Mountains for the best place to explore raging rivers by raft.
The city of Brasov is a good place to start before heading out onto the Buzau river to thunder down the narrow gorge that has been carved out from the sandstone.
Who to go with: Outdoor Experience provides a number of rafting, kayaking and canoe starting at around £40, making it relatively cheap adrenaline hit for white-water fans.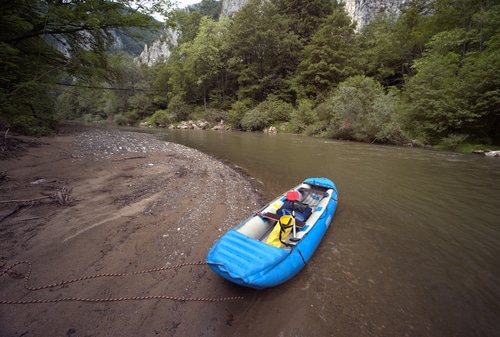 Portugal
Sport: Canyoning
Why go there?
Yes, we intended to avoid the Euro, but even at the poor exchange rate, this westerly point in Europe remains a relative bargain.
The cost of visiting Portugal remains ultra-competitive with the rest of western Europe. As well as stunning coastlines, and a healthy supply of quality port, adventure junkies can also get their fix here.
From Oporto you can be in the Peneda-Geres National Park in little more than an hour ready to explore 110 square miles of northern Portuguese wonder.
The Arado River not only runs through the park but provide a perfect location for canyoning. Waterfalls and sheer drops over the rock-face provide even seasoned canyoners with something new to try.
Who with? Oporto Adventure Tours can give you a taster of everything the area has to offer, from scenic landscapes to death-defying canyon jumps. A day of canyoning can be had for around €100 including lunch and transport. http://www.oportoadventuretours.com/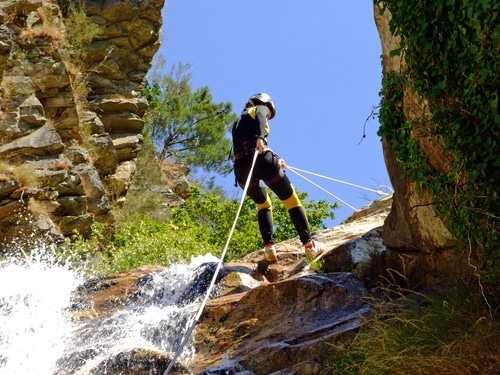 Wherever you choose for your next adventure sport holiday, remember accidents do happen. Ensuring you have the correct Sports Travel Insurance could protect you from thousands of pounds in medical fees.
If you already have standard travel insurance (with your bank for example) our Activity TopUp policy is for you. Just add cover for the adventure sport you are set to enjoy and away you go!