The ski and snowboarding season is well upon us and with so many options available it can be tricky to decide where to hit the snow. Whether you are looking for something for beginners or a black run challenge, a quiant old town or a pumping apres ski resort, each person will have their small preferences.
With 2017 just around the corner, now is the time to be ironing out your ski and snowboard plans for the year ahead.
Here are five suggestions for you to try out in the 12 months ahead…
Andermatt, Switzerland
The opportunity to experience a sleepy Swiss ski resort may be long gone, but some of the charm still remains. A major development of the area is well underway with a number of five-star hotels springing up on the mountainside, with this growth set to continue into 2018.
The lovely old town still retains some of its appeal while the numerous black runs provide a challenge for those looking to test themselves. Head to this delightful resort before it gets too crammed with tourists.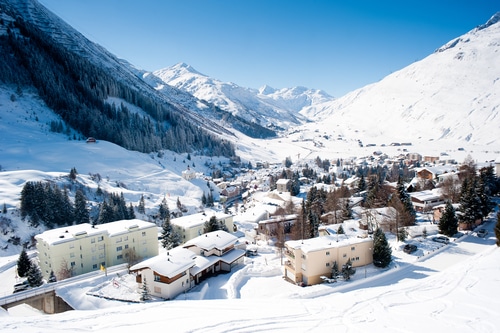 Cauterets, French Pyrenees
If you are looking to maximise your chances of encountering a good snow covering, then this small town in the Pyrenees is the place for you.
Famously, the slopes here boasted more snow than any other around the world for one day in 2013. No mean feat for an area that is relatively tiny in size. A beautiful spa town gives the place a feeling of more of a settlement that also has excellent skiing opportunities, than of a dedicated ski and snowboarding resort.
It may not boast the glamour of the Alps or the Rockies, but this little gem in the French Pyrenees is well worth exploring.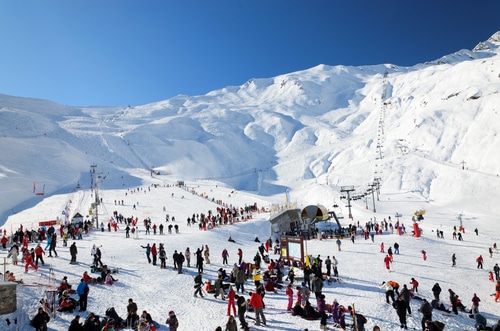 Cerro Castor, Argentina
One of the few countries to have challenged the UK for the biggest fall in the value of their currency in 2016 is Argentina. The Peso has plummeted so much that you might actually be better off opting for a long haul over a European trip with a week's trip available for less than some locations in France and Switzerland.
This relatively new ski and snowboarding resort (opening in 1999), located less than 20 miles from the city of Ushuaia, has been quick to host both the FIS Freestyle Slopestyle World Cup in 2012 and a qualifying event for the 2014 Winter Olympics.
There's not a huge amount of non-ski related activities in the area, but the Tierra del Fuego region is one of immense natural splendor.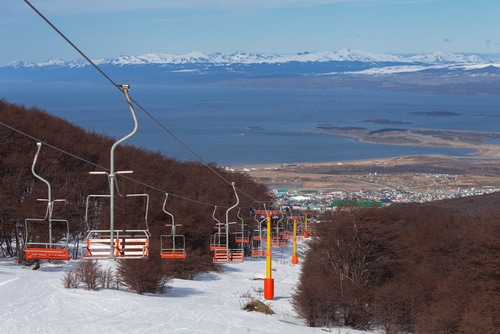 Bansko, Bulgaria
Another option if you want to avoid a straight swap of your pounds for Euros is head east to Bulgaria. The resort is the country's biggest, situated 100 miles from Sofia, at the foot of the Pirin Mountain in the south-west of the former Soviet state.
Apres ski options are well and truly covered with hundreds of bars available for visitors to chip away their Lev. The piste choices are good too, especially for beginners. The slightly left-field location is a perfect place to hone your ski skills instead of splashing out much more on an Alps excursion.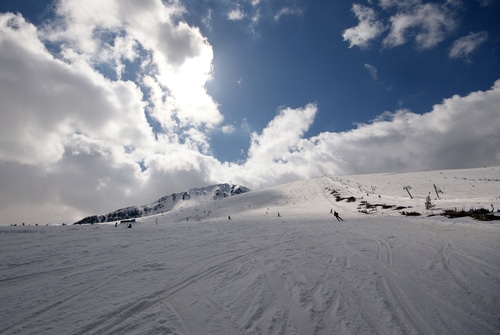 Levi, Finland
Obviously the first priority of your trip is likely to be hitting the slopes. However, this resort in Lapland has the potential for another highlight to be added to your time away.
Situated within the Arctic Circle, Levi delivers the possibility to catch a glimpse of Aurora Borealis, the Northern Lights. You may have to head slightly away from the man-made lights of the resort, but do so and you could be in for a treat.
The ski and snowboarding opportunities shouldn't be discounted here either. Levi is Finland's biggest resort for hitting the snow and boasts 43 pistes as well as options for dog and reindeer sled rides through a magical landscape.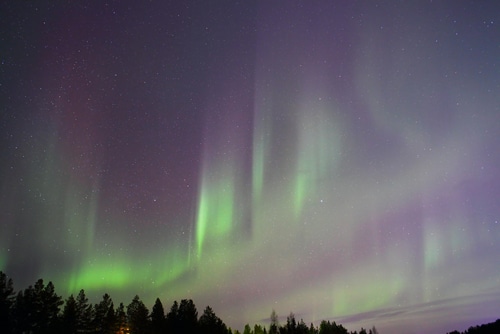 Wherever you decide to head for your next ski and snowboarding trip, ensure you are fully covered for any mishaps.
SportsCover Direct's skiing insurance covers you for both medical issues and a number of possible problems you might face during your time away.