Unwinding, disconnecting, going off the grid – name it as you wish, but in our high-paced, stressful society, we are finding the need to get away from it all and immerse ourselves in green space therapy.
Camping in designated campsites offers the kind of rural tranquillity that a lot of people desire, but for others, not even that does the job. For these folk, wild camping is the true wilderness adventure that offers complete freedom and relaxation.
Wild camping might be illegal in England and Wales, but thankfully Scotland offers a variety of camping places that take you back to the most basic wilderness experience. Here is our list of the best wild camping spots:
Sandwood Bay, Sutherland
If you wish to pitch your tent on one of the most magnificent wild beaches in the UK, you should try Sandwood Bay. It stretches nearly a mile and a half and offers remarkable North Atlantic views, bounded by cliffs and an impressive sea stack.
What makes it even more special is that no one gets here without expending some real effort first. Reached only by a four-mile walk, this beach is mainly popular with surfers and you can find some of the best-preserved wildflower grasslands in mainland Scotland.
You will enjoy privacy rarely available whilst camping in other areas of the UK, but the price for that is that there are no facilities nearby, so be sure to bring your own food and everything else necessary for your comfort.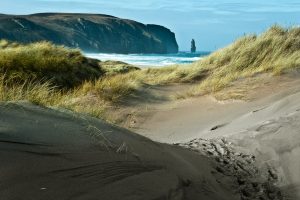 Loch Beinn a' Mheadhoin, Glen Affric
Camping in the picturesque area of Glen Affric will guarantee you a magical mix of native pinewoods, glistering lochs and majestic mounting ranges. It features over 30 miles of ancient pine trees and is one of the largest ancient Caledonian pinewoods in Scotland.
Loch Beinn a' Mheadhoin is nestled to the east of Scotland's most beautiful glen and you can choose camping in any of the small beaches nearby. There are many tiny islands that you can swim to or sail around.  It's a must experience for bird and nature lovers alike, you will be amazed at the abundance of wildlife on offer. Visit in autumn and you'll be truly astonished by the mosaic of colour and the echoing roar of red deer stags.
The Lost Valley, Glencoe
Getting to the Lost Valley requires you to drive through some fascinating scenery – open glens, mountains, rivers, and woodland. If you follow the four-kilometre trail located near Kinlochleven, Highland, you will find the valley well hidden behind the Glencoe towering peaks. The beautiful glen has a dark past: it is where the remaining members of the MacDonald clan fled and took refuge in the aftermath of the massacre in 1692.
Shielded on all sides by mountains, it is the perfect place to camp, with a flat high meadow, rambling stream and massive boulders to shelter behind. Glencoe's rock-climbing heritage is second to none with both summer rock and winter mountaineering routes in abundance.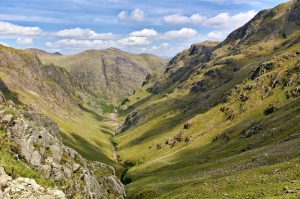 Kilmory Bay, Isle of Rùm
The Isle of Rum is a small island in the Inner Hebrides, on the west coast of Scotland. To camp on the Kilmory Bay, you will need to go to the wild northern coast of Rùm. Kilmory boasts not only an unspoilt beach with terrific views of the Skye Cuillins but also is the heart of the Red Deer Project, one of the longest and most complete studies of a wild animal population in the world. The island is a paradise for hill walkers and mountaineers alike, but you can't miss a visit to the Kinloch Castle.
If you are staying during autumn, the annual red deer rut takes place. This is the deer mating season, and while fascinating to watch, stags can be extremely dangerous during this time and should be given a wide berth. Rum, while wonderful, can have savage weather and very rough terrain and in the summer season midges in their thousands so take precautions. That's why it's important to have a camping insurance in place to protect you against many eventualities especially when you are going on a wild camping trip in the UK.
Glen Nevis, Lochaber
Another camping spot with spectacular Highland scenery and easy access is Glen Nevis. You can sleep under the stars at the foot of Britain's tallest mountains. During the day you can explore the many footpaths that wind through the forest and alongside the River Nevis.
If you are travelling with your bike there is a great range of facilities for cyclists and mountain bikers of all levels and over 25 miles of forest cycling tracks. Nevis Range also has a world class downhill mountain bike track, and you can take your bike up the mountain in a gondola then cycle down again at high speed. Only for adrenaline seekers!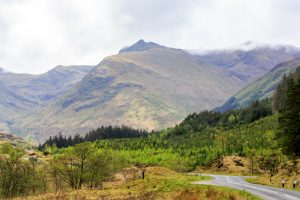 If you are planning to swap the city for the wilderness this summer, you can pitch up your tent at one of the UK's wild camping spots.
Regardless of where you choose to stay, you need to be considerate of the environment and never leave any trace behind you.
About Us
We have been providing specialist Sports Travel Insurance for over 25 years to UK citizens. Our comprehensive policy can protect you to take part in over 500 different sports and activities in the UK and across the globe.
Sources: