Whether you have just got yourself a new bike or are a more committed cyclist, it can sometimes be hard to know where to start, especially if you are new to an area or have just taken up cycling. Here is our list of the 10 best cycling routes in the UK (in no particular order).
Don't forget, once you're all set to go, you'll not only need to pick the perfect routes for your cycling adventure but also buy your Cycling Travel Insurance. And if you decide to grab a coffee on your trip you can check out our Top 10 Cafes For Cyclists In The UK. 
England
The Camel Trail, Cornwall
The UK's most popular tourist cycle route attracts 350,000 cyclists each year, the route spans 12 miles of beautiful Cornish countryside and is a traffic-free path for cyclist and pedestrians.
If you want a day of carefree solo cycling or family fun; this accessible cycling trail seriously has something for cyclists of all abilities. Stop off at Wadebridge after five miles, the Camel Valley Vineyard, or carry on another six miles from Wadebridge to Bodmin, towards the hills of the moor.
Richmond Park, London
Richmond Park is one of London's most loved cycling spots. Richmond Park itself stretches over 2,500 acres, and the 12km route is full of beautiful scenery, herds of deer and flocks of parakeets.
Ideal for novices and club riders, especially as both ways around the route (clockwise or anti-clockwise circuit) offer riders' different challenges. Get ready to face the tricky climbs of either Broomfield Hill (clockwise) or the longer and steadier Dark Hill (anti-clockwise).
There's a 20mph speed limit within the whole park, and some paths have potholes, so watch out.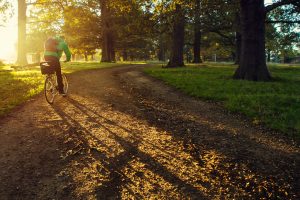 The Settle Circular, Yorkshire
Yorkshire is one of the world's best locations when it comes to cycling and has become increasingly popular since the Tour de France passed through the county in 2014.
The Settle Circular is the loop for cyclists dreaming of a true challenge as the course is punctuated with numerous short but intense climbs, followed by exciting fast descents. You won't be disappointed on this route, as you'll pass through the idyllic villages of Arncliffe, Grassington and Kilnsey.
Bristol & Bath Railway Path
Connecting two iconic cities in the South West of England is the 15-mile (24km) Bristol to Bath Cycle Path. It was originally a railway in the 1960s, before Sustrans converted it into a cycle path between 1979 and 1986.
It's entirely traffic-free ride and is many things to many people – an integral commuting route, an attractive leisure path and an important wildlife corridor.
Hadrian's Cycleway
Hadrian's Cycleway is a 170-mile exploration into Britain's past, a pleasant cycling route if you want to take it easy over a several days, but also a potentially gruelling challenge the quicker you intend to complete it (the whole journey will take you roughly around three days to complete). The route stretches the length of the Hadrian's Wall World Heritage Site, linking Ravenglass on the Cumbrian coast to Tynemouth near Newcastle.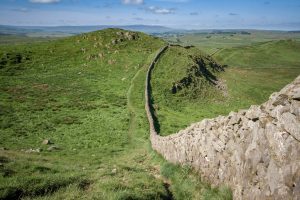 The C2C ('Sea To Sea') Cycle Route
The C2C route is a coast-to-coast cycle ride, spend three-or four-days riding 140 miles across England which connects the Irish Sea to the North Sea. Around 12,000 cyclists make the trip every year, and the mapping, signage and facilities are accordingly good.
The route passes through the Pennines meaning there are some challenging climbs — the highest point being over 609 metres (2,000ft), but it is suitable for leisure cyclists as well as the more committed bikers.
Wales
The Taff Trail, Wales
This is a 55-mile largely traffic-free route from the middle of Cardiff up to Brecon in the north. It passes close to Pontypridd and Merthyr Tydfil, through a wide variety of urban and suburban landscapes.
Cycling some parts of the route is very easy, so these sections are suitable for novices and family groups. However, there are some sections that are remote and should never be started without taking the appropriate equipment and route maps.
Elan Valley, Wales
This 8-mile ride comes with breath-taking landscapes and abundance of wildlife., Elan Valley is a hidden gem located in the very heart of Wales, and there is no better way to explore it than by bike. The Elan Valley is an all-ability bike centre that is one of the best mountain biking spots in Wales.
Scotland
Applecross peninsula, via Bealach Na Bà, Scotland
Voted as one of the world's best roads numerous times, the circuit follows part of the North Coast 500. It has even been lauded as Scotland's answer to Route 66. Whether you are looking for the country's best coastal roads, mountainous landscapes or empty roads, you'll find them on this cycling route.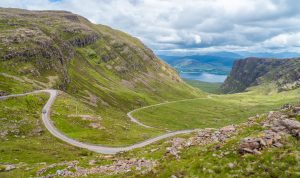 Loch Katrine, Trossachs, Scotland
This super cycling route takes you on the lochside path around Loch Katrine in the Loch Lomond and the Trossachs National Park. The path runs for about 13 miles through woodland and countryside to Stronachlachar on the western side of the loch.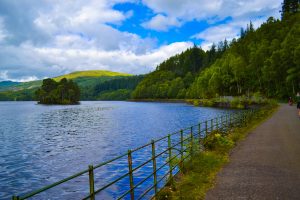 About Us
We have been providing specialist Sports Travel Insurance for over 25 years to UK citizens. Our comprehensive policy can protect you to take part in over 500 different sports and activities in the UK and across the globe.