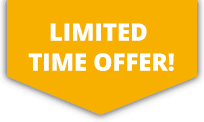 10% OFF ALL Sports Travel INSURANCE In JANUARY!
Walking and Rambling Club Insurance
At SportsCover Direct we appreciate that competitive and flexible insurance for walking clubs is becoming increasingly important and as such have developed a specialist insurance product to meet the needs of walking and rambling clubs.
Our walking club liability insurance, which is provided by our sister company Protectivity, will cover a club or group for accidental bodily injury and damage to the property of third parties. All individuals who take part in sport and recreation have a duty of care to ensure they do not cause personal injury, financial loss, or damage to property. If their actions do cause injury, loss or damage and "negligence" can be proved, they become liable to pay for compensation as a result of their actions. Our waking club public liability insurance policy provides cover for legal liability following accidental injury to another person or damage to third party property. This includes member to member cover and protection against liability arising from injury to visitors of the club.
To obtain a quotation form for walking club liability insurance please complete our online proposal forms by clicking on the get a quote tab below. Should you wish to discuss our walking club liability insurance cover further please give us a call on 01494 887 909.
Get A Quote