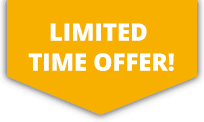 10% OFF ALL Sports Travel INSURANCE In JANUARY!
GET A QUICK QUOTE
Our sports accident insurance is designed for playing table tennis in the UK.  This policy will cover participants should they sustain an accident or injury whilst playing table tennis.  Policy benefits include personal liability, broken bone cover, personal accident cover and income protection.
---
GET A QUICK QUOTE
For individuals travelling abroad to play table tennis, our sports travel insurance offers benefits that include £10 million medical cover, personal liability, baggage and personal effects protection and delayed travel cover.
---
Table Tennis Insurance
Table Tennis, otherwise known as Ping Pong, is a sport played with either two or four players where they hit a lightweight ball with a table tennis racket over the net to try and score points against the other player or players. The game originated in England as an after-dinner parlour game played by the upper classes. Although the equipment has changed from books and golf balls to specialist balls and racquets the aim of the game hasn't changed.
Table Tennis has been an Olympic Sport since 1988.