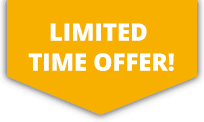 10% OFF ALL Sports Travel INSURANCE In JANUARY!
GET A QUICK QUOTE
For individuals travelling abroad to do spearfishing, our Sports Travel Insurance offers benefits that include £10 million medical cover, personal liability, baggage and personal effects protection and delayed travel cover.
---
GET A QUICK QUOTE
Our Sports Accident Insurance is designed for doing spearfishing in the UK.  This policy will cover participants should they sustain an accident or injury whilst doing spearfishing. Policy benefits include personal liability, broken bone cover, personal accident cover and income protection.
---
GET A QUICK QUOTE
Planning on spearfishing abroad but your insurance won't cover it? Our Activity TopUp policy is designed for customers with existing travel insurance, who require additional cover for sport.  This policy will add cover onto your travel insurance from another provider, giving you comprehensive protection.
---
Spearfishing Insurance
Spearfishing is a form of fishing that instead of using a line or a net uses a spear. This form of fishing has been around for thousands of years and is still used today as both a sport and as a necessary means of catching fish for food. Spearfishing can be done using free-diving, snorkelling or scuba diving techniques. Although it is advised to read up on local rules as spearfishing using scuba diving techniques is illegal in some countries.
Spearfishing is one of the most environmentally friendly forms of fishing as it is only possible to catch one fish at a time, there is no by-catch and it causes no habitat damage.
When going spearfishing you should always check the laws regarding spearfishing as they vary from country to country.