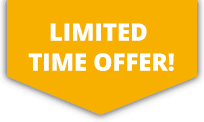 10% OFF ALL Sports Travel INSURANCE In JANUARY!
GET A QUICK QUOTE
Our Sports Accident Insurance is designed for playing rounders in the UK.  This policy will cover participants should they sustain an accident or injury whilst playing rounders. Policy benefits include personal liability, broken bone cover, personal accident cover and income protection.
---
GET A QUICK QUOTE
For individuals travelling abroad to play rounders, our Sports Travel Insurance offers benefits that include £10 million medical cover, personal liability, baggage and personal effects protection and delayed travel cover.
---
GET A QUICK QUOTE
If you have existing travel insurance with another insurer but it does not include cover for rounders, we can provide cover for your trip under our Activity TopUp policy.
---
Rounders Insurance
Rounders has been around since the Tudor times. It involves two teams and is a bat-and-ball sport. The aim is to hit the ball with the bat; this helps you to score points. You score points or 'rounders' by running around the four bases on the field.
The game has similarities to baseball such as how you score points and the layout of the field. However there are a few variations such as the rules and the size of the bat used.
At SportsCover Direct we provide rounders insurance to UK residents who want to play rounders in their country of residence or abroad